Kyle Busch gets to the front, pit crew saves the day, and a big celebration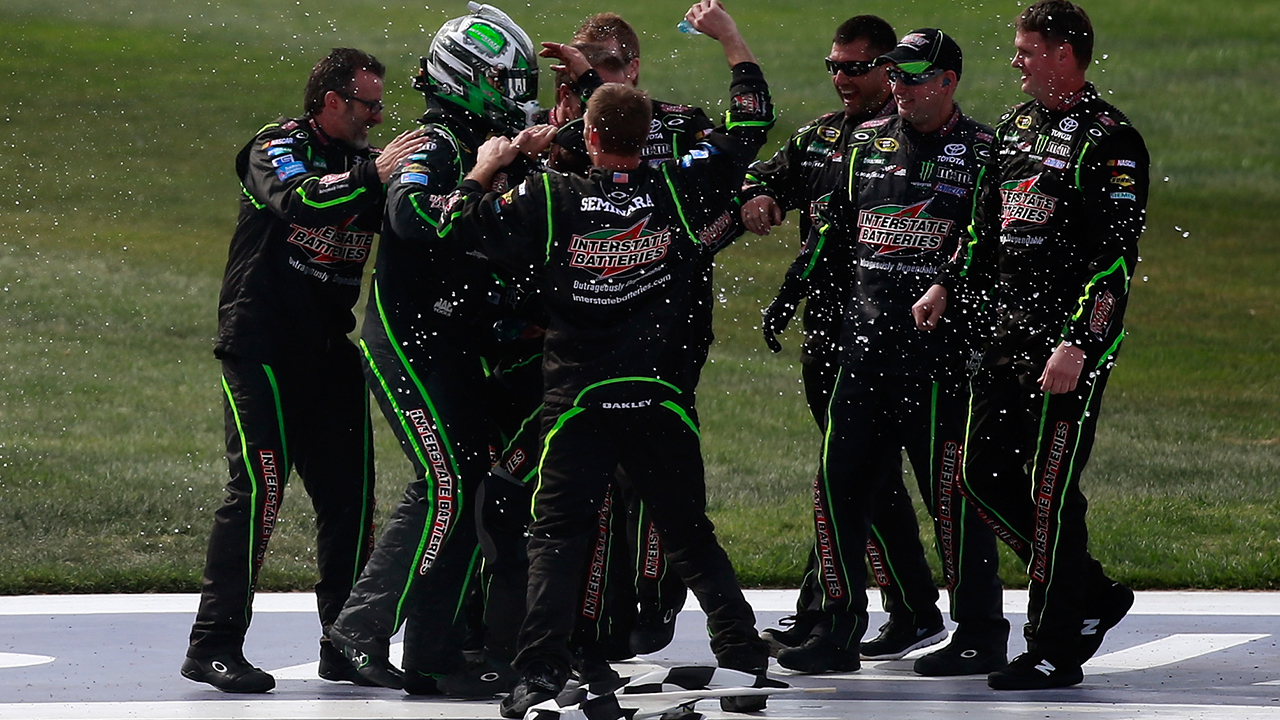 Kyle Busch wasn't an immediate threat during Sunday's race at Auto Club Speedway.
It was a long day for the No. 18 team of making changes to the car and slowly getting more speed. They managed to do just that in the closing laps and Busch's pit crew put the 'cherry on top' with an impressive pit stop – putting him out front when it counted.
In this week's edition of NASCAR Race Hub's 'Winner's Weekend', Kyle Busch and crew chief, Dave Rogers take us inside their win at Auto Club Speedway.