Jimmie Johnson, Kurt Busch tweet thoughts on Phoenix penalty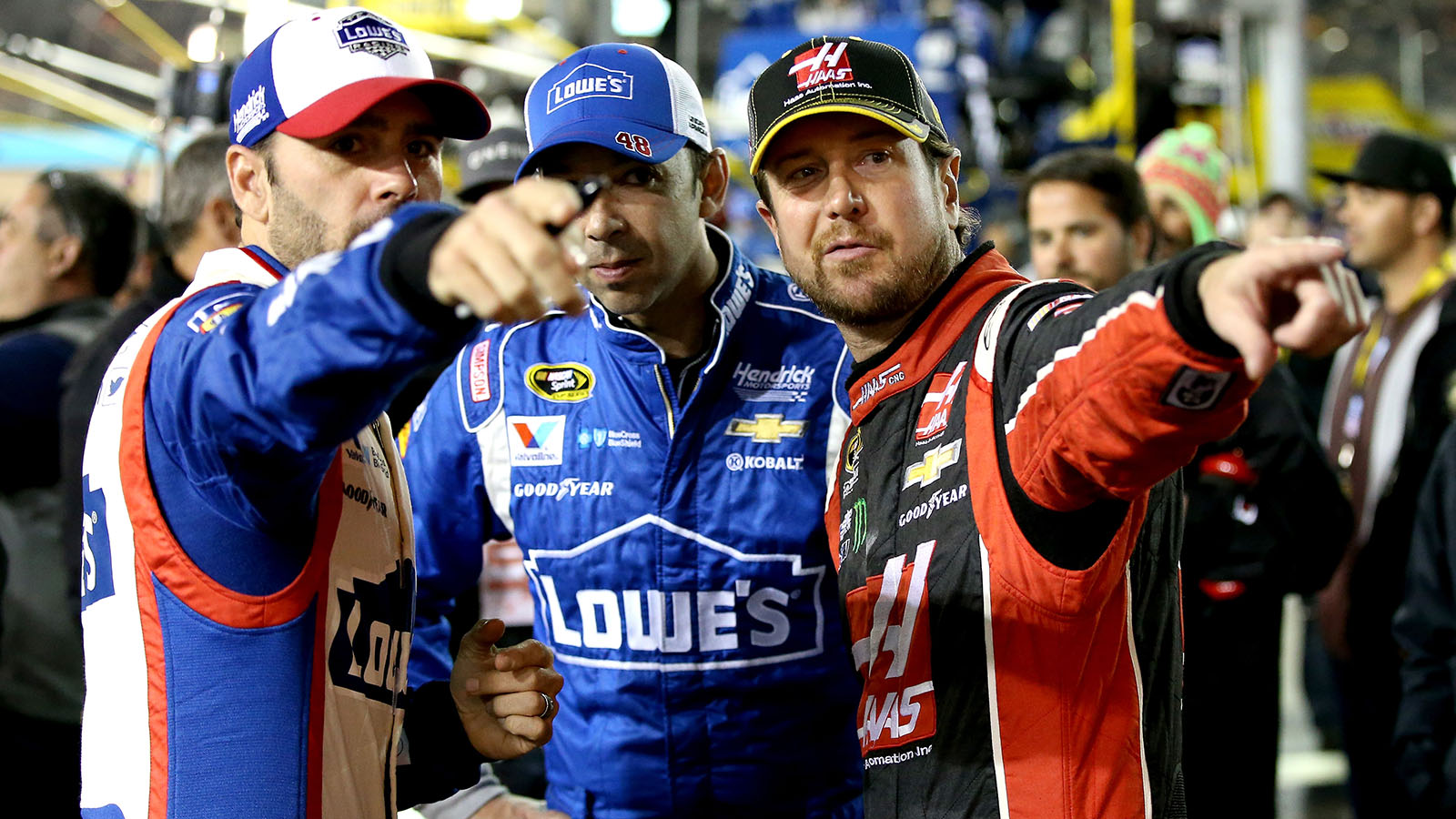 Kurt Busch got off to a rough start at Sunday's Chase elimination race at Phoenix International Raceway.
The driver of the No. 41 Stewart-Haas Racing Chevrolet beat pole-sitter Jimmie Johnson to the start-finish line on the initial start of the race and was forced to serve a pass-through penalty on pit road.
Ultimately, Busch ran out of time to overcome the setback and was eliminated from the Chase. On Monday, Busch tweeted his thoughts on the matter.
I broke a rule, and NASCAR made the correct call. If this is something that continues to be consistently called, then I'm at peace with it.

— Kurt Busch (@KurtBusch) November 16, 2015
Proud of @TonyOldman41, @Haas_Automation crew & @StewartHaasRcng. I needed a winning car & they gave me one. Mother Nature had other plans.

— Kurt Busch (@KurtBusch) November 16, 2015
Johnson was also asked about the penalty. Here's what he had to say.
I guess he beat me to the line… He didn't jump it though. An unfortunate formality. https://t.co/q8O4iGkX41

— Jimmie Johnson (@JimmieJohnson) November 16, 2015