Jimmy Spencer takes over Charlotte Motor Speedway, hilarity ensues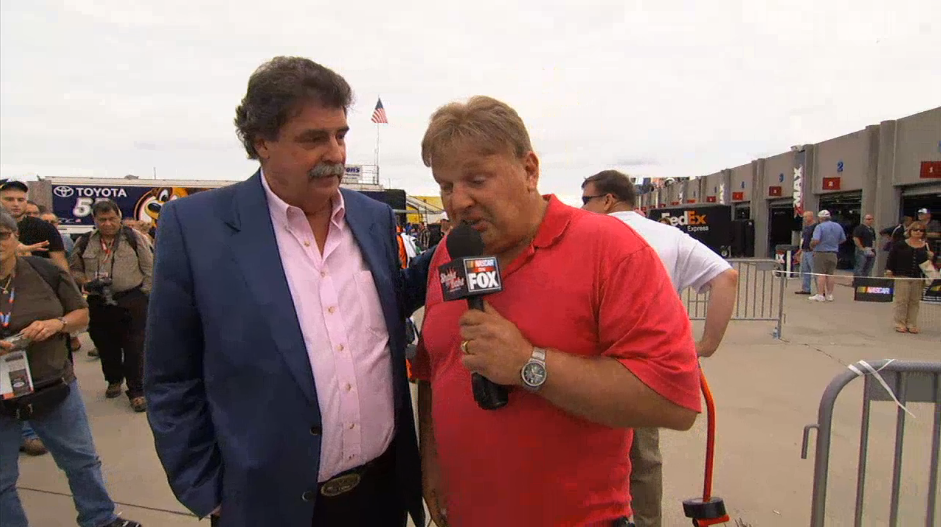 More cowbell? No. More Jimmy Spencer, please.
Our resident 'expert' traveled to the Charlotte Chase race to visit with some old friends such as Roush Fenway Racing owner Jack Roush, FOX Sports' Rutledge Wood and Lee Spencer, and even NASCAR president Mike Helton.
During his trip, Mr. Excitement tried to persuade prez Helton to let him drive in NASCAR again.
"No," Helton promptly responded. "Let me think about it… no! We all have to recognize our limitations when they come."
Ouch!
It obviously didn't work out the way Spencer wanted, but all will be OK in the end because we'll keep him handy and continue to laugh with him (not at him) and his antics on the NASCAR sidelines.
Enjoy.