Jimmie Johnson takes wrong turn, makes triathlon even longer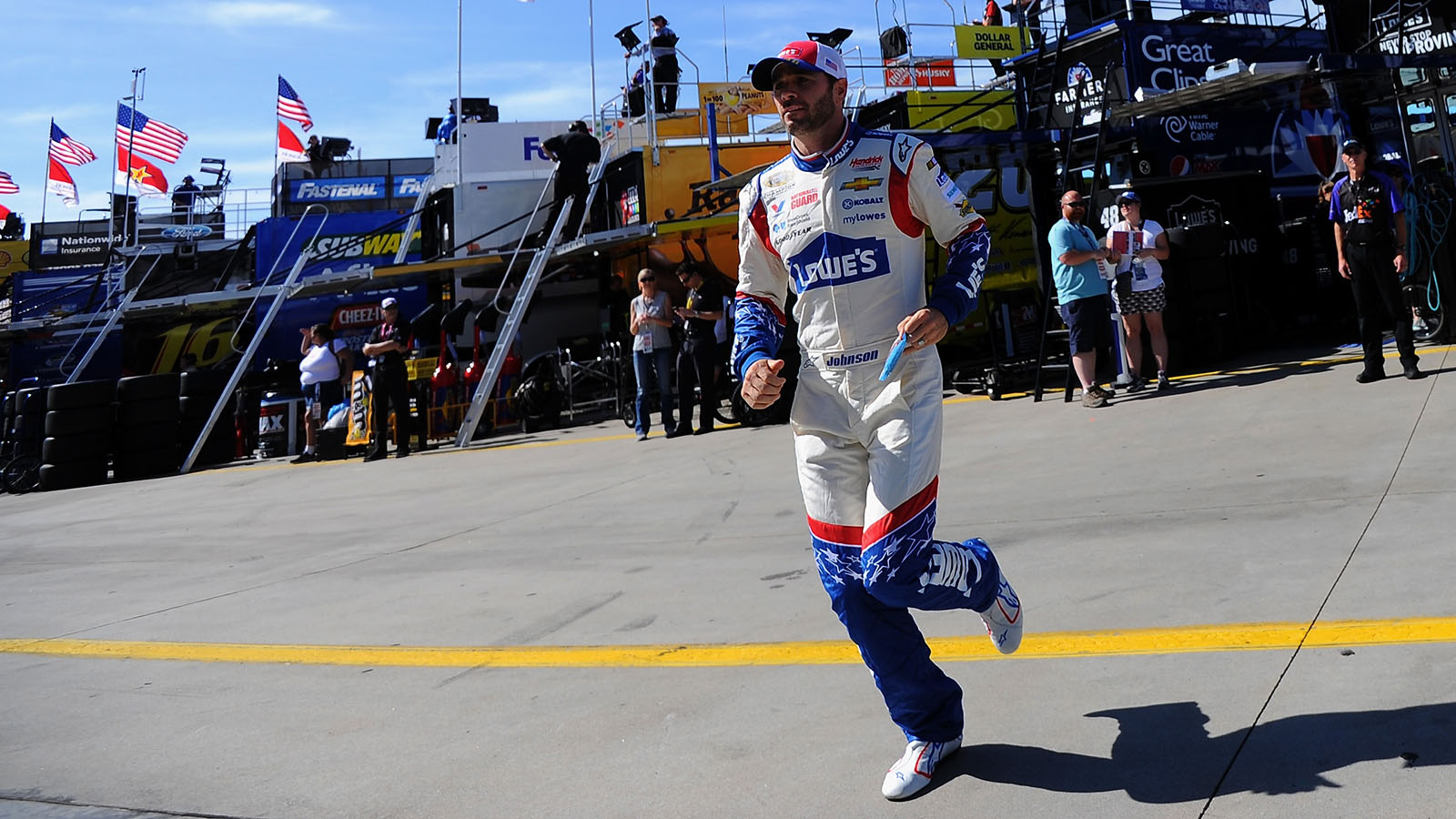 As if participating in a triathlon wasn't difficult enough
On Saturday, Jimmie Johnson took part in the HITS Triathlon Series in Naples, Florida. The "HITS Half" event calls for a 1.2-mile swim, a 56-mile bike ride and a 13.1-mile run.
Unfortunately for Johnson, his day took a little longer. He took a wrong turn.
That was a LONG and lonely 72.3. Yes 72.3, I'm the guy that missed a turn and added a few miles. 😳 A… http://t.co/JJOrL1IgfK

— Jimmie Johnson (@JimmieJohnson) January 10, 2015
Fellow NASCAR drivers Landon Cassill and Josh Wise also participated in the event. All three drivers finished in the top 15 overall and Cassill and Wise each won their age group. Impressive.
The good kind of pain! Took lead in my AG in the last mile & finished 9th overall, in 4:30. 70.3 Triathlon is no joke pic.twitter.com/25nr31kydt

— landon cassill (@landoncassill) January 10, 2015
Holy cow. Never quite sure why I enjoy putting myself through that much pain. New PR for me today @HITSTriSeries 70.3 of 4hrs 25min 😜

— Josh Wise (@Josh_Wise) January 10, 2015