Jeff Gordon to get Duck Boat ride around New Hampshire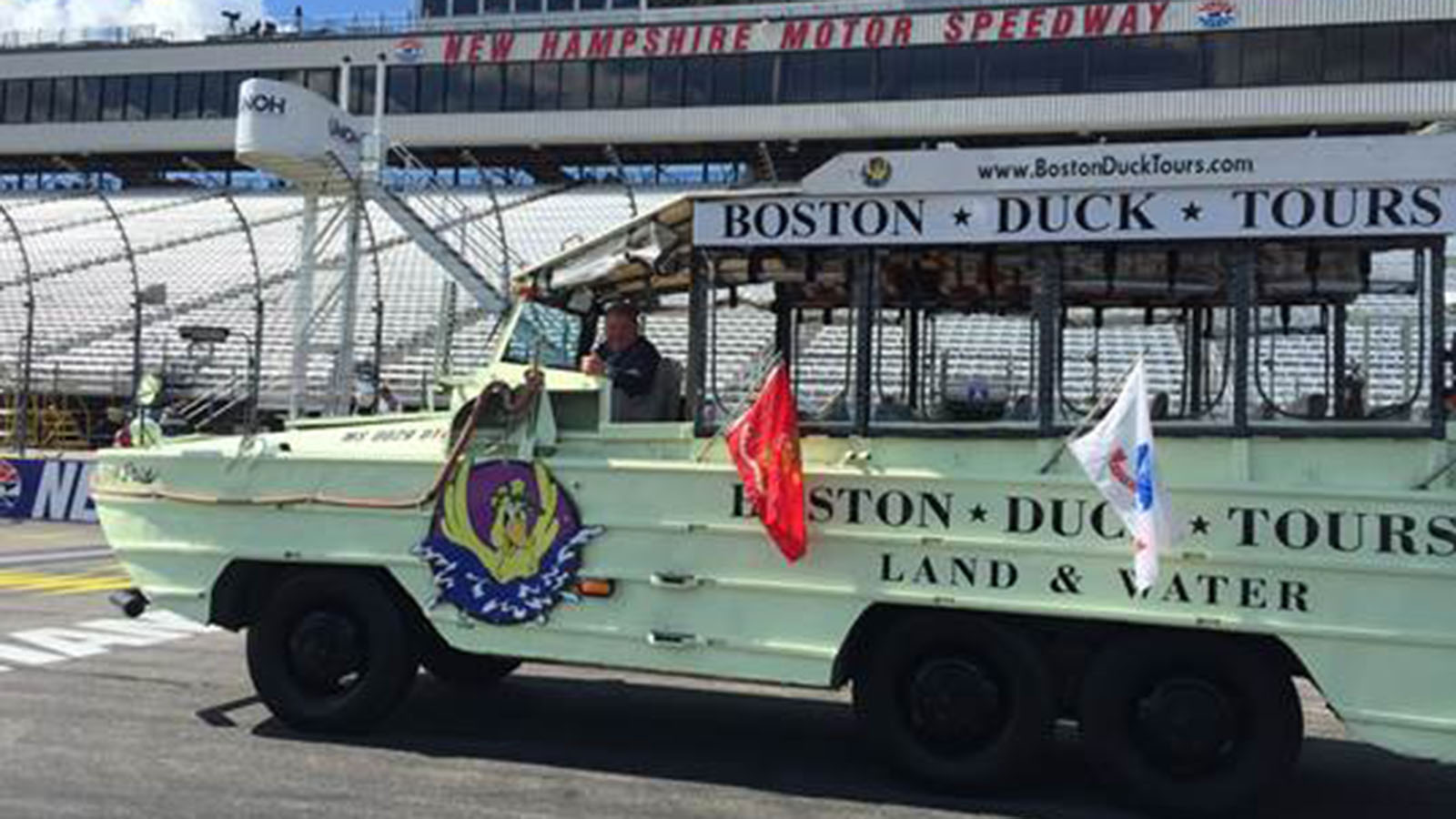 New Hampshire Motor Speedway is honoring Jeff Gordon with a ride on a Duck Boat.
Before the green flag drops on Sunday's SYLVANIA 300, Boston Duck Tours wlll take Gordon, his family and No. 24 Drive to End Hunger crew on a lap around the "Magic Mile."
Gordon is the only driver to start all 41 Sprint Cup Series races ever held at New Hampshire Motor Speedway.
"I have many fond memories of racing in New Hampshire and I am thrilled to share the pre-race moment with my team and family," said Gordon. "I have raced here since 1991, and it's been a heck of a ride."