Inside story: Jack Roush's failed attempt to hire Jeff Gordon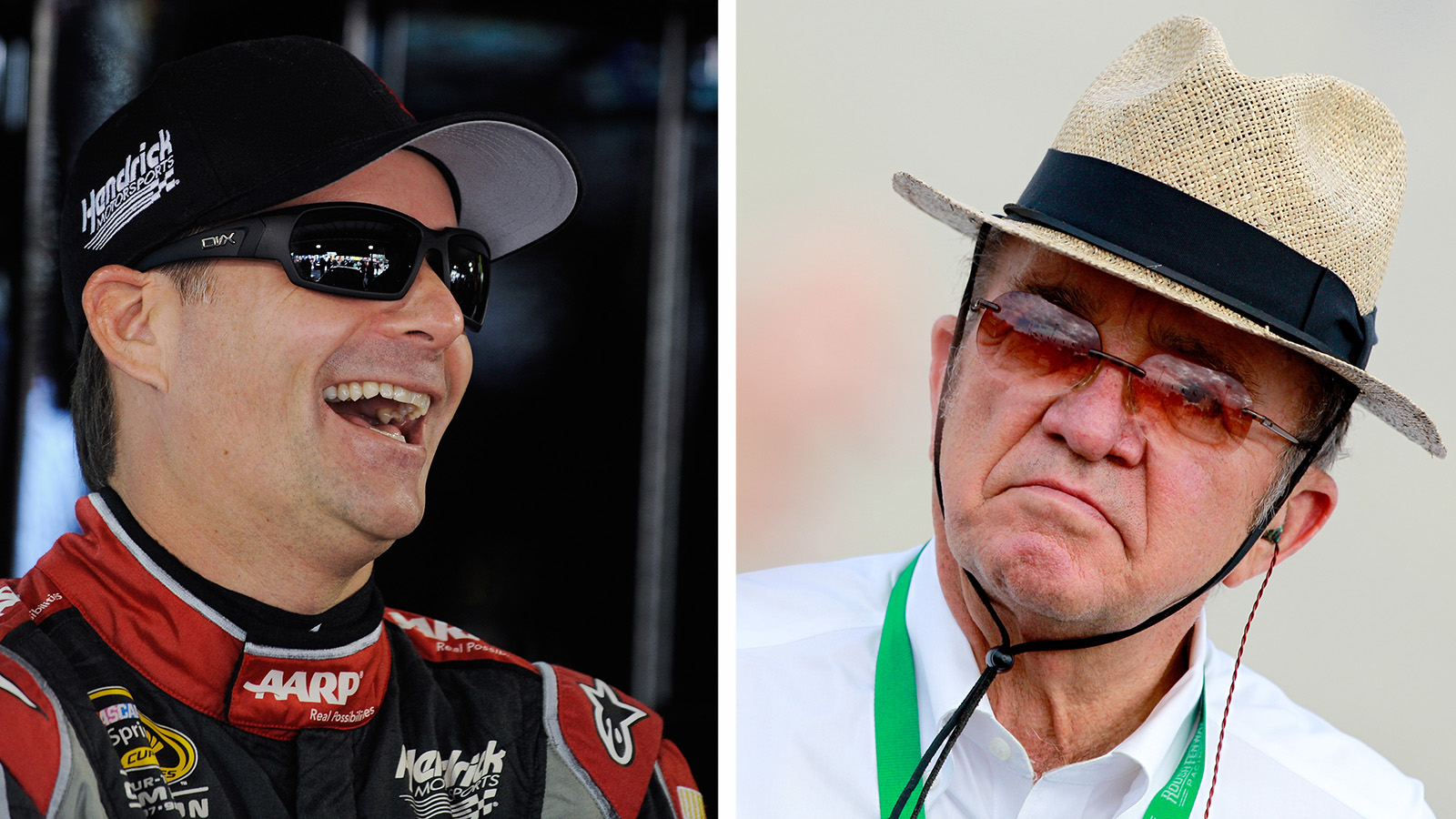 Fifteen years ago or so, while researching a NASCAR book, one of the people I interviewed was John Bickford, Jeff Gordon's stepfather and business manager.
Bickford, who was the architect of Gordon's career from his early days as a kid in quarter midgets until Gordon was an established NASCAR star, had plenty of interesting stories.
One of them surrounded how Gordon wound up in the NASCAR Sprint Cup Series.
After growing up racing open-wheel cars on asphalt and dirt, Gordon ran two full seasons in what's now known as the NASCAR Xfinity Series in 1991 and '92. And while Gordon is one of the most recognizable Chevrolet drivers today, in those days he drove Ford Thunderbirds owned by Bill Davis.
Naturally, Ford Motor Co. was keen to see Gordon move up to Sprint Cup in a Ford.
According to Bickford, in 1992, NASCAR team owner Jack Roush called him up and told Bickford he wanted to hire Gordon. After a brief discussion, Bickford said he was amenable to the idea of Gordon driving for Roush and he had a great young crew chief named Ray Evernham who Bickford wanted to be part of the deal.
"My drivers don't get to pick their own crew chiefs," Roush told Bickford. "I do that."
Whereupon Bickford said goodbye to Roush and hung up the phone, because it was a package deal.
Bickford knew Gordon and Evernham already had great chemistry and would be successful together. He didn't want Gordon to have to start over with a new crew chief.
Roush called back and said there must have been a problem with the phone and Bickford said, no, he had hung up on Roush deliberately.
Upon hearing that, Roush went on to explain that if he was making the expensive and potentially risky investment in a promising, but unproven young talent, he had to have the comfort level of hiring the crew chief himself. That was the way Roush always worked in the past and the way he was going to work in the future.
And that's when Bickford said he hung up on Roush a second time, and when negotiations between the two officially ended.
The rest, as they say is history, with Gordon going on to become a four-time Sprint Cup champion and one of the few Cup drivers to spend his entire career with one team.