A lot of Miles: Dover gives Jeff Gordon 90 trophies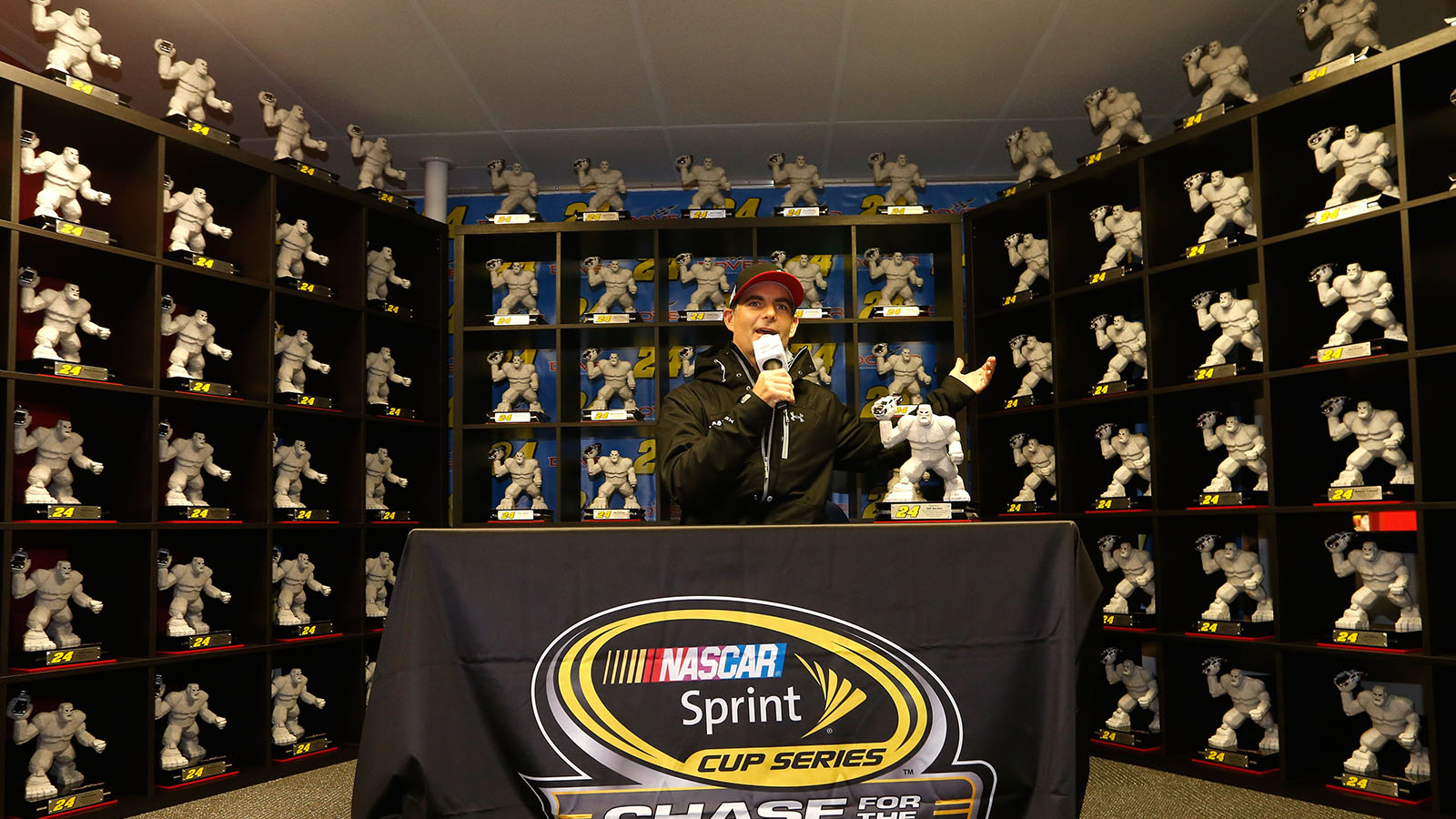 Seemingly miles and miles of Miles were on display at Dover International Speedway.
On Friday, 90 engraved trophies – featuring the legendary Miles the Monster – were presented as a gift to Jeff Gordon and his entire team. That's A LOT of Miles.
Gordon's trophy included a Vince Lombardi quote: "The achievements of an organization are the results of the combined effort of each individual."
Gordon is a 5-time winner at the "Monster Mile" and would love to add another one to his collection on Sunday.