3M finally releases real paint scheme for Gordon's No. 24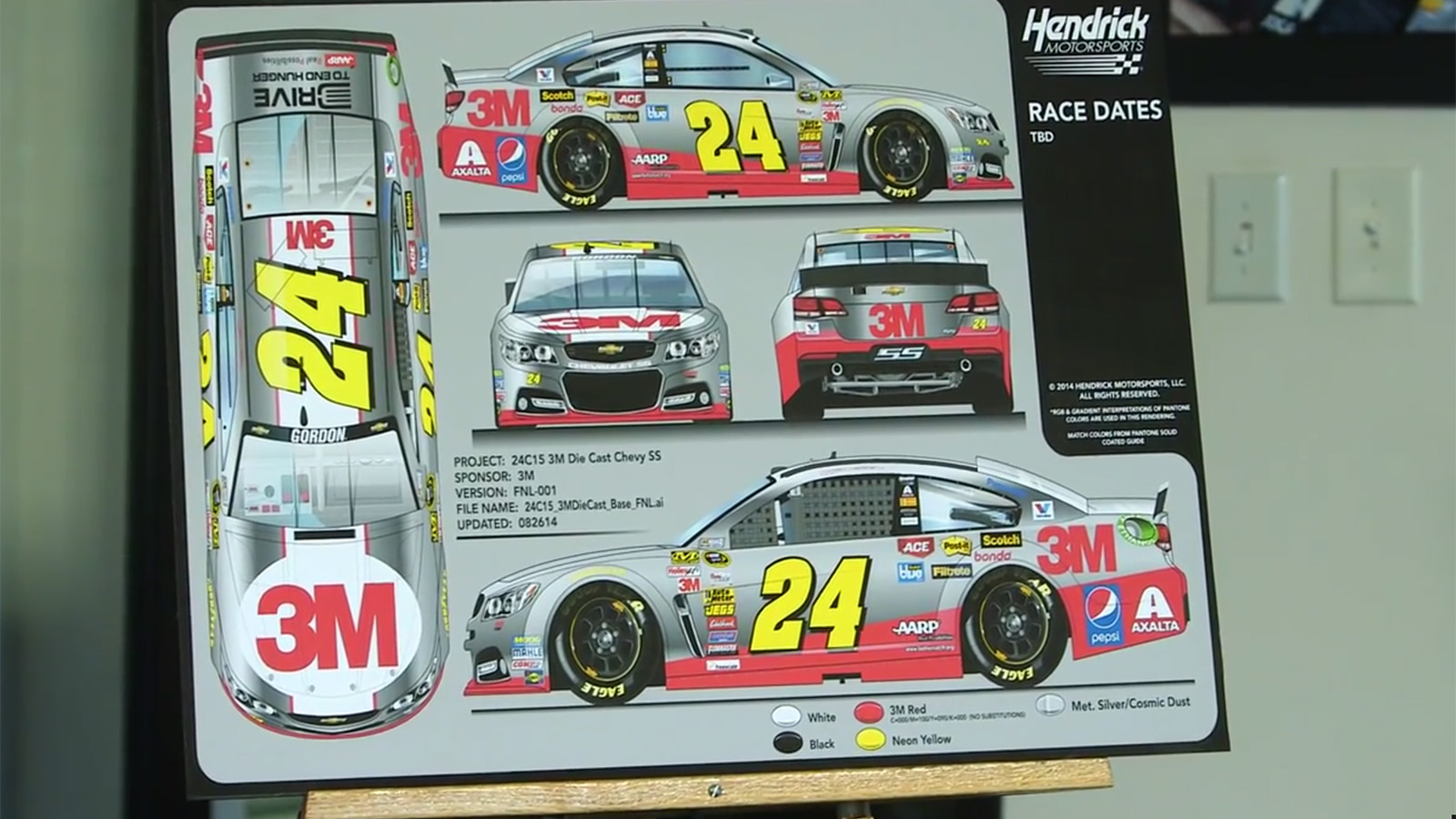 After teasing us with three utterly ridiculous – yet comical – paint schemes, 3M finally released the real 2015 scheme for Jeff Gordon's No. 24 3M Chevrolet SS on Friday.
@3MRacing announced the news with a YouTube video … the fourth and final installment in a series of videos titled "Jeff Gordon discusses the design of the 2015 No. 24 3M Chevrolet SS."
Check it out.
If you haven't seen the other "real" 3M paint schemes that were jokingly pitched to Gordon, take a look. Two words … pink flowers.