In The 'Hood: Martinsville has a Fight Club and a storied history of memorable skirmishes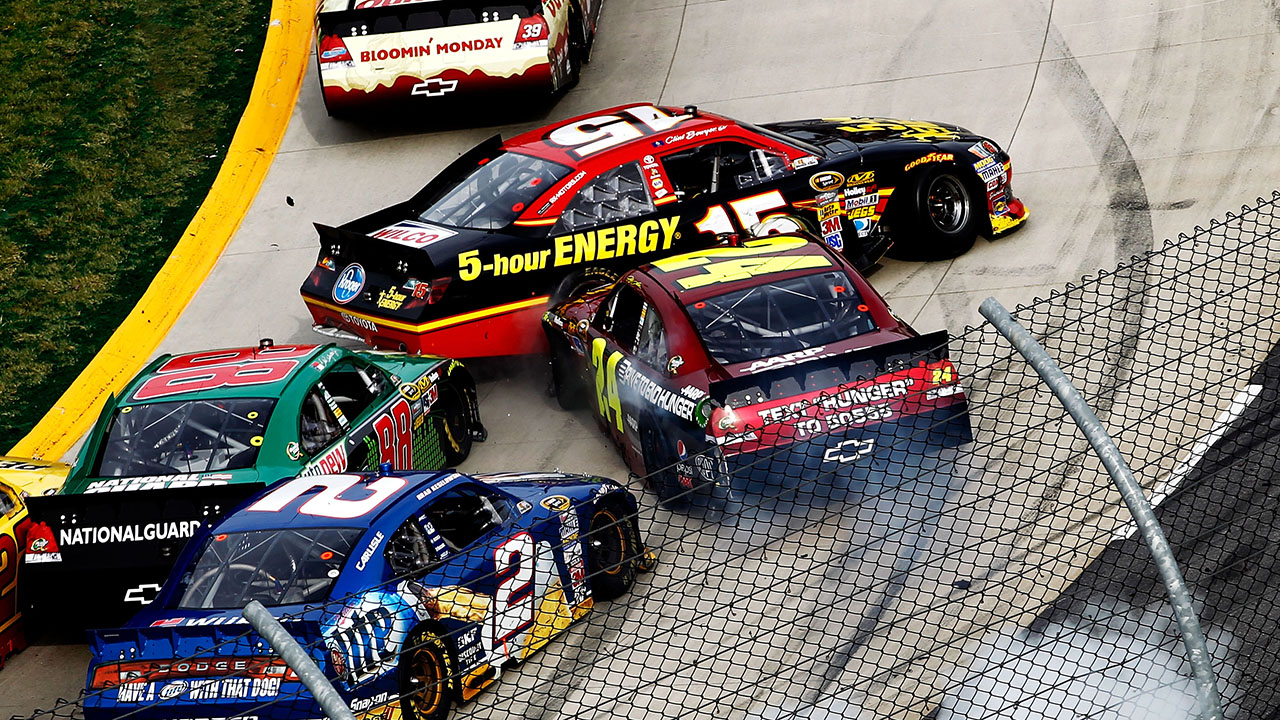 The legendary alt-country rocker Mojo Nixon grew up in Danville, Va., some 30 miles east and south of Martinsville Speedway. With a population of about 43,000, Danville is more than three times the size of the city of Martinsville.
But so slow was the pace of life in Danville, that Nixon once – well, OK, more than once – said, "I grew up in a little town in Virginia and there were only two things to do. Get drunk and drive around, or drive around and get drunk."
Certainly, Shake and Bake would never suggest drinking and driving are activities that go together – far from it, in fact – but Nixon's quip does give one a sense of the leisurely pace of life that still pervades certain sections of the rural, small-town Southeast.
Want some excitement instead?
Travel to Martinsville and you'll find some entertainment in the form of mixed martial arts. And, yeah, you guessed it: The first rule about the Martinsville Fight Club? You don't talk about the Martinsville Fight Club.
So instead of talking about the Martinsville Fight Club – since you don't talk about it – let's talk about some of the famous on-track fights at Martinsville Speedway. The close quarters of the 0.526-mile Martinsville paperclip of a track get tempers rising quickly. Here are some personal favorites.
TONY STEWART vs. KENNY IRWIN, 1999
The two former USAC rivals had at it, with Irwin dumping Stewart, who under caution tried to punch Irwin through the window. A classic moment of men behaving badly.
CARL EDWARDS vs. MATT KENSETH, 2007
While SPEED's Bob Dillner was interviewing Kenseth after a race, his then-teammate Carl Edwards walked up to Kenseth, pushed him away, got up in his grill and cocked a fist as if he were going to punch him. Must have been a lively team meeting at Roush Fenway Racing the next day.
BRIAN VICKERS vs. THE FIELD, 2011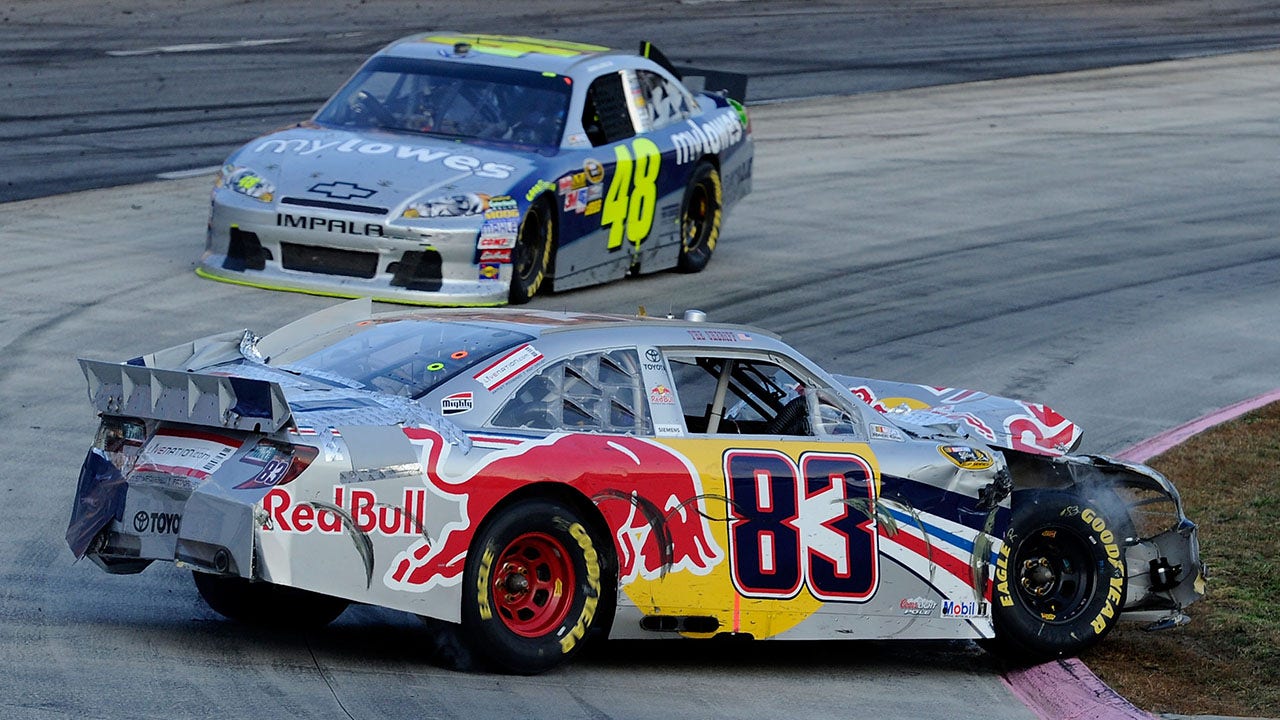 Ever have one of those days when nothing, but nothing, goes right? Brian Vickers did in 2011, when he was involved in no less than five cautions at Martinsville. Just wasn't his day.
TODD BODINE vs. JAMES BUESCHER, 2011
The NASCAR Camping World Truck Series always puts on a great show at Martinsville, but the truckers frequently get physical in the process. Such was the case when Todd Bodine and James Buescher had a couple of disagreements two years ago.
CLINT BOWYER vs. HENDRICK MOTORSPORTS, 2012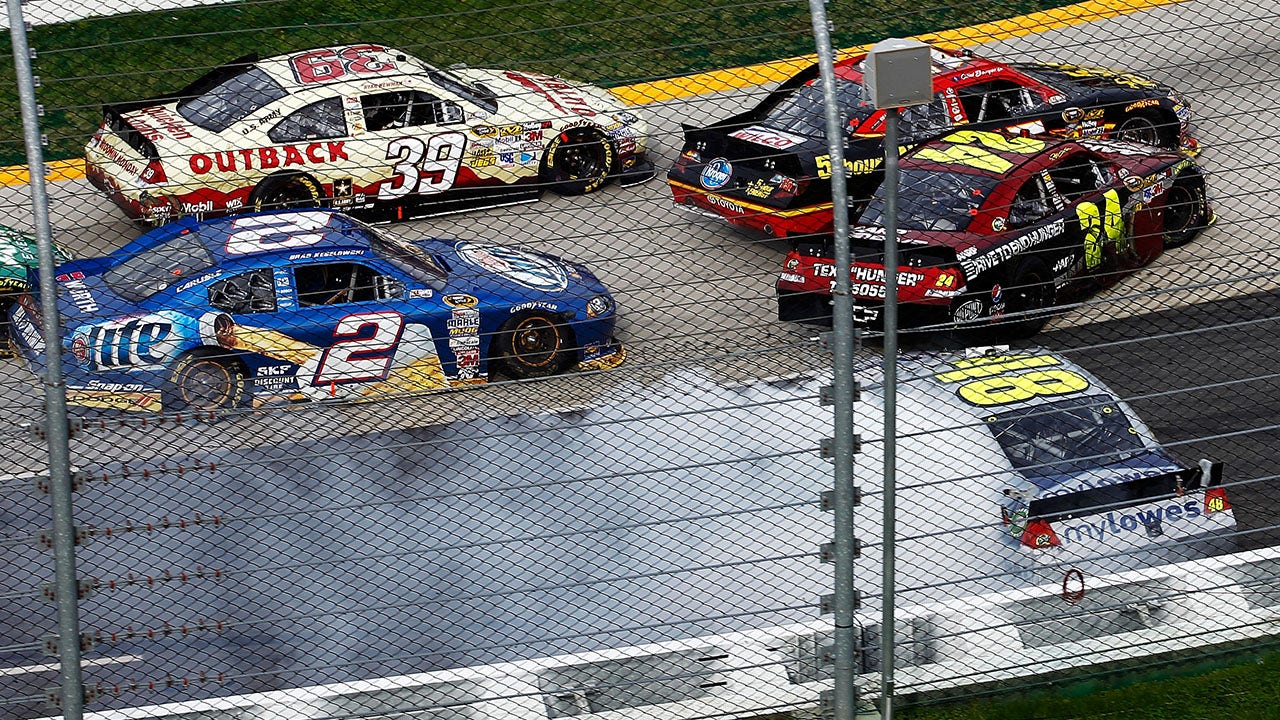 Just as Jimmie Johnson and Jeff Gordon were getting ready to decide who would give car owner Rick Hendrick his 200th Sprint Cup victory, Clint Bowyer made a spectacularly ill-advised move to go three wide on a green-white-checkered finish. It did not end well.