Hot Lap: Dirt Modified Driver Escapes Burning Race Car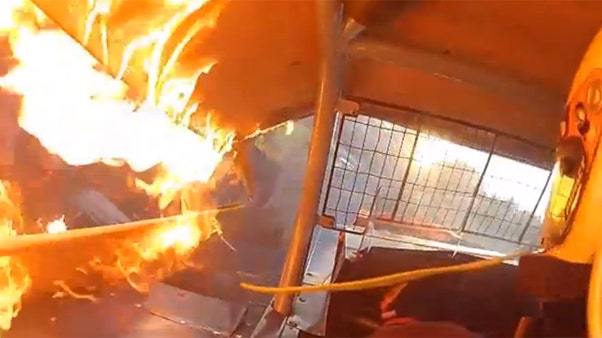 Fire is a driver's worst nightmare. Luckily, Dirt Modified racer Mike Stofflet managed to walk away from this frightening scene unharmed.
It happened at Mahoning Valley Speedway (Lehighton, Pa.) last Friday. Stofflet rolled his car. Not a huge deal … until it started leaking fuel. Then things got a little scary.
The most amazing part? Stofflet would continue on. According to his YouTube post:
I am ok. It happend during the heat we got it back in the pits and me and my crew got it back together in 25-30 took hot laps it worked well and then ran the feature and it was a touch loose and ended up 5th.
That has to be one of the more impressive 5th-place finishes in racing history. We're glad Stofflet is okay. As for cars with flames … we prefer the Jeff Gordon version. Much safer.