Headbanger's Ball: NCWTS driver wrecks, falls over backwards trying to get out of his truck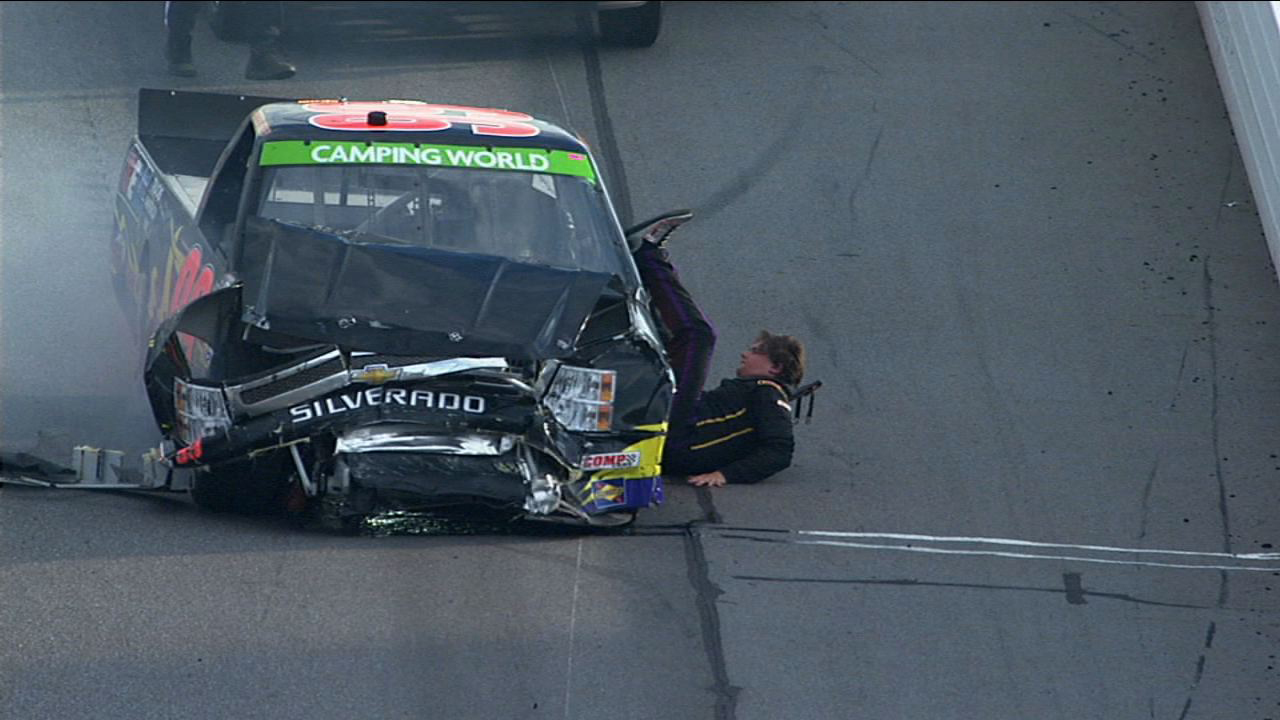 NASCAR Camping World Truck Series driver Bryan Silas had a memorable Martinsville moment on Sunday. Although, he'd probably rather forget about it.
First, he ran into Spencer Gallagher. Then his truck caught on fire. And then he had a little trouble with his dismount. Take a look.
Video: TRUCKS: Bryan Silas Falls Out of Truck – Martinsville 2014
Props to the HANS Device for helping break the fall.
Luckily, Silas is okay … and able to joke about it with his Twitter followers.
@Writer_Amy @MNeffShortTrack I'm good. I know that was not too smart. Lol

— Bryan P Silas (@BryanSilas99) March 31, 2014
@Michell01801481 I'm doing good. Glad to be out of that track. Lol

— Bryan P Silas (@BryanSilas99) March 31, 2014