Happily ever faster: Jeff Gordon fan gets engaged on Phoenix International Raceway's pit road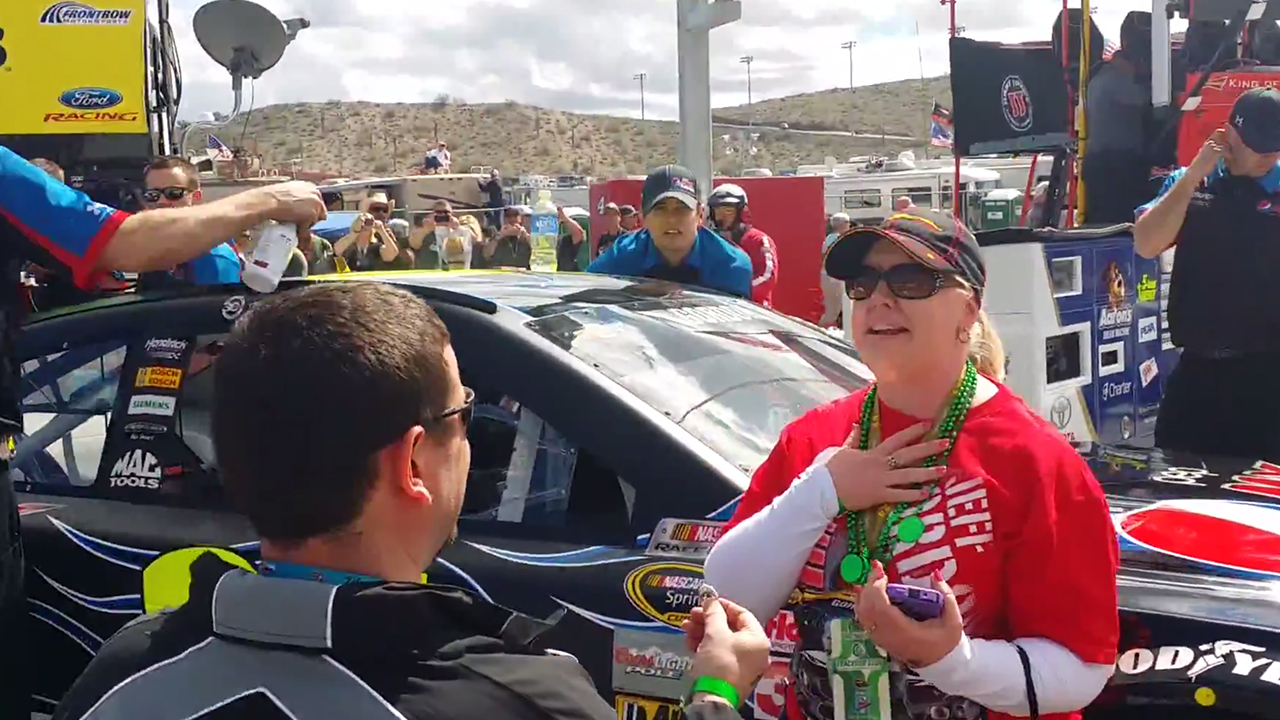 With a Top 5 finish, Jeff Gordon had a pretty good day at Phoenix International Raceway. This Jeff Gordon fan had an even better one.
On pit road before Sunday's race, Lorie Helgeson was getting her picture taken in front of the No. 24 when Steve Ellis got down on one knee and made it the moment of a lifetime.
Congrats to the lucky couple. And if they want to take their special day to the next level, maybe they can convince Gordon to give his best Kyle Busch impression.