GIF It Up: All-Star spins and crashes at Charlotte Motor Speedway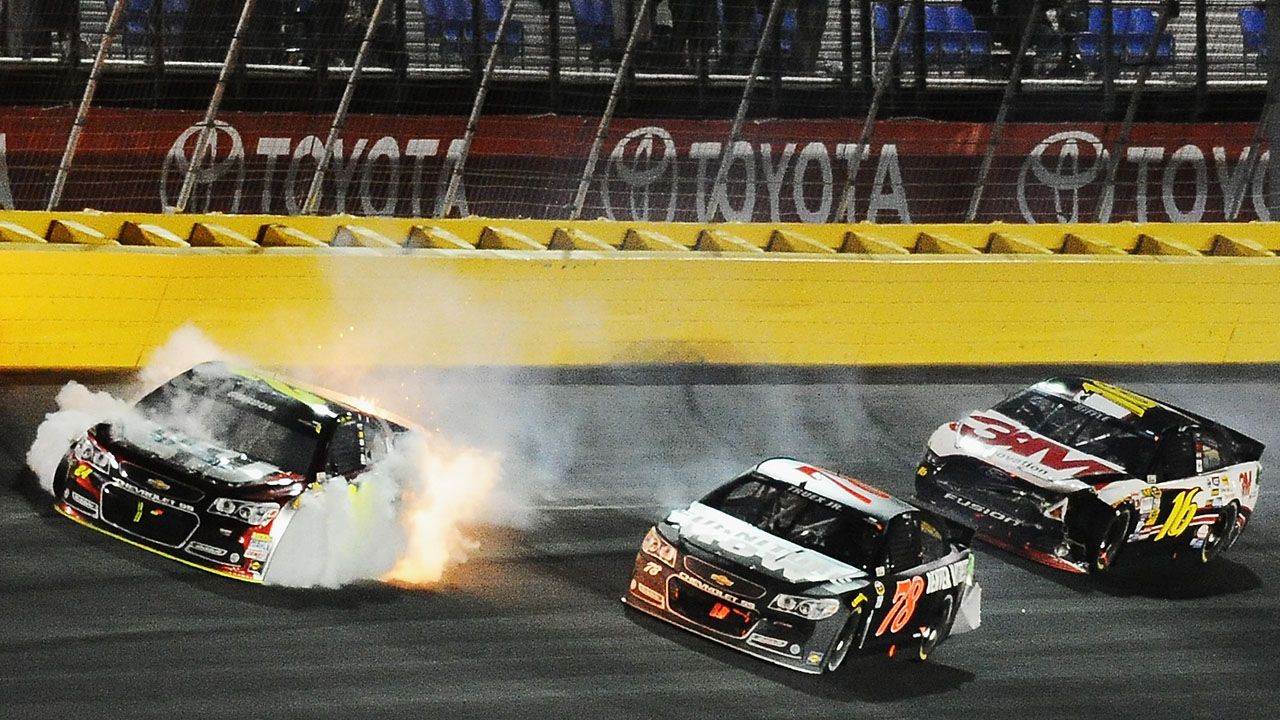 Jamie McMurray had a million-dollar night at the NASCAR Sprint All-Star Race. Others? Not so much.
Here's a look at the best animated moments from Saturday's race at Charlotte Motor Speedway.
Kyle Busch got the wrecking started.
AJ Allmendinger was close behind.
Jeff Gordon found the wall and paid the price.
Jamie McMurray burned it down at the end of the night with a celebratory spin. With a cool $1 million in his pocket, he can afford new tires.