GIF It Up: Patrick pushes, Ragan spins and Edwards flips at Bristol Motor Speedway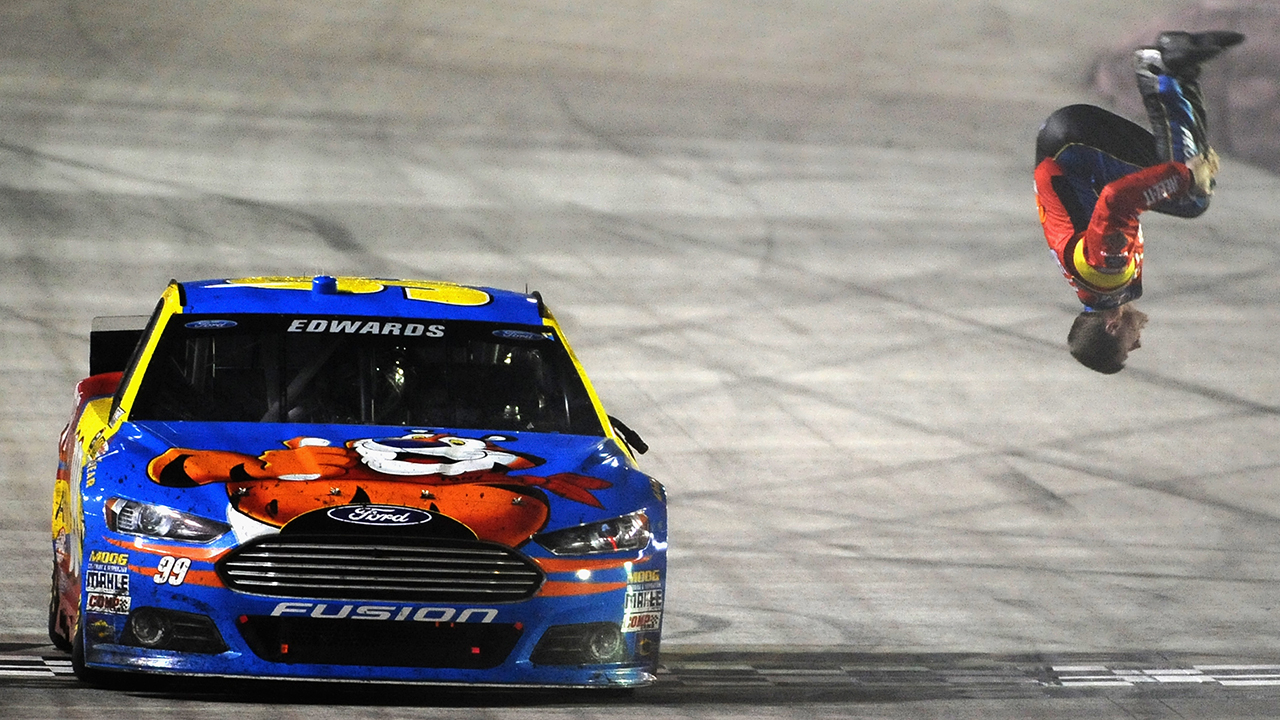 Danica Patrick wanted some alone time. Jeff Gordon took David Ragan for a little spin. And Carl Edwards completely flipped out. All this and more in this week's edition of "GIF It Up".
On Friday, the camera found Danica Patrick. She found a way to change the view.
Moving to race day … hopefully, they've apprehended the pranksters who TP'd Landon Cassill's car.
Jeff Gordon took David Ragan for a spin on pit road.
One great way to pass the time during a rain delay? Squeegee rides!
And after battling the rain (and a few wrecks), Carl Edwards did his thing.