GIF It Up: Memorial Day weekend at Charlotte Motor Speedway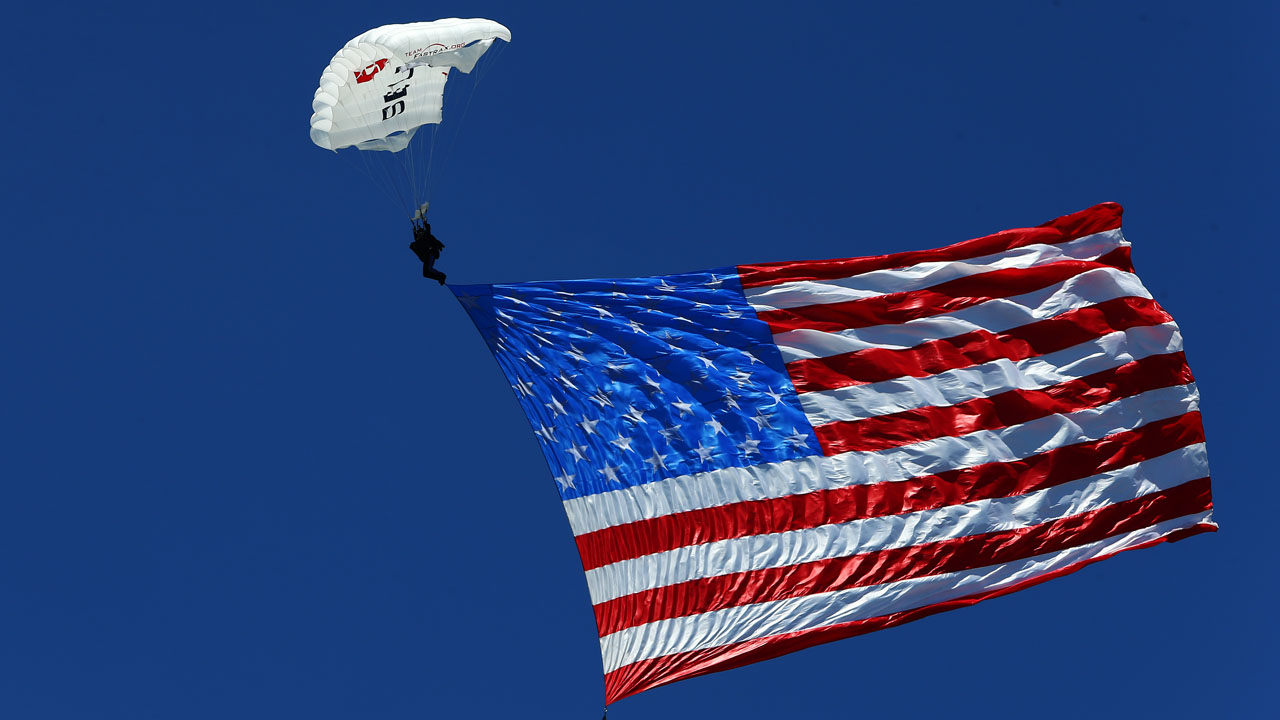 NASCAR celebrated Memorial Day at Charlotte Motor Speedway.
On this week's edition of "GIF It Up," we take a look at the best animated moments from the pre-race festivities honoring veterans and active duty members of the U.S. Armed Forces for their service and sacrifice.
The day got off to a booming start.
Next, the paratroopers dropped in.
Grand marshal – and NASA Commander – Steve Swanson gave drivers the starting command from the International Space Station.
This marching formation is even cooler from above.