GIF It Up: Gonzo gets it started, Kyle Busch interrupts Junior and more from California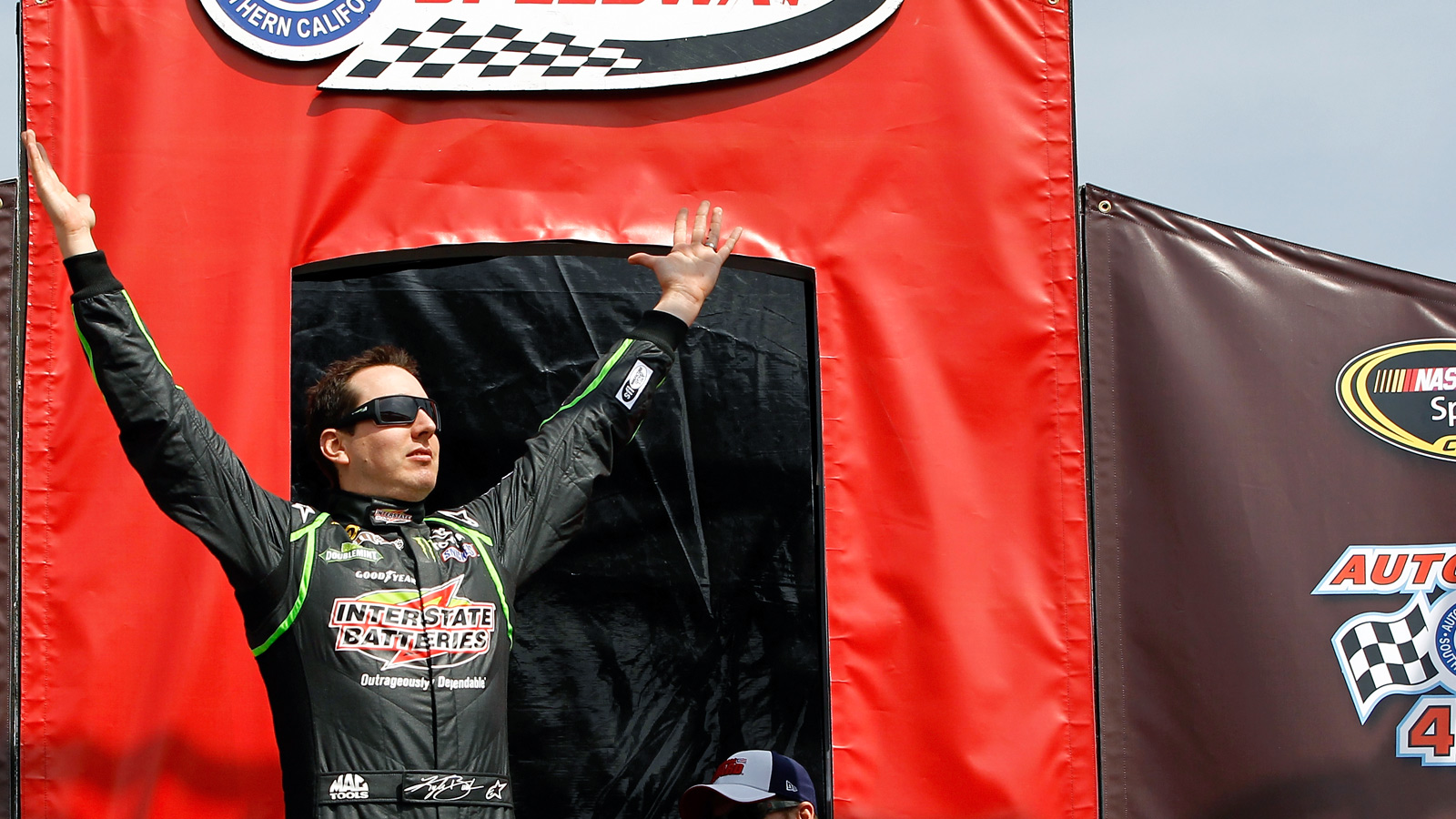 Gonzo got the race started in a way that only, well, a puppet can.
Rutledge Wood knows how to bring out the best in everybody. Even Terry Crews.
Introducing driver of the No. 88 National Guard Chevy…Kyle Busch? Admit it, you panicked a little when you saw that.
One of the few vehicles on the track that didn't blow a tire.
Kyle Busch proves the theory about Goodyear wrong as he wins the race AND does a burnout. All with tires intact.