GIF It Up: Fire turns Dale Earnhardt Jr.'s No. 88 into Texas toast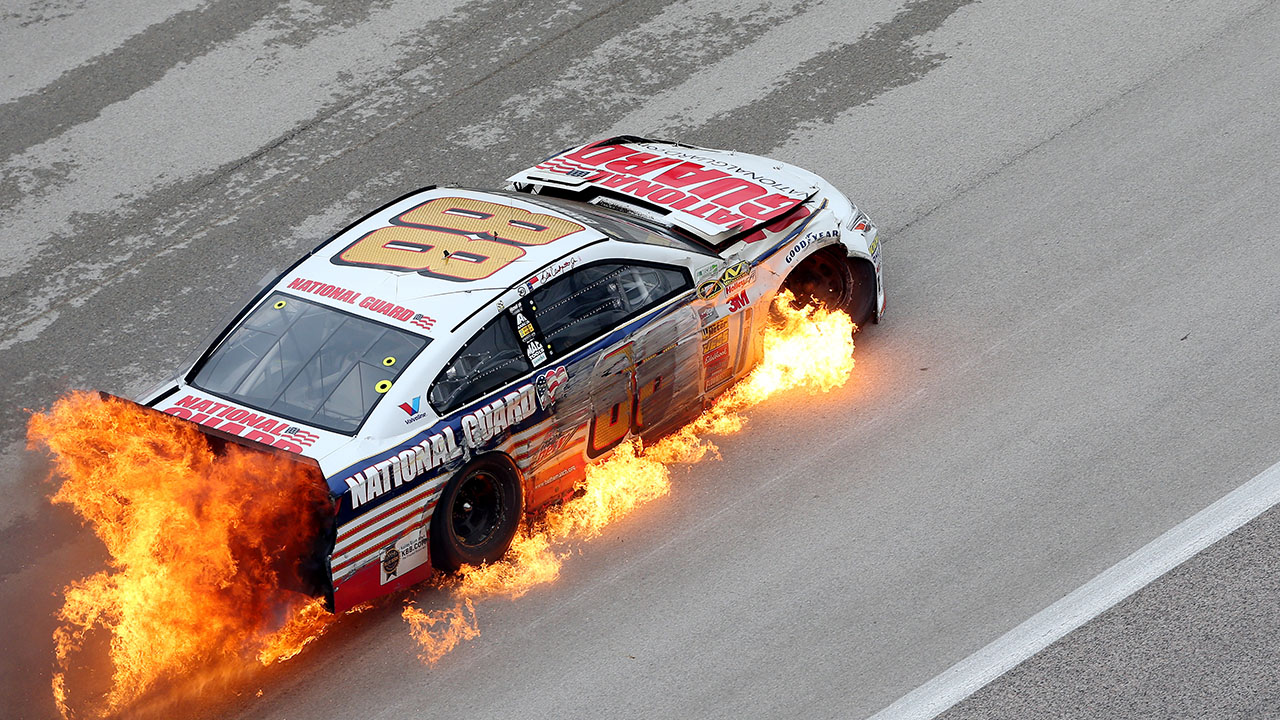 Giddyup. It's time for a Lone Star State edition of "GIF It Up."
NASCAR two-stepped into Texas Motor Speedway. And so did our own Michael Waltrip.
On the track, Kasey Kahne had a nice save.
And Kurt Busch's left rear brought out a late caution.
But the big story – aside from Joey Logano's trip to victory lane – was Dale Earnhardt Jr.'s scary crash and burn.
For more pictures of Junior's bad day, CLICK HERE.