GIF It Up: Best animated moments from Phoenix International Raceway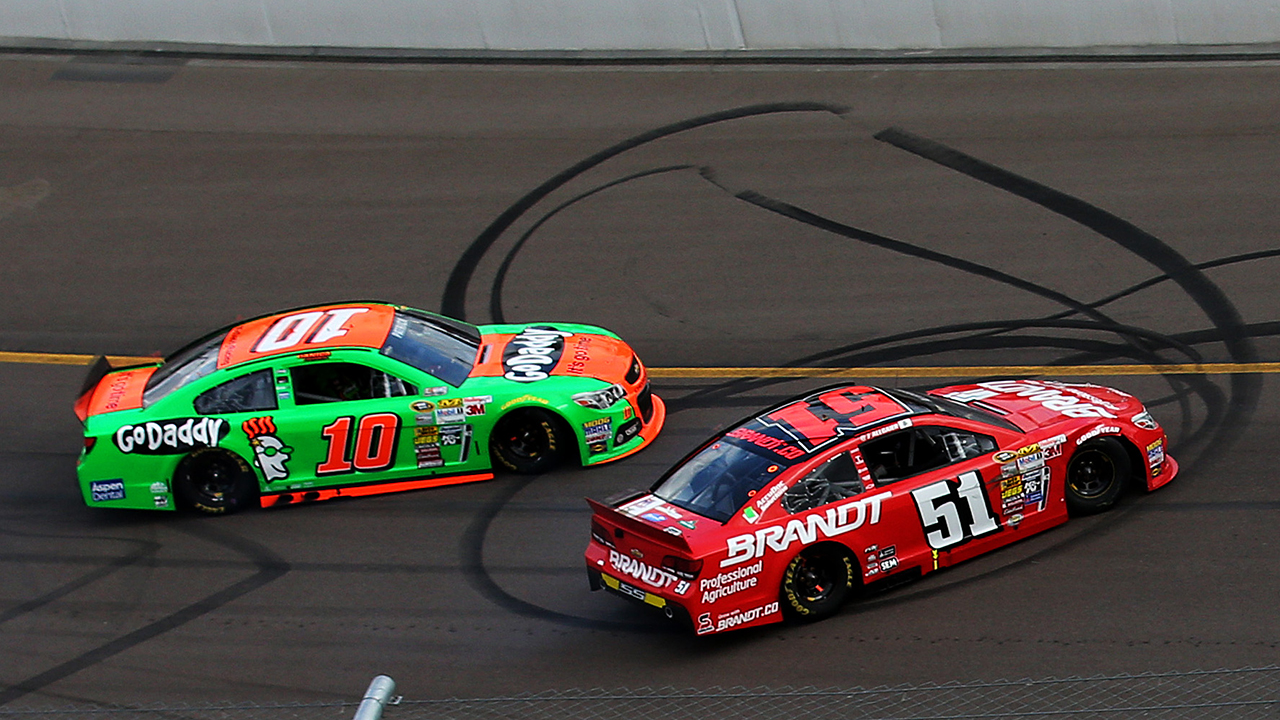 Danica spun out. Kurt Busch blew up. And Kevin Harvick capped off a 'Happy' day by shredding his tires.
On this week's edition of 'GIF It Up', let's check out the best animated moments from Sunday's action at Phoenix International Raceway.
The UFC's Chael Sonnen helped get our own Rutledge Wood pumped up.
We had the same reaction to the 50-plane flyover. Sweet.
Danica Patrick had a bad day.
So did Kurt Busch.
Quite the opposite for Kevin Harvick. Shred those tires, 'Happy'.