Gettin' sauced: Ragu reveals paint scheme for Dale Earnhardt Jr.'s Nationwide Series ride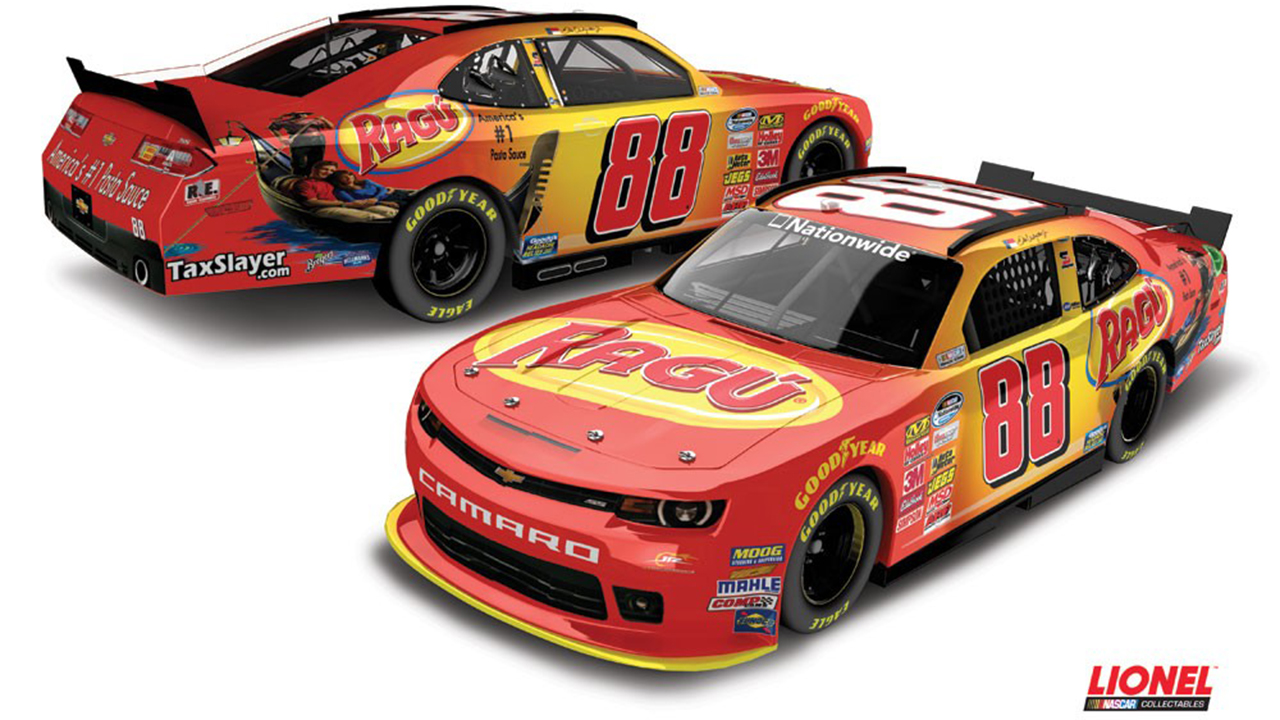 Dale Earnhardt Jr. is getting sauced … thanks to his new Nationwide Series paint scheme.
Proud to unveil our new car & driver Dale Earnhardt, Jr.! #NASCAR #Number88 @jrmotorsports http://t.co/RA9VJ0ewAf

— Ragú® (@ragusauce) January 13, 2014
According to the JR Motorsports Facebook page, Earnhardt will run the No. 88 Ragu Chevrolet Camaro during the April Nationwide Series race at Texas Motor Speedway. If Junior makes it into Victory Lane, it could make for an interesting (and messy) celebration.