FEUD OF THE WEEK: 5-TIME VS. COUSIN CARL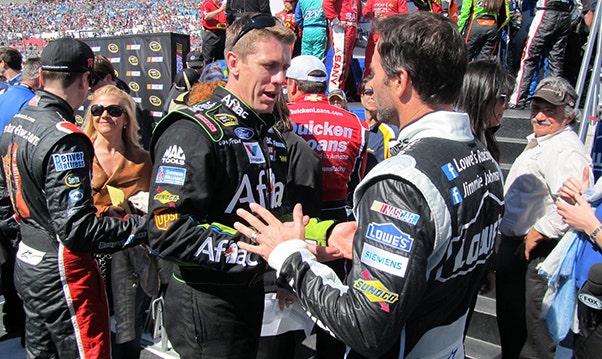 During driver introductions prior to the Kobalt Tools 400 at Las Vegas Motor Speedway, Jimmie Johnson sought out Carl Edwards and the two had an energetic discussion about the prior race in Phoenix, where Edwards and Johnson finished 1-2. Johnson contended that Edwards jumped the final restart, giving him an unfair advantage, which Edwards emphatically denied.
After the race, the two were seen jawing again on pit road, Johnson presumably unhappy about getting passed by Edwards on the last lap for fifth place. Keep an eye on this one, folks, as these are two of the top drivers in the sport and both have won already this year.