XFINITY driver Erik Jones makes miniature Bristol out of potato salad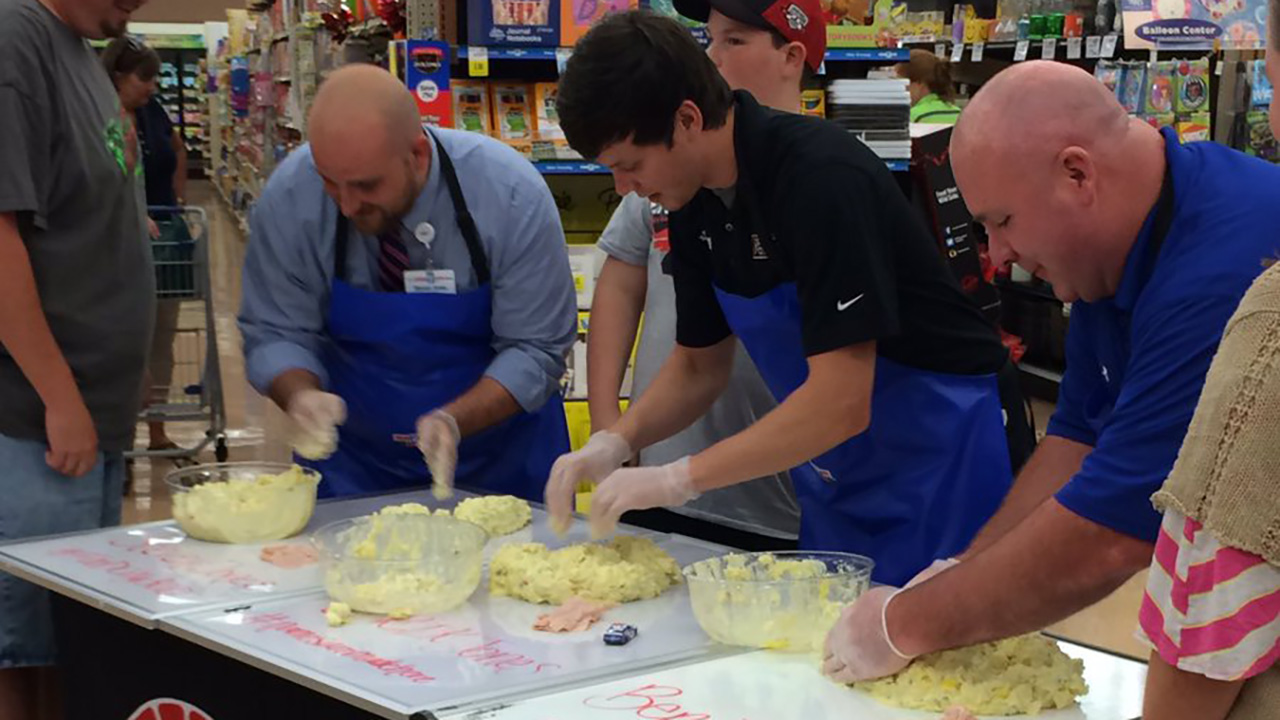 NASCAR XFINITY Series driver Erik Jones didn't mind his table manners very well on Wednesday during a Bristol Motor Speedway event.
Promoting the Food City 300 on Aug. 19 at a Food City grocery store in Knoxville, Tennessee, Jones made a miniature version of the the half-mile short track out of potato salad.
Hopefully his mom didn't get too mad at him for playing with his food at the table.
.@erik_jones competes against BMS' Ben Trout and @FoodCity's Steven Jones to create BMS out of potato salad! pic.twitter.com/fm6nhWOtOa

— BristolMotorSpeedway (@BMSupdates) July 27, 2016
Thanks to @erik_jones for visiting Knoxville to promote the #FoodCity300 and BMS. We'll see you in August! pic.twitter.com/c03LAA7hAK

— BristolMotorSpeedway (@BMSupdates) July 27, 2016