Drivers and teams react to the radically new NASCAR playoff format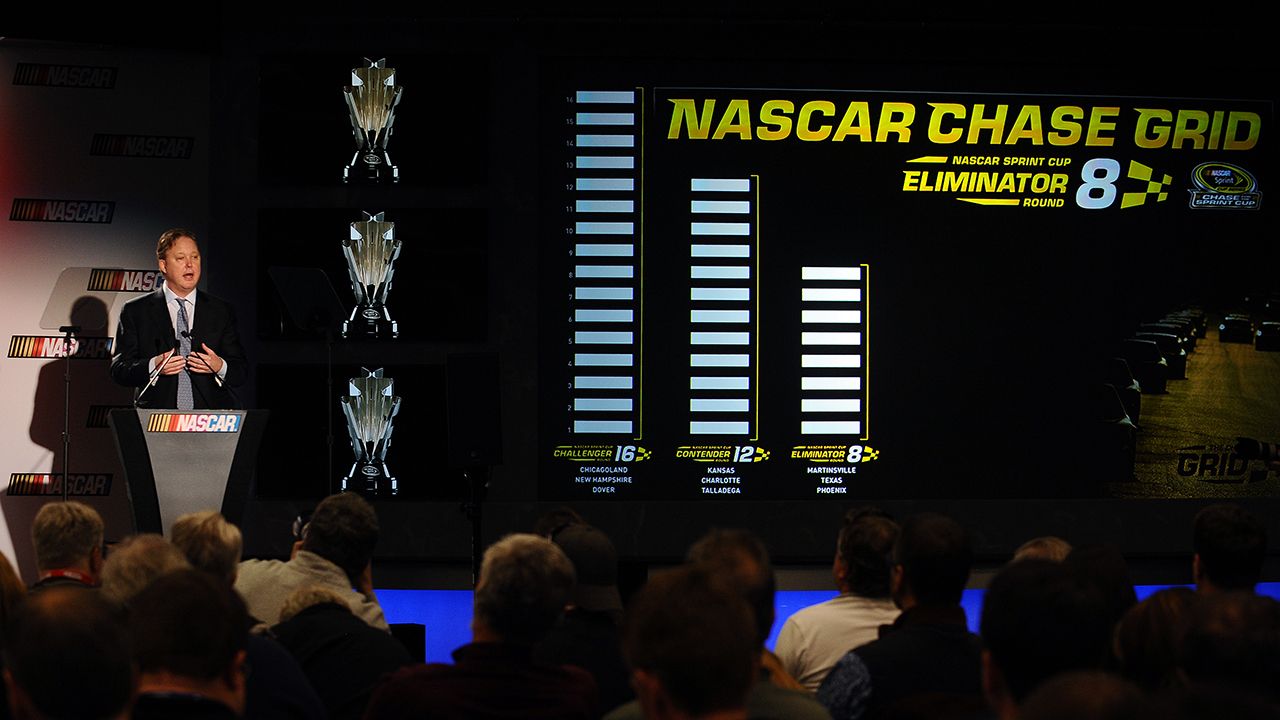 They say change is good. And change is exactly what NASCAR fans are getting with the radically new winner-take-all playoff format.
So what do drivers and teams think about the massive overhaul to the points system? Take a look.
I like the higher emphasis on winning and the cream will still rise… @metalligimp: @Keselowski what do you think of the new points system?

— Brad Keselowski (@keselowski) January 30, 2014
All the changes NASCAR is making is really exciting. I think it's going to make all the teams/drivers step up even more. Will be fun to see!

— Kyle Larson (@KyleLarsonRacin) January 30, 2014
Emphasis on winning in 2014. No problem. SHR's driver lineup has 95 point-paying Sprint Cup wins among them. #NASCAR

— Stewart-Haas Racing (@StewartHaasRcng) January 30, 2014
Don't you just love it?!? Win you're in. @NASCAR #Playoffs The final 4 in @HomesteadMiami ! Fans wanted more reward for winning. We got it!

— Michael Waltrip (@mw55) January 30, 2014
Looking fwd 2 @NASCAR new chase format. Emphasis on winning is GREAT! It's going to be critical 2 also win in the 1st 3 races of the #chase

— Kurt Busch (@KurtBusch) January 30, 2014
The new @NASCAR points system is Incredibly Intense, 4 drivers at the last race start tied and highest finisher WINS the Championship🏁

— Kenny Wallace (@Kenny_Wallace) January 30, 2014
Today is another evolution of @NASCAR. We support and compete under this format with the goal to place our teams on the NASCAR Chase Grid

— RPMotorsports (@RPMotorsports) January 30, 2014
Winning has always been important in @NASCAR @Sprint Cup but wow just became THE way to win championship! Exciting! http://t.co/iuEV2J5zEA

— Jeff Gordon (@JeffGordonWeb) January 30, 2014
Being a driver and most importantly a Big Fan of @NASCAR racing. I am excited to hear the new Chase format. EVERY race is now a game changer

— David Ragan (@DavidRagan) January 30, 2014
A big day in the world of @nascar, I'm good with change and think this new points system will make for an exciting #Chase. #se7en

— Jimmie Johnson (@JimmieJohnson) January 30, 2014