'DRIVERS AND DANICA': JAMES FRANCO'™S PUZZLING WORD CHOICE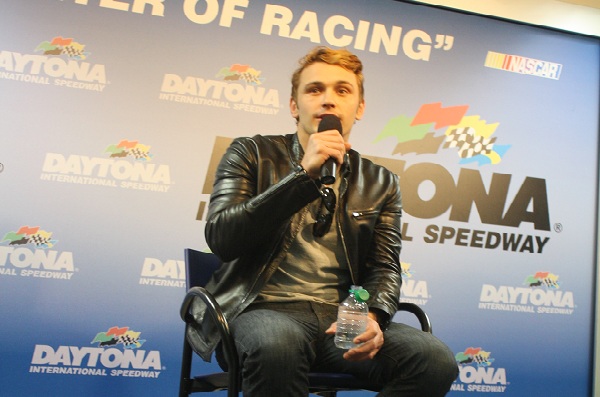 Actor and Daytona 500 grand marshal James Franco hinted in a pre-race press conference Sunday that he might have to switch up the traditional command for drivers to start their engines.
The result was either an unfortunate grammar slip or a big slight to Danica Patrick.
Franco, who laughed off a suggestion that he had to rehearse the line, delivered it before 150,000+ in Daytona and a national television audience as, "Drivers — AND DANICA — start your engines!"
This comes after a week of Danica-focused talk resulting from her winning the pole in last Saturday's qualifying. She was the first woman ever to accomplish the feat.
We are pretty sure that Franco did not mean it as a jab at Danica. Nevertheless, next time he might not want to pass on rehearsal.
For fun, here's Franco behind the scenes with FOX's Jeff Hammond: