Drive 'em, Cowboy: Dallas TE Jason Witten will lead the field to green at Texas Motor Speedway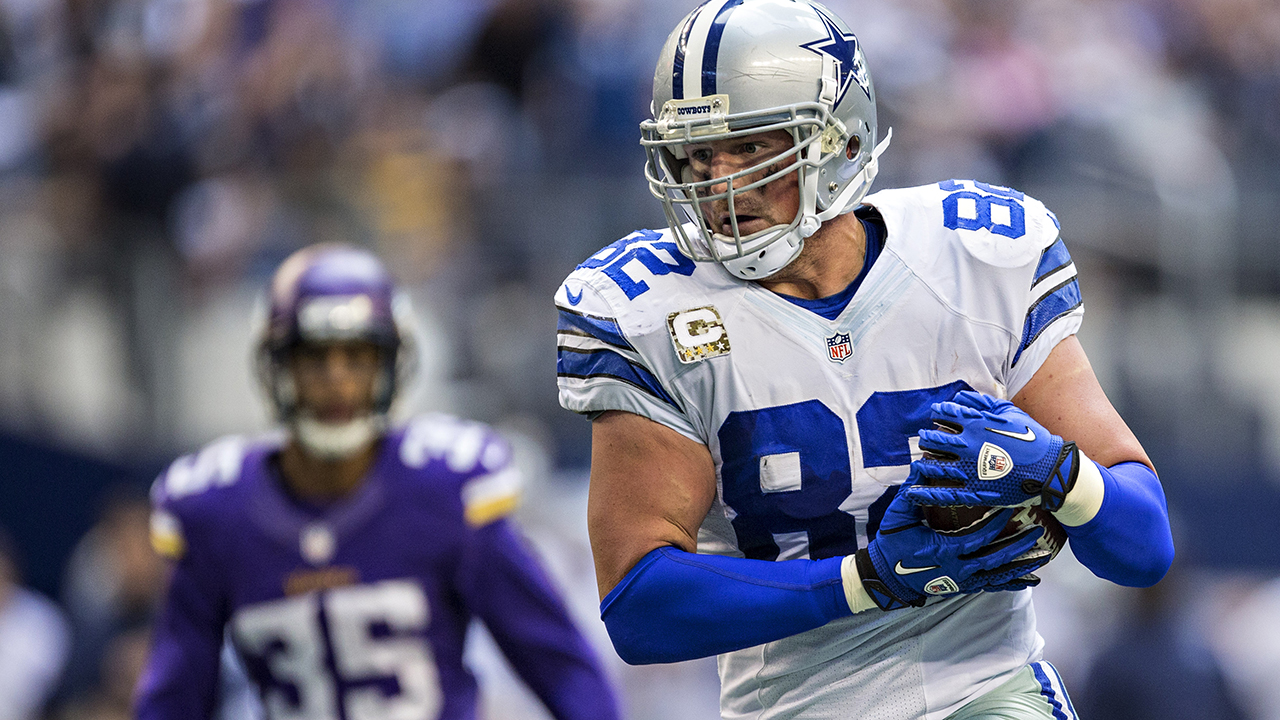 Dallas Cowboys tight end Jason Witten will be piloting the pace car during Sunday's Duck Commander 500 at Texas Motor Speedway.
According to the Cowboys official website, Witten is only the fourth celebrity/athlete – and first Dallas Cowboy – to ever drive the pace car at TMS, joining actor Vince Vaughn (2007), former Dallas Stars great Mike Modano (2010), former Texas Rangers pitcher C.J. Wilson (2010) and WWE wrestler Shawn Michaels (2013).
In addition to leading the field to green, Witten is also teaming up with the Denny Hamlin and the No. 11 team.
"I'm honored to be asked to drive the pace car on Sunday at Texas Motor Speedway," Witten said. "I'll be in town to cheer on Denny Hamlin and the No. 11 FedEx team and raise awareness for their special March of Dimes paint scheme, and it will be a cool experience to get behind the wheel before the drop of the green flag."
Here's a look at Hamlin's paint scheme.
Thanks to all the fans who voted! It's clear you want to see @dennyhamlin in #Purple. #FedEx11 pic.twitter.com/f1TeuggMNT

— FedEx (@FedEx) April 1, 2014