Divergent Paths Unite Trotta, Vincie on FOX Sports 1's NASCAR Race Hub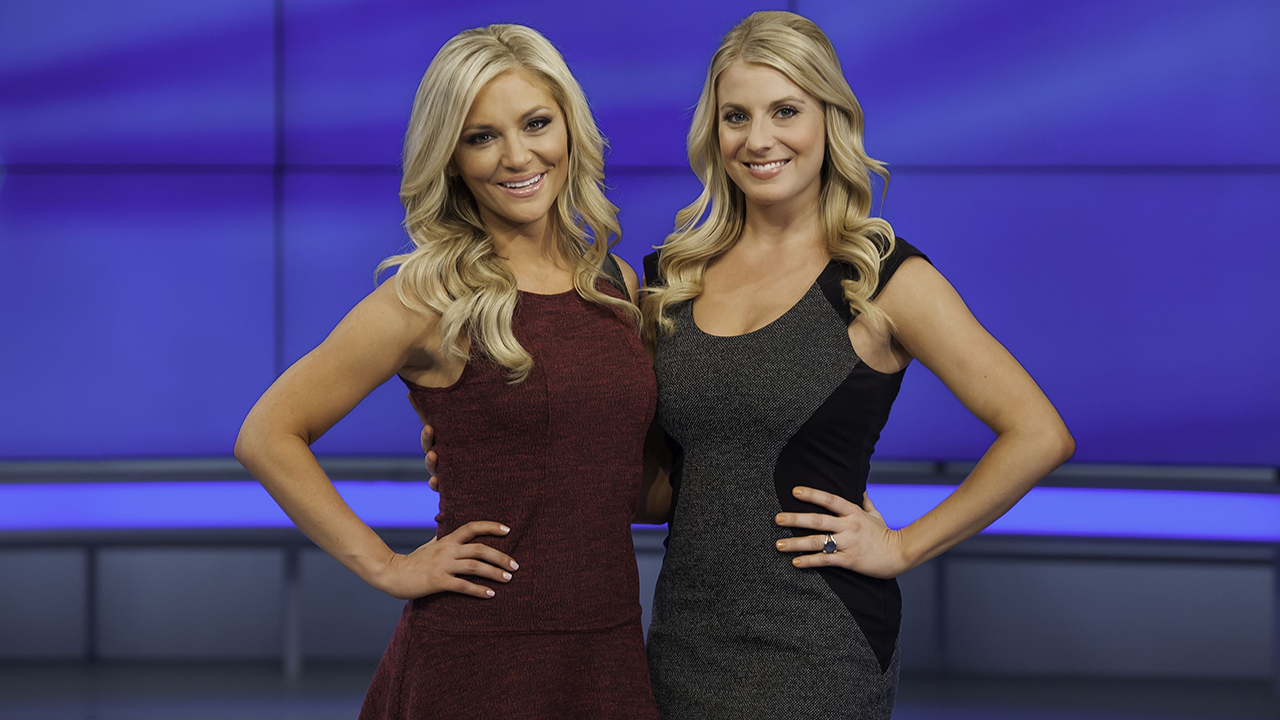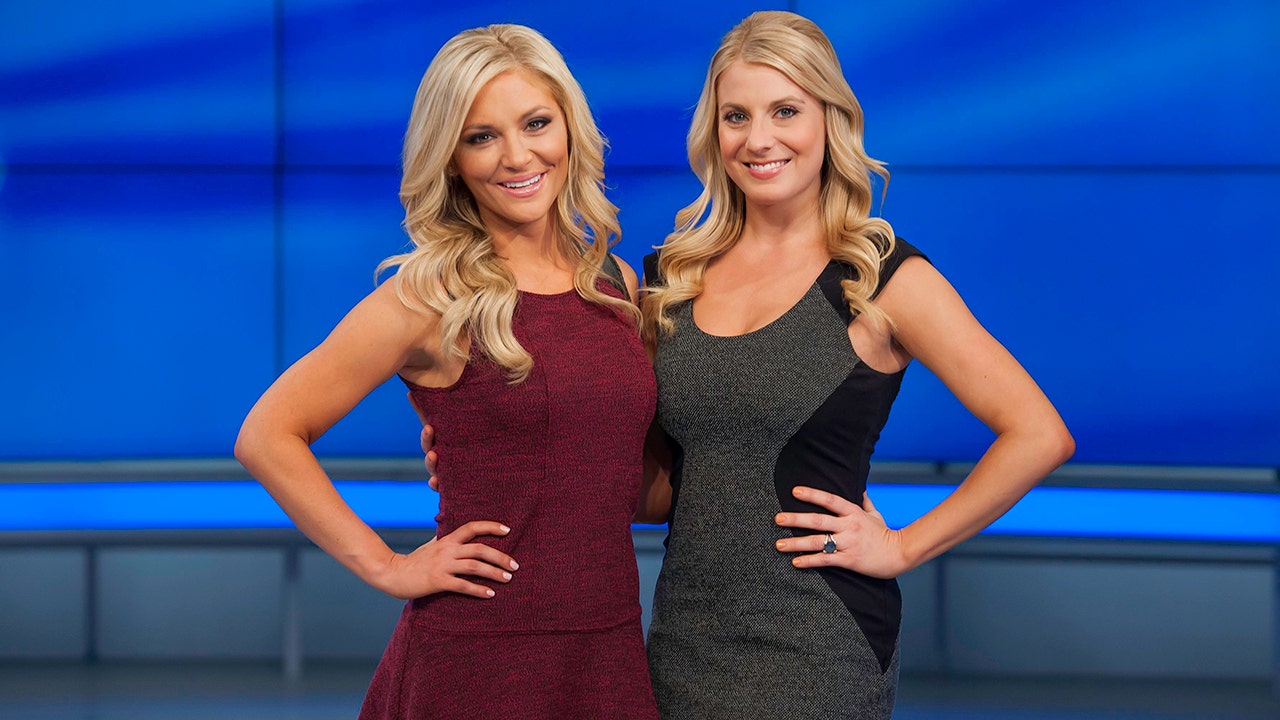 Under the popular social media acronym ICYMI — In Case You Missed It — NASCAR Race Hub made a little program history a few weeks ago when host Danielle Trotta and reporter Kaitlyn Vincie shared the Hub set for the first time as an all-female on-air team since the show premiered in 2009. The story behind that distinctive pairing has more twists and turns than an afternoon at Watkins Glen and became possible only after a well-timed, post-show conversation over dinner and wine at Pocono.
Taking two dramatically different paths to the current FOX Sports 1 stable of on-air personalities, their symbiotic relationship continues to defy the hypercompetitive world of television sports.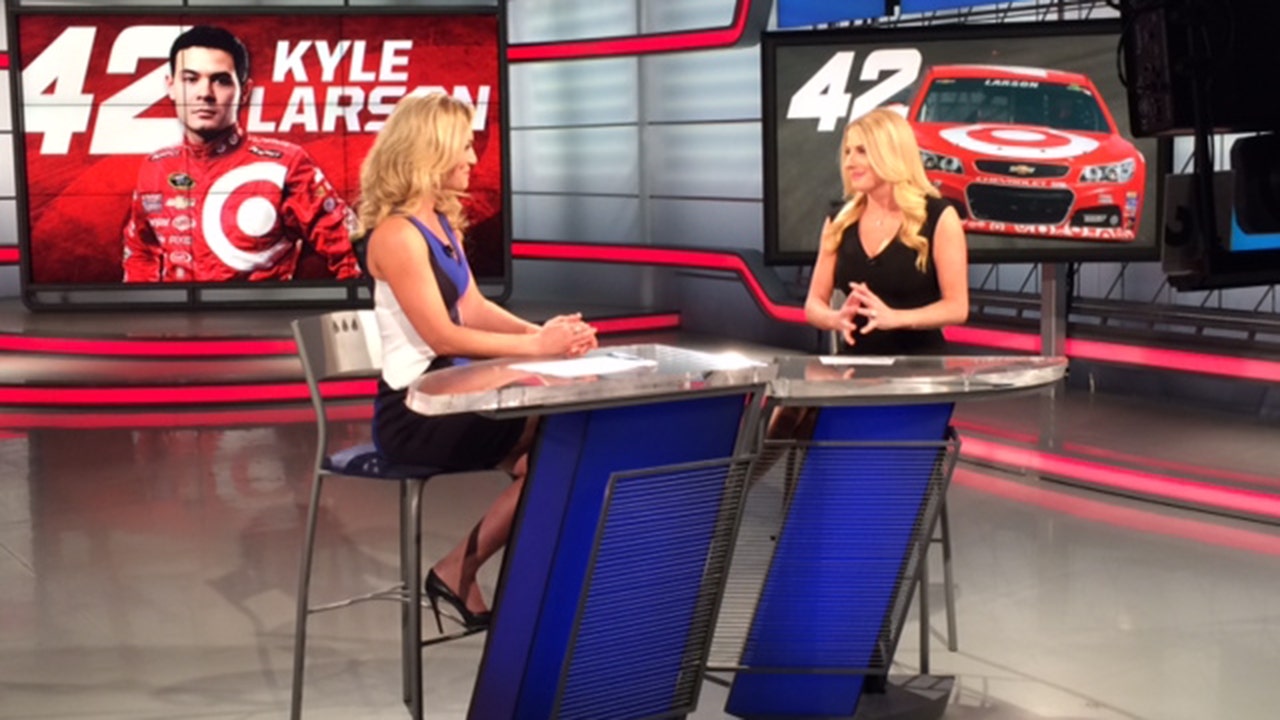 Taking the more traditional trail to network TV, Trotta landed a job right out of college as a local weekend sports anchor in Charlotte, N.C.
"We covered NASCAR and I enjoyed it, but we did all the professional, college and local high school sports," said Trotta, who graduated from UNC-Charlotte. "When it was time to move on, SPEED called and I didn't even have to move. All of the stars lined up and I never really second-guessed it. It felt like the right fit from the beginning."
Going to work on the popular nightly show, NASCAR Race Hub, in 2010, Trotta faced a steep NASCAR learning curve and quite a bit of on-the-job training.
"I was overwhelmed because I went from 30-second highlights in local news to covering all three NASCAR series for an hour a day at a very intricate level," she said. "I cried in the bathroom the first week … there was a lot more to racing and understanding the sport than I anticipated.
"Most fans were friendly, but they also were like, 'Who is this girl and what's her last name?'" she added. "Phil Parsons, Kyle Petty and the Sadlers have been on our network as on-air personalities. Those names give you instant credibility. I didn't have that. People would ask me, 'Who did you dad drive for? Do you have a brother in the sport?' And if they didn't know you, they didn't trust you. It takes a long time. It took me two years before I felt like I started breaking some of those walls down with teams as well; before there was a feeling of mutual trust."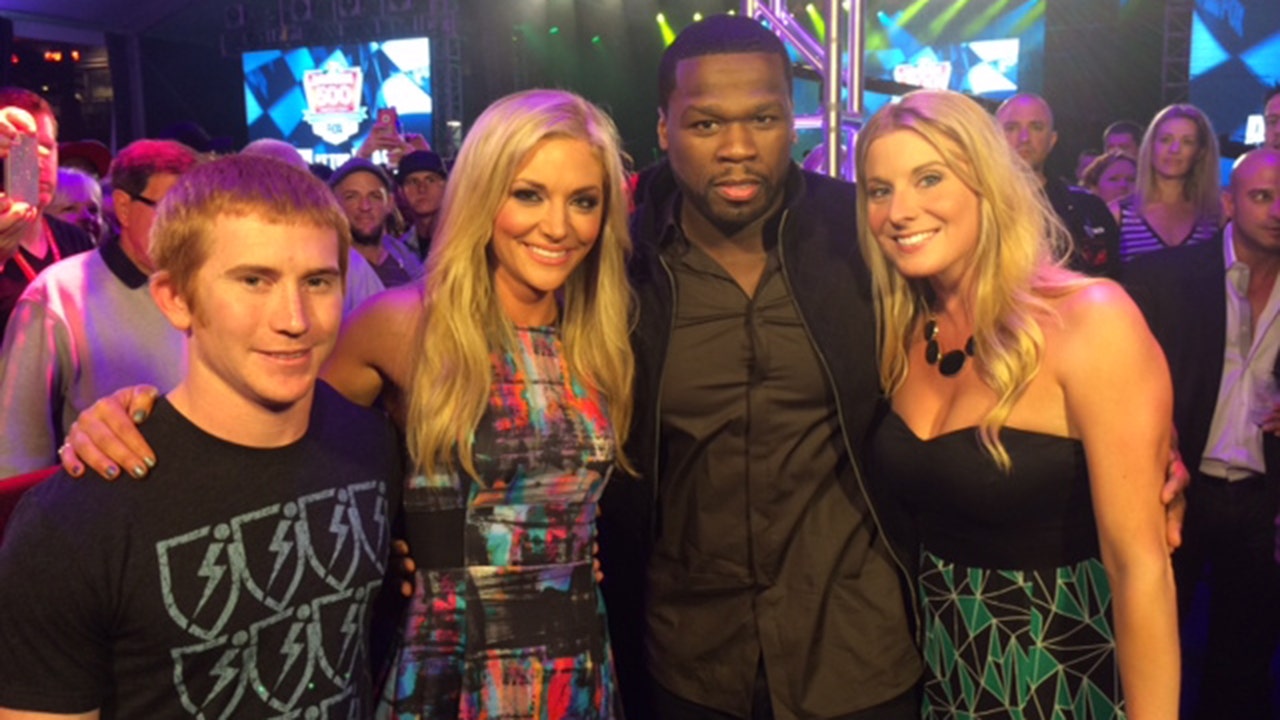 Vincie, on the other hand, got her start in motor sports television when a friend spotted a Craigslist posting for a TV position at Langley Speedway, a .398-mile paved short track in Hampton, Va.
"I first fell in love with racing as a teenager in college," said Vincie, a 2010 graduate of Christopher Newport University in Newport News, Va., where she wrote a NASCAR column for the school newspaper. "I went to the All-Star Race at Charlotte Motor Speedway. I always had an interest in sports journalism, and I knew I wanted to pursue it, but when I was in the NASCAR garage and saw the team dynamic and all of the behind-the-scenes action, I was like, 'This is it; this is what I want to cover.' I loved it.
"One of my friend's saw the Langley Speedway ad on Craigslist and said, 'You'd be perfect for this. I know you want to do this. Why don't you send in your stuff?' So, I did and they auditioned me and said, 'Yeah, you'd be great,' so I did that for two years, and that's what I put on my demo that I sent to SPEED … It's funny to look back on that, but it was a great place to start. They had Late Model, NASCAR K&N Pro Series East, Grand Stock and several other series."
SPEED hired Vincie, but not initially as on-air talent. She first served as an emcee for the traveling SPEED Stage, a consumer marketing position that opened the door to much more.
Said Vincie: "They always knew my ultimate goal was to be on-air."
The door to her 'ultimate goal' was reached when the marketing crew sat down with then-network President Scott Ackerson after an event in Indianapolis, and Vincie didn't hesitate in sharing her ambitions.
"She knew what she wanted to do; she wanted to be on-air and he gave her a shot," Trotta said. "She nailed it and made the most of that opportunity and has grown tremendously since then. Talk about getting skyrocketed onto the network stage."
Vincie'€™s SPEED debut came as a social media reporter for the long-running NASCAR program, Trackside. It was her first time ever doing live television. But she wasn't welcomed with open arms by some, including Trotta.
"I didn't like her at first," Trotta laughed. "I was like, 'Who is this girl and why is she here?' Some of us were rough on Kaitlyn at first, and we joke about it now, but most people don't start at network level like she did."
So, what broke the ice?
"A couple of drinks at Pocono," Trotta laughed.
"She was hosting (Trackside) that week, and I thought it was one of my favorite shows that we had done all season," Vincie said. "So, we just started talking."
Trotta wasted little time getting to the point.
"So, I asked her, 'What's your deal? How'd you get here? Tell me the real story,'" Trotta said. "At the end of the conversation, I realized a lot of my assumptions simply weren't true. She got here on hard work and talent. So, once I knew that, we were good. And that next day on the air, Kaitlyn and I had a mutual respect for each other and the chemistry was there. We actually have so much in common, and since that race at Pocono last August, we've been close ever since."
Trotta describes herself as "fiery and direct," where Vince is more "calm and collected."
"It's hard to ruffle Kaitlyn's feathers," Trotta said with a bit of a smile. "I have never seen her lose her cool, so I think we kind of balance each other in that way."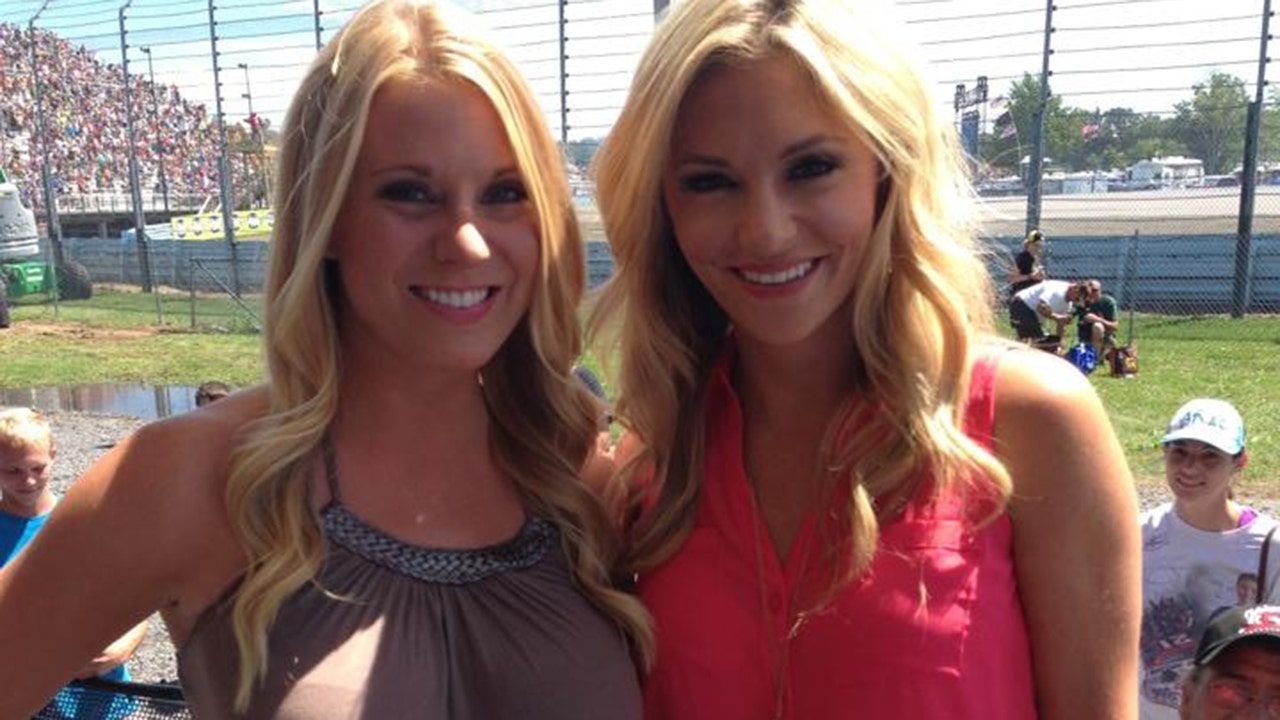 It is in those differences, and their individual strengths, that an extraordinary friendship has begun.
"Kaitlyn is more of a racer; gaining a lot of knowledge from her time at Langley Speedway," Trotta said. "She has a higher racing IQ and I have higher television IQ, simply because I have been in the business longer. She's clued in to the garage, so I will bounce ideas off her and kind of pick her brain. And, from a storytelling perspective, we'll talk about building up to a moment or when to ask a follow-up question or just on-air camera presence. From Xs and Os to the best color to wear on set, success is in the details and it all matters to both of us."
So, when the two eventually came together on NASCAR Race Hub, the chemistry was real.
"You can't fake chemistry," Trotta said. "You hear stories of women in the industry not being kind to each other and we certainly don't want to perpetuate that stereotype; we're outnumbered in the business and the sport, so we feel it's important for women to support each other. Personally and professionally, I'm proud to say the women covering this sport on the broadcast side do … there's a sense of support and mutual respect. I want the best for Kaitlyn and expect a lifelong friendship, and I think that is very rare for women in this business."
Said Vincie: "It was an honor to be on the set with her the other day, because I watched her when I was still trying to get a job on Hub. I always told my mom I thought Danielle was one of the best; a great person to watch and learn from. It was kind of surreal when I got the job and got to know these people that I had been watching for years of my life."
Well aware of their expanding opportunities as SPEED transitioned last summer to FOX Sports 1, America's new sports network, both women are keenly aware of their place in the ever-changing timeline.
"Krista (Voda), Wendy (Venturini) … Nicole Briscoe has been here, Shannon Spake, LeeAnn Tweeden; all of the women who started before us and are still enjoying very successful careers … we're well aware of walls that have been knocked down," Trotta said. "We have girls coming up to us at the track or reaching out through social media, saying 'How do we get a job like yours.' Kaitlyn and I feel like it's important to teach them how to do it the right way and lead by example … if you are good at what you do and work really hard, doors will open, wherever they may be."
A simple rule connecting all paths.