Dale Jr. surprises Twitter followers with impromptu Q&A session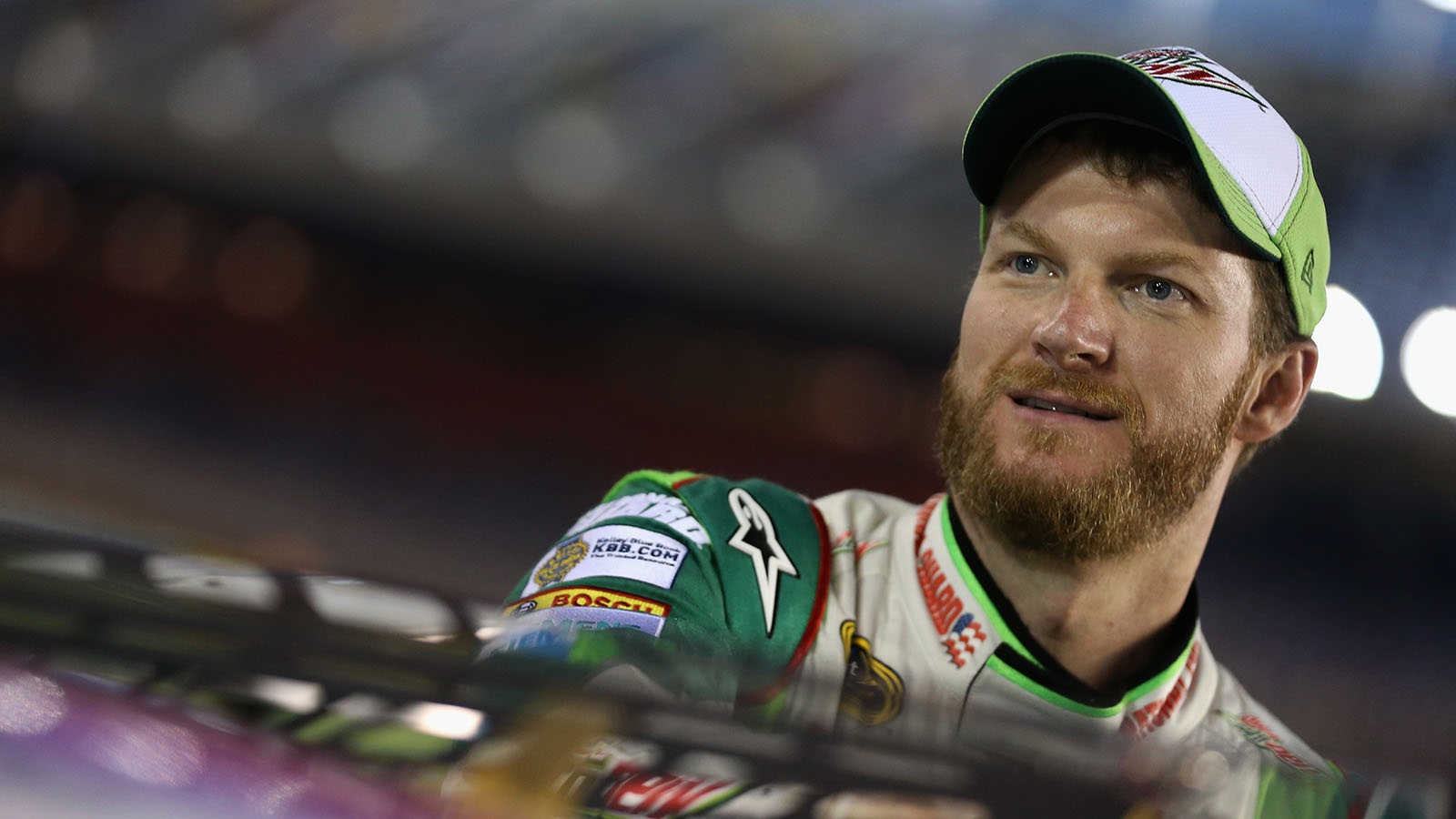 Dale Earnhardt Jr. had a few minutes to spare while flying back from a Wednesday testing session at Phoenix International Raceway.
So when a fan asked him to do an impromptu Q&A session (something he's been known to do in the past), Junior said "Shoot!"
Earnhardt covers everything from restrictor plates to golfing mates. Plus, would he trade a toe – yes, a toe – for a championship? Here are some of the highlights.
"@EvanCollins92: @DaleJr who do you think wins the World Series?" Pulling for Yost and them @Royals

— Dale Earnhardt Jr. (@DaleJr) October 16, 2014
"@SeanLawver48: @DaleJr Do you feel the reason for emotions to run high at Charlotte was due to the new pressurized chase format?" Yes I do

— Dale Earnhardt Jr. (@DaleJr) October 16, 2014
"@BillyBlue37: @DaleJr you think next year's changes to the cars will be a huge difference on the track? less speed?" Less power=less speed

— Dale Earnhardt Jr. (@DaleJr) October 16, 2014
"@Zoffanator: @DaleJr you think restricter plates are nonsense?" They are hard to like.

— Dale Earnhardt Jr. (@DaleJr) October 16, 2014
"@lexa_luthor: @DaleJr What are your plans for the off season?" Raise hell and skip work.

— Dale Earnhardt Jr. (@DaleJr) October 16, 2014
"@DFUNK57: @DaleJr Would you trade a toe for a championship?" No I wouldn't trade a toe for a championship Dustin.

— Dale Earnhardt Jr. (@DaleJr) October 16, 2014
"@danielmdavis88: @DaleJr @DFUNK57 Anyone you've ever met left u starstruck?" Actually happens pretty much every time i meet a celebrity.

— Dale Earnhardt Jr. (@DaleJr) October 16, 2014
"@rosscado: @DaleJr Favorite comedian?" @JimGaffigan is a trip to listen to. Grab a beer and porch sit with Gaffigan @pandora_radio

— Dale Earnhardt Jr. (@DaleJr) October 16, 2014
"@Tbren93Tom: @DaleJr who are 3 guys you'd golf with (living or not) if you golfed?" Dad Elvis and Boo Weekley

— Dale Earnhardt Jr. (@DaleJr) October 16, 2014
"@ThomDartt: @DaleJr At what speed does fear start to creep in for you?" Most drivers I know don't fear speed. Only losing.

— Dale Earnhardt Jr. (@DaleJr) October 16, 2014