Dale Earnhardt Jr. vs. Jimmie Johnson: Which would you ride with?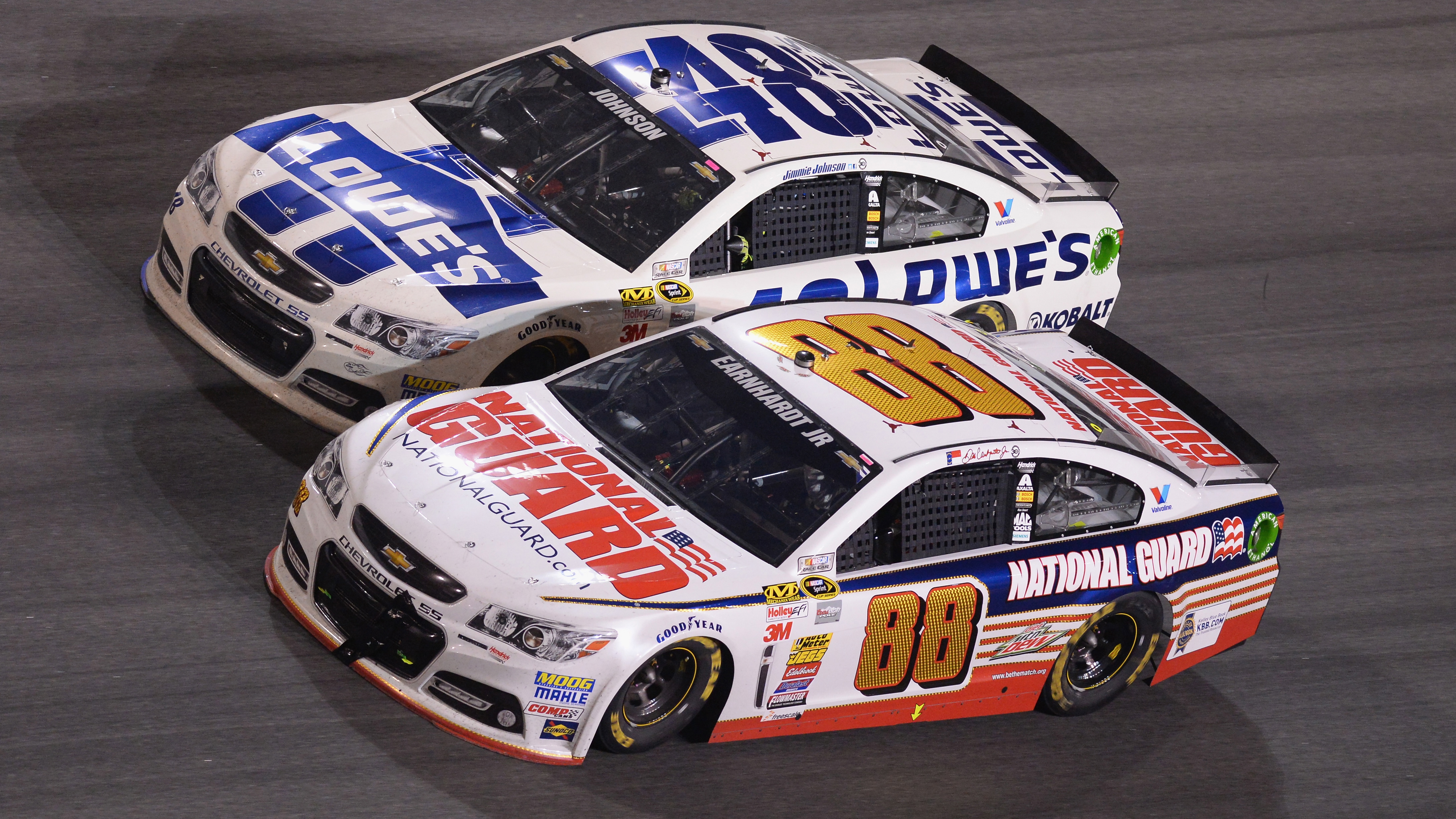 Dale Earnhardt Jr. and Jimmie Johnson got to make over a pair of vintage Chevrolet trucks courtesy of Valvoline.
Check out what happens when they test them out on the track.
Which driver do you think had the best burnout?
Next, it was time to squeal some tires in the "Autocross Challenge."
The final challenge was a pass on the drag strip — which happened to be Dale Jr.'s first time.