Junior didn't win in Vegas, but the 88 bunch is good at math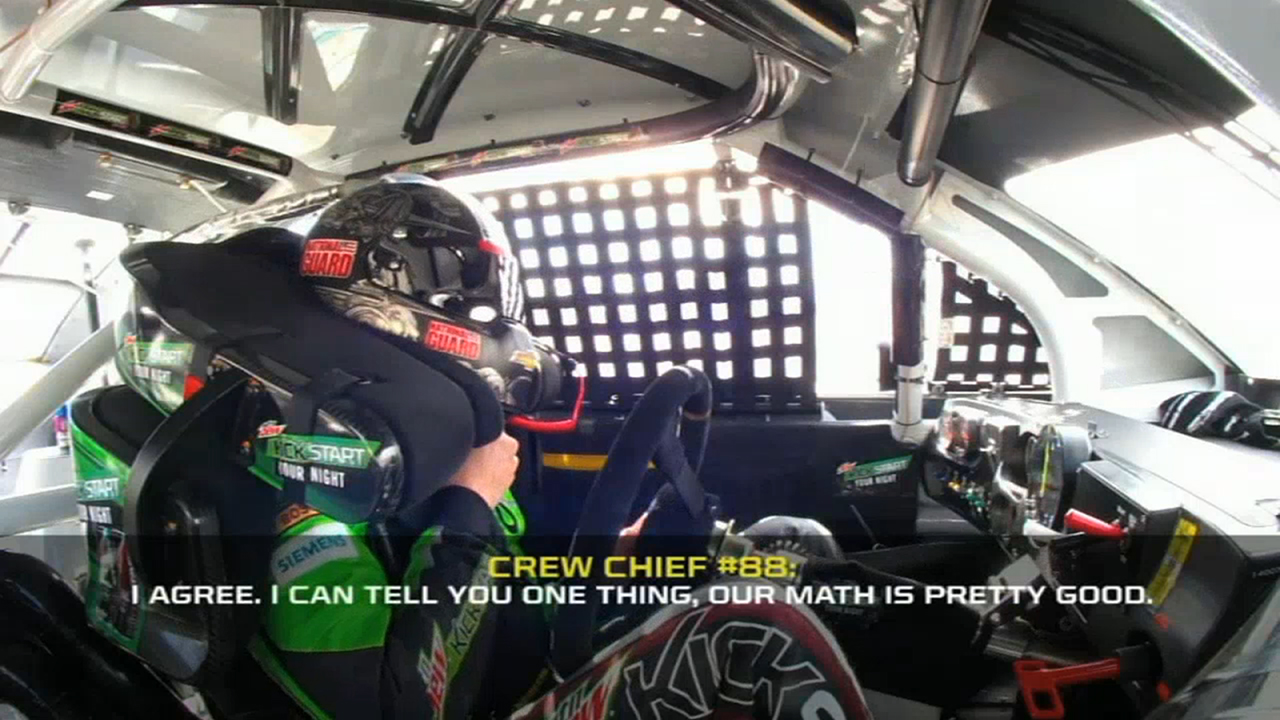 Let's get "Radioactive" with the best in-car audio from Las Vegas Motor Speedway.
Kyle Busch is playing a game of cat and mouse. Danica Patrick is mad at Aric Almirola. And Dale Earnhardt Jr. learns something about the No. 88 team – even though they didn't take the checkered, Steve Letarte has a future as a mathematician.
Video: NASCAR Race Hub: Radioactive Las Vegas- 2014