Junior stays home with dogs, GF attends fantasy football dinner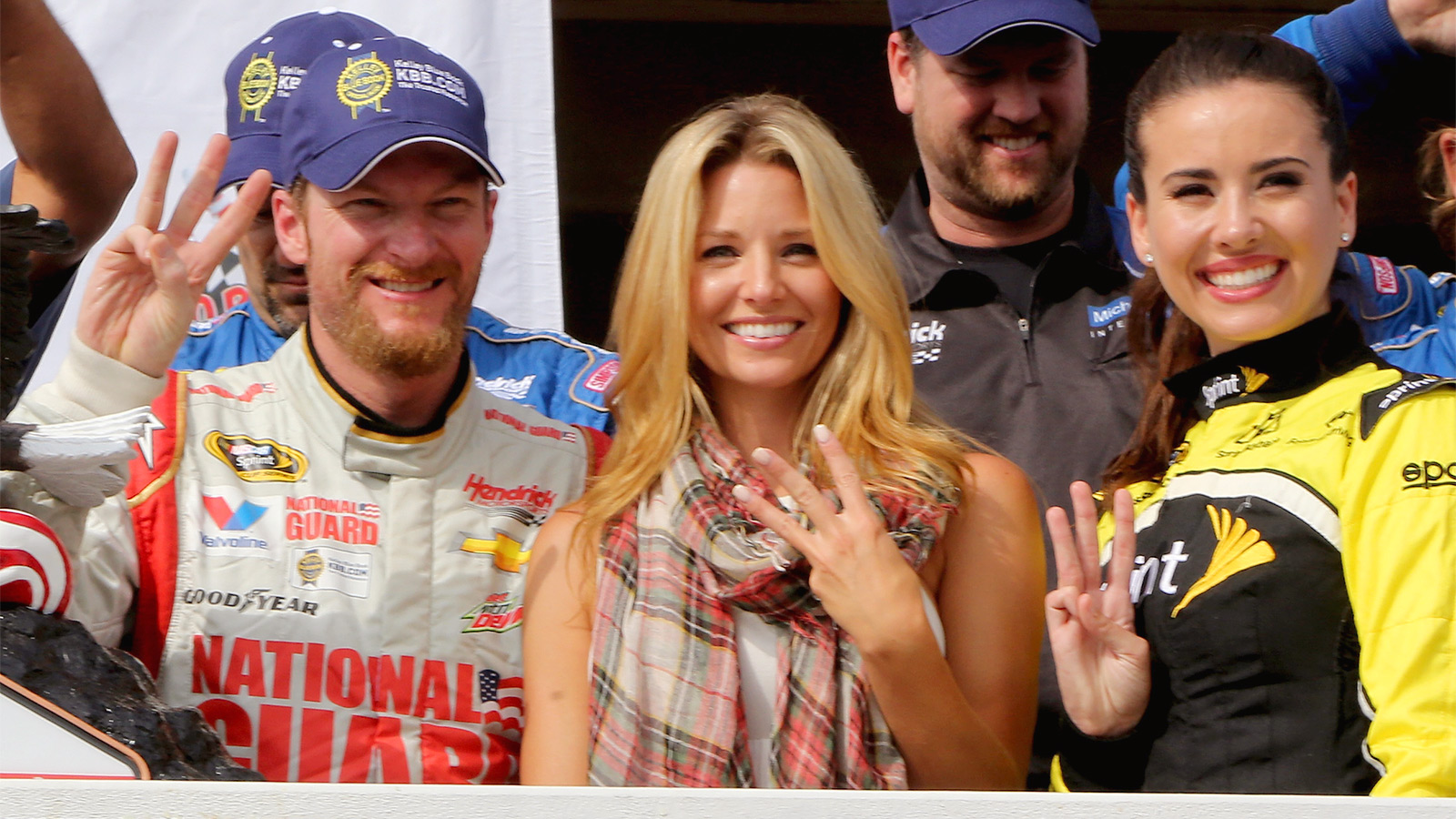 Over the past few years, Dale Earnhardt Jr. has made no bones about his affinity for all things related to fantasy football.
As recently as August, NASCAR's most popular driver hosted a fantasy draft during the race weekend at Watkins Glen International, where he was joined in making picks by Kevin Harvick, Matt Kenseth, Jamie McMurray and Kasey Kahne among other fellow drivers.
Having been member of multiple fantasy leagues, including one at Hendrick Motorsports, Earnhardt Jr. has even been prone to talk a little trash regarding his fantasy teams.
In fact, Earnhardt Jr.'s new crew chief for 2015, Greg Ives, came to know this when he was in a fantasy league with Junior a few years ago.
"When it comes to fantasy football, I have got a bit of a potty mouth and do a little smack-talking," Earnhardt Jr. said in August, when Hendrick Motorsports named Ives as Earnhardt Jr.'s next crew chief. "I thought I was just going to grab the reins and run the league with my jaw. Greg was winning every game. I had won some games but Greg was undefeated. So I was going up against him in our first battle, I think it was like Week 4 or Week 5. I guaranteed a win. He ended up destroying me, not only on the fantasy make-believe gridiron but on the message board, as well.
"I found out that I wasn't the best smack-talker in the league. Greg was."
Well, it turns out that Junior isn't the only resident of his Cleveland, N.C., estate who digs fantasy football. Apparently, girlfriend Amy Reimann does, too.
Earnhardt Jr. made this fact known via Twitter on Wednesday night when he stayed home while Amy attended a "Fantasy Football League dinner."
Im home with the dogs. @Amy_Reimann is out with her girls Fantasy Football League dinner and crowning the champ. My life's all backwards. 😳

— Dale Earnhardt Jr. (@DaleJr) January 8, 2015
One can only imagine the conversation the couple must have had when she returned home.