Confessions of a NASCAR newbie: A thrilling day at Auto Club Speedway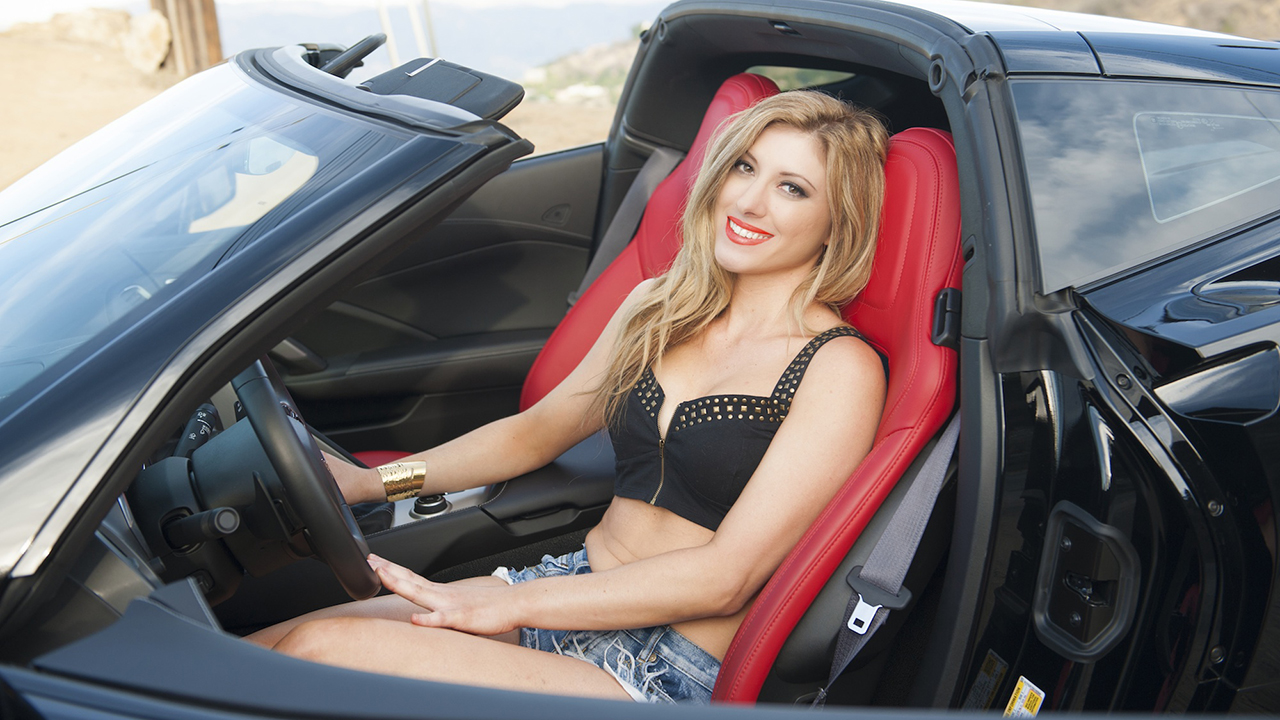 Well speed junkies! I'm happy to share that Sunday was one of the most thrilling days I've had in a long time.
It was my first time at a NASCAR race since I broke into the automotive world last year. So what exactly can a NASCAR Newbie share that everyone who's already been to a race doesn't already know?
The short answer is, nothing because from what I experienced yesterday there is no doubt that NASCAR fans are some of the most dedicated sporting fans I've ever had the pleasure to rock out with.
My drive to the Auto Club Speedway in Fontana started at 10 a.m. I picked up a brand new Ford Fusion for the trip from a local rental company and hit the road solo. Upon arriving to the general parking lot, I was thrilled to see just how happy everyone looked camped out around their Ford F-150's. By the way I've never seen so many Fords, of all models, in one place before.
I was immediately greeted by adoring Dale Jr. fans with invitations to munch on a hotdog and have a beer – the tailgaters were just beaming over their setups! Never have I felt more invited and welcomed into a "family" then in yesterday's parking lot. Everyone was just so happy and cheerful.
While I would have loved to stay and party, I was late as usual. It was already 11:45 so I had about ten minutes to get to will call and find my seat. After picking up my ticket, I hurried towards the stairs to my section (which was in the top center row of the grandstand – amazing.) Surprisingly, my intuition was somehow pulling me towards the track – so instead of going up, I headed confidently down the aisles smiling to myself, feeling as if I was keeping some little secret from the world.
And then it happened. I stopped dead in my tracks and everything around me froze as I was trapped in a quiet, peaceful bubble. There it was – the race track! I couldn't move as I just stood still, taking in the smell of rubber, asphalt and gasoline. Heaven was right here on earth. It was in that intimate moment that I realized the very real power a car holds to any true gearhead.
As all my senses returned to me, I could see the garages and the pit crews clear as day and I could hear the excitement all around me. Everything I thought NASCAR would be, it was.
After the most familiar words in racing history "Drivers, start your engines!" the most exciting parts of the race were the start and the restarts, which I absolutely love. Watching the cars go really slow to blazing fast in the blink of an eye is a real treat to any speed junkie.
So would I go back to a race? How could I not? I am completely hooked.
A few Newbie Tips:
– Make sure you do go to the bottom of the stands at least once during the race as there is nothing like experiencing exactly how fast the cars are flying by till you're right by the action. You can really feel the wind and get a true feel for the sheer speed as they fly by.
– Wear sunglasses even if it's dark as debris will get into your eyes from the track if you're sitting low.
– Don't bring a large designer purse (trust me on this one.)
– Bring ear plugs, you won't seem like a weakling I promise. Everyone was wearing them.
– Watch the flyover from the bottom of the Grandstands. If you're sitting under the gigantic awning you will miss this.
– Walk around and socialize near the concession stands. People have some amazing stories about meeting the great old timer drivers back in the day.
Good stuff!