Comparing the Olympics to NASCAR in 10 easy memes
Is all the attention spent on the Winter Olympics in Sochi distracting you from your countdown to the 2014 NASCAR season? No worries, we have 10 memes that bring the two together.
1. Neither Olympic sports nor NASCAR are immune from the Will Ferrell spoofs.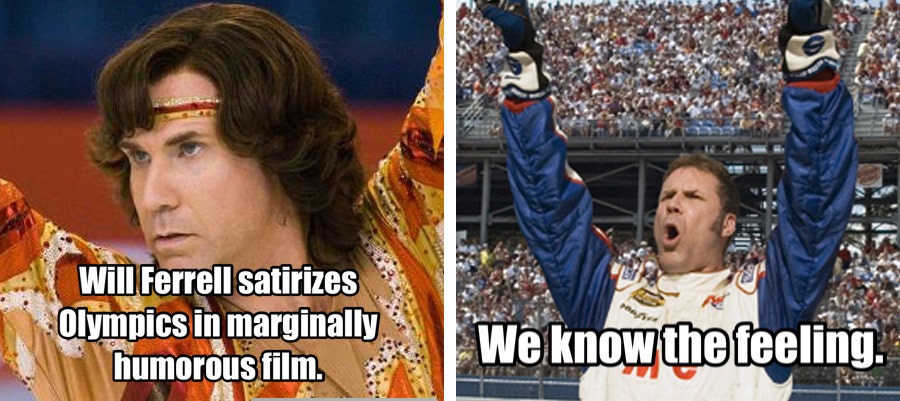 2. Or controversies…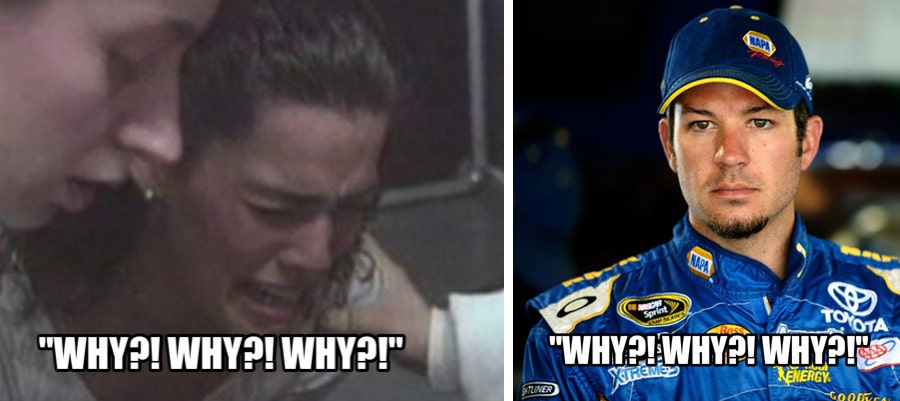 3. The Olympics has five rings, which of course is nothing to Jimmie Johnson and Chad Knaus.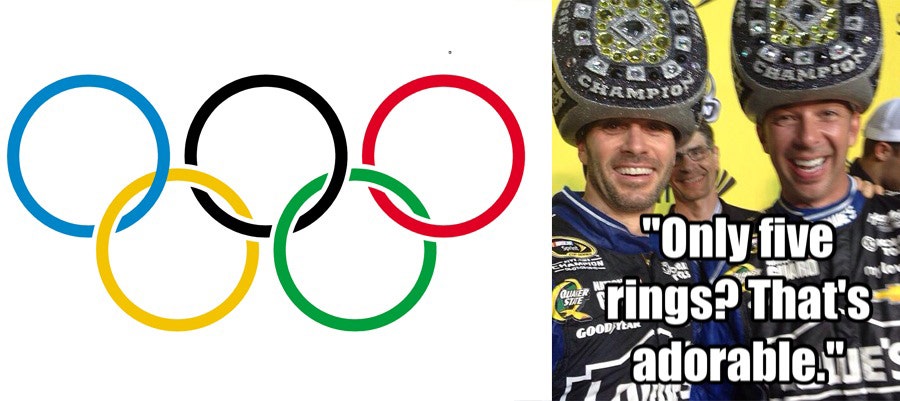 4. We see your 'Flyin' Tomato' and raise you a 'Bloomin' Onion.'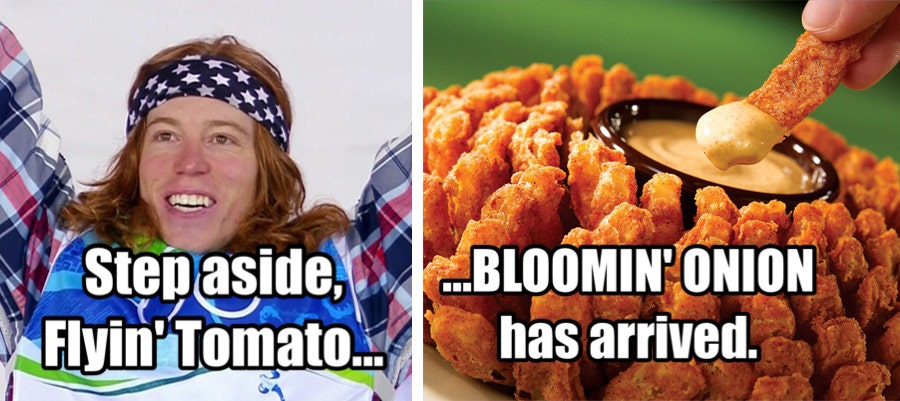 5. Who needs ice when you have dirt?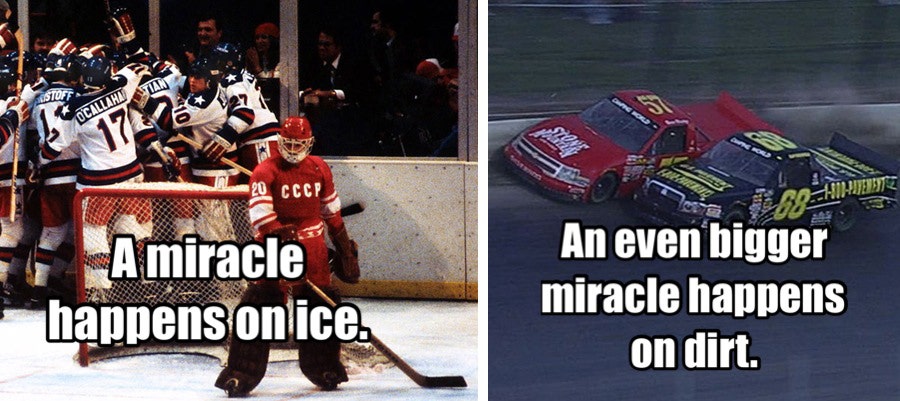 6. The Olympics have a torch, NASCAR had Juan Pablo Montoya.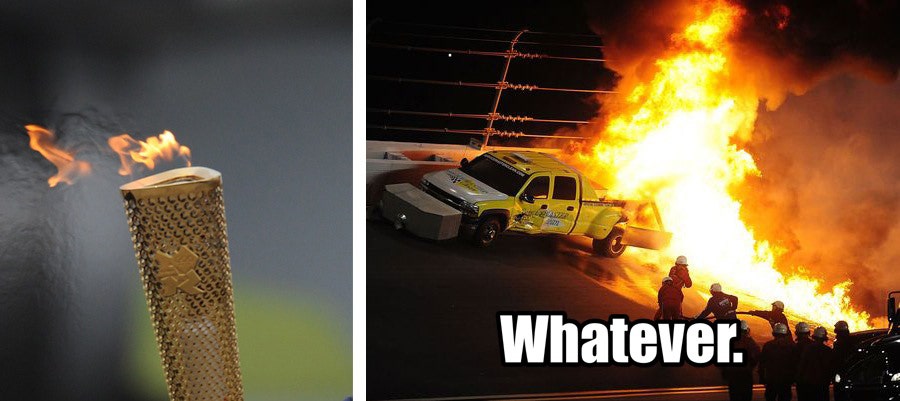 7. The U.S. bobsled team has NASCAR to thank for a lot of things, but they get to have all the fun.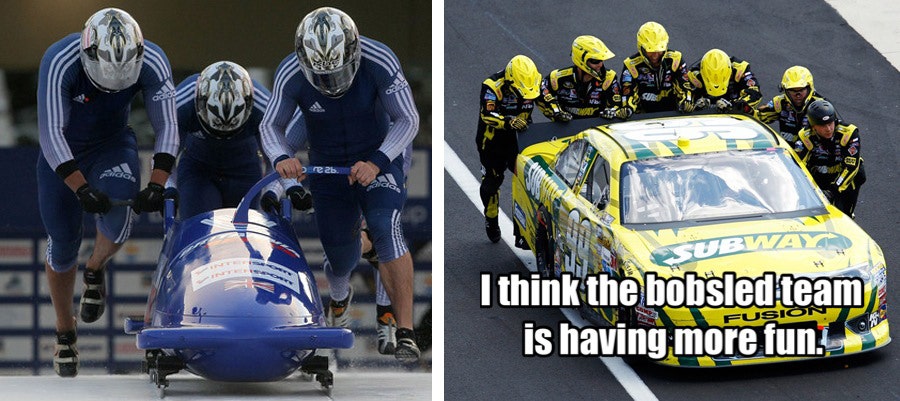 8. Celebrating with something gold happens in NASCAR too.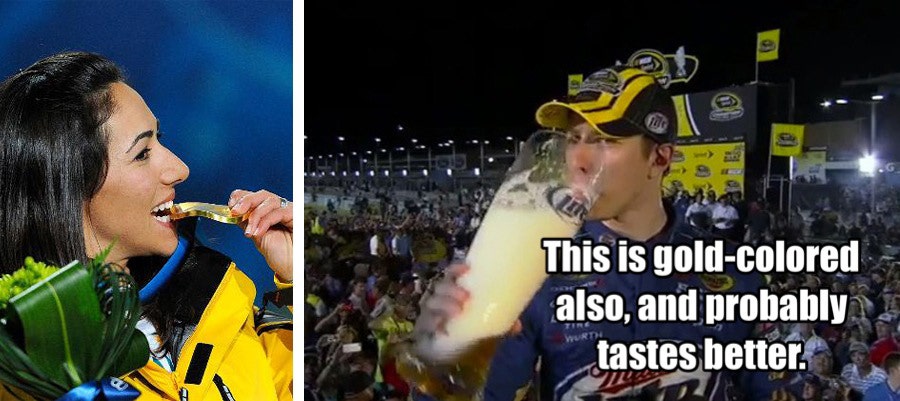 9. Having trouble getting ready for a huge event? Nothing like that has happened in NASCAR before…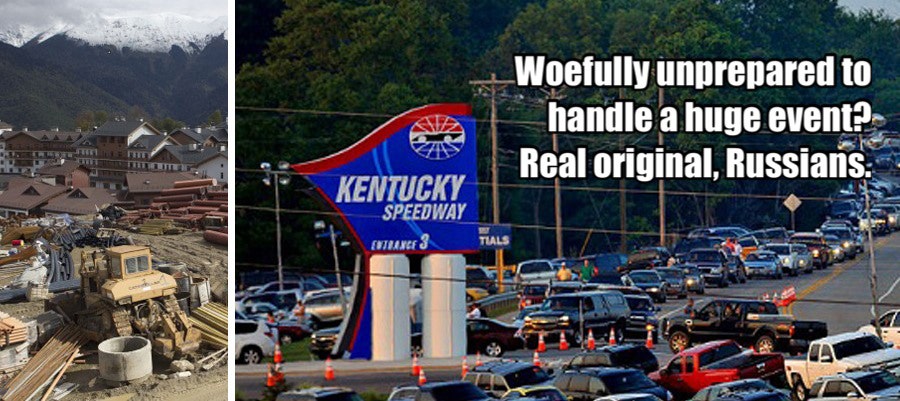 10. Is Junior Nation represented at the Olympics?