'Support Our Troops' Goodyear tires to make return at Charlotte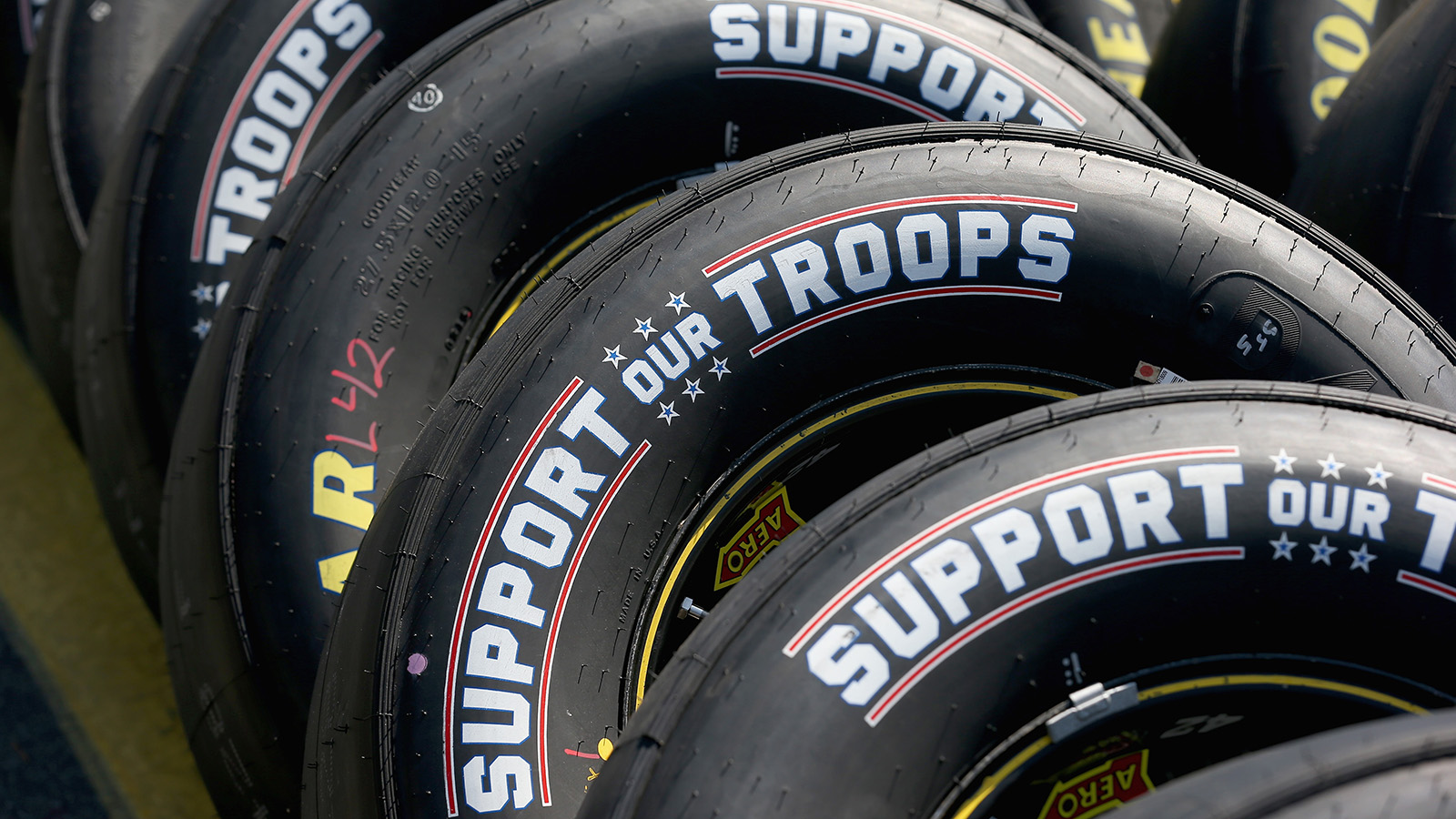 Officials from the Goodyear Tire and Rubber Co., NASCAR and NASCAR Sprint Cup Series driver Martin Truex Jr. were on hand as Goodyear launched its annual Goodyear Gives Back program that supports military and their families.
This marks the sixth year that Goodyear is replacing the Eagle trademark on their race tires with the "Support Our Troops" logo. Race fans can also get in on the action by visiting the www.goodyear.com/givesback to bid on unique race used items and experiences.
Mike Helton, president of NASCAR, commented to how important this program has become.
"We are proud to be involved in this at any level we can," he said. "The military certainly is no stranger to NASCAR and NASCAR is no stranger to the importance of our military, and to Memorial Day weekend. This helps bring our community together for a few weeks under the NASCAR and Goodyear banner. We are very proud of that, of our relationship with the military and the fans."
Fans can bid on items from the charity auction that includes autographed NASCAR memorabilia, VIP race experiences and rides on the Goodyear blimp; or to buy merchandise or just make a donation at www.Goodyear.com/GivesBack through July 6, 2015.