Bowyer on getting married: 'Just tell me where I need to be, let's have a damn good time'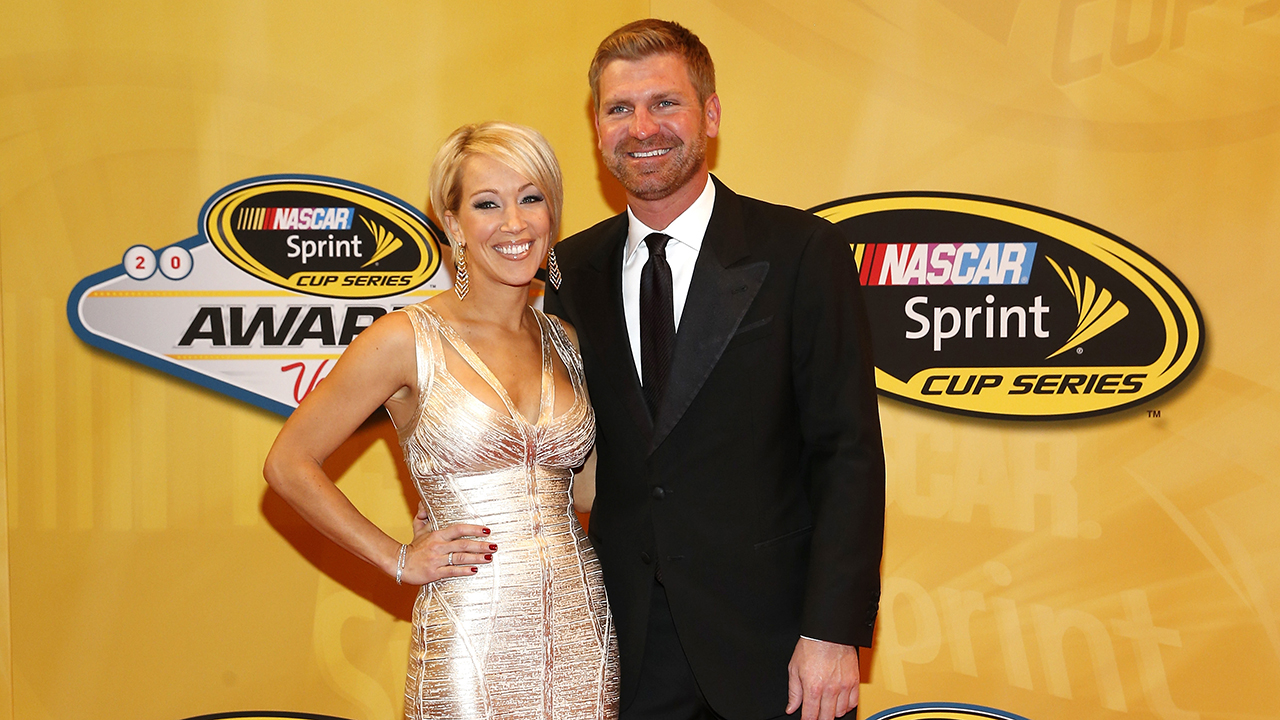 Editor's Note: What does Dale Earnhardt Jr. need to know about wedding planning now that he and longtime girlfriend Amy Reimann are engaged? Look back to this gem from last year and learn from Clint Bowyer's experience.
For NASCAR Sprint Cup driver Clint Bowyer, racing 6 inches away from three other cars at 200 miles per hour at Talladega Superspeedway doesn't scare him a bit.
But planning a wedding?
Well, that's downright terrifying.
Bowyer will wed longtime girlfriend Lorra Podsiadlo in April and while he's very much looking forward to being married, he said the wedding-planning process has him spun out on occasion.
Asked how the plans were going, Bowyer shook his head.
"God almighty, you always hear that they lose their mind at this level when it's time to plan the wedding and it's true," Bowyer said. "I don't even know this woman. You go home and you talk about flower arrangements, you talk about the food we're going to have.
"I just wanted a bar to hang out and have our family and friends and enjoy a wedding. I didn't know you had to plan all this stuff," Bowyer said. "Just tell me where I need to be, let's have a damn good time and let's get married."
Of course, Bowyer being Bowyer his comments were largely tongue-in-cheek, as the driver confirmed that he is indeed looking forward to his impending nuptials.
"It's actually fun to see the excitement on her face," Bowyer said of his blushing bride-to-be. "… I'm ready. She's a good one and she's put up with me for a long time, so I'm ready."