Racing wives, girlfriends hit the track for 50-yard 'High Heel Dash'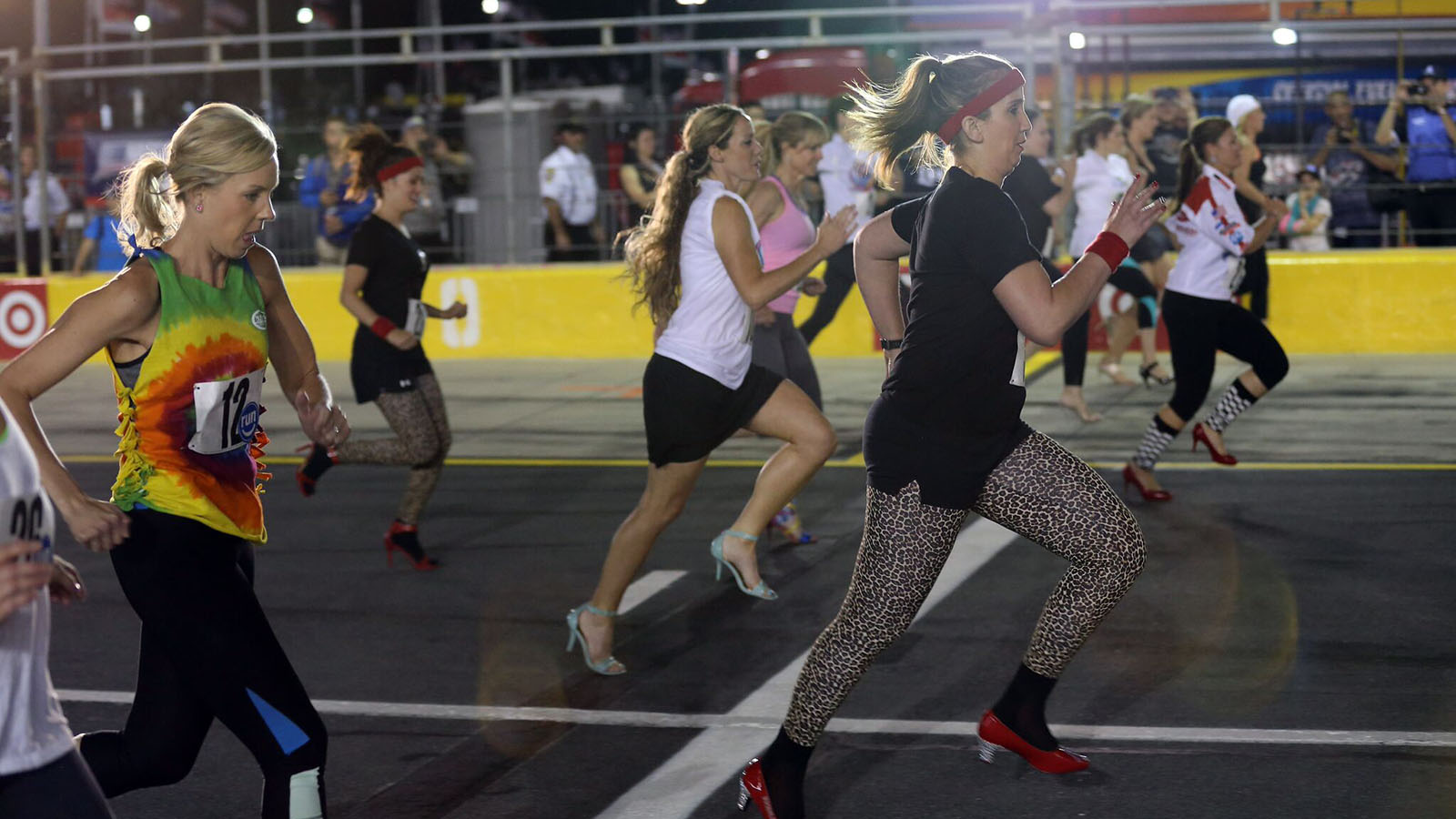 For the past five years, NASCAR wives have competed in an exhibition Bandolero race at Charlotte Motor Speedway as part of the Better Half Dash. However, not every one of the wives wants to climb behind the wheel of a car and go racing.
As a result, Motor Racing Outreach introduced the High Heel Dash Thursday night after Sprint Cup Series qualifying. The 15 wives and girlfriends took part in a 50-yard dash down pit road.
In the end, it was FOX Sports 1 NASCAR analyst Wendy Venturini dominating the competition to score the win and earn the tiara, trophy and donation check for $5,000.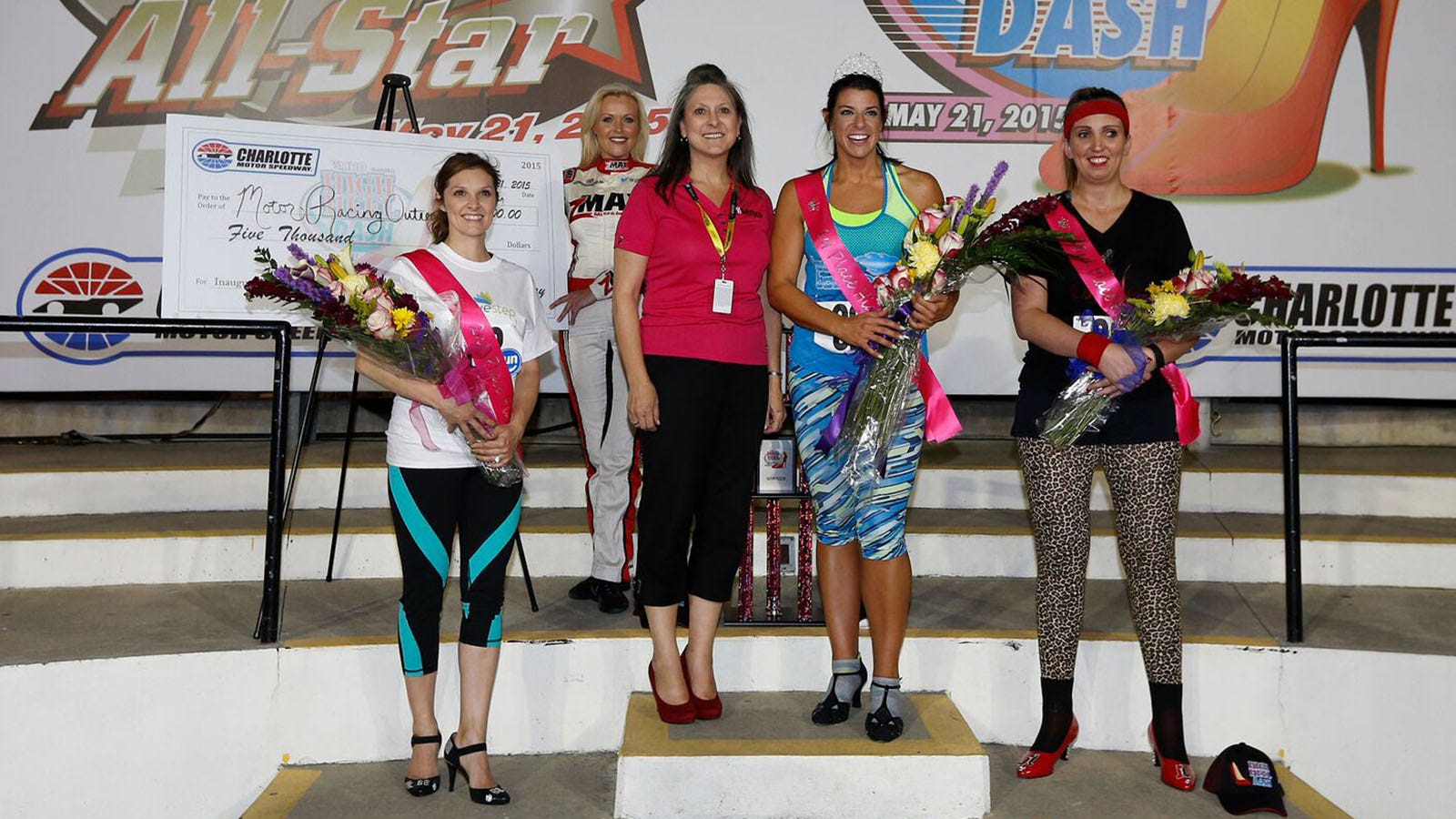 The wives and girlfriends designed their own high heels, which were limited to a three-inch heel. Each competitor's shoes were impounded, there was a runner's meeting and NASCAR officials were brought in to oversee the event.
Prior to the event, the competitors' shoes were on display on MRO's website with links to bid on the unique pieces. The person who raised the most money was given lane choice, with the rest of the order determined by a random drawl.
All money raised in the event will go to benefit MRO.