Biggest crashes and controversies at Texas Motor Speedway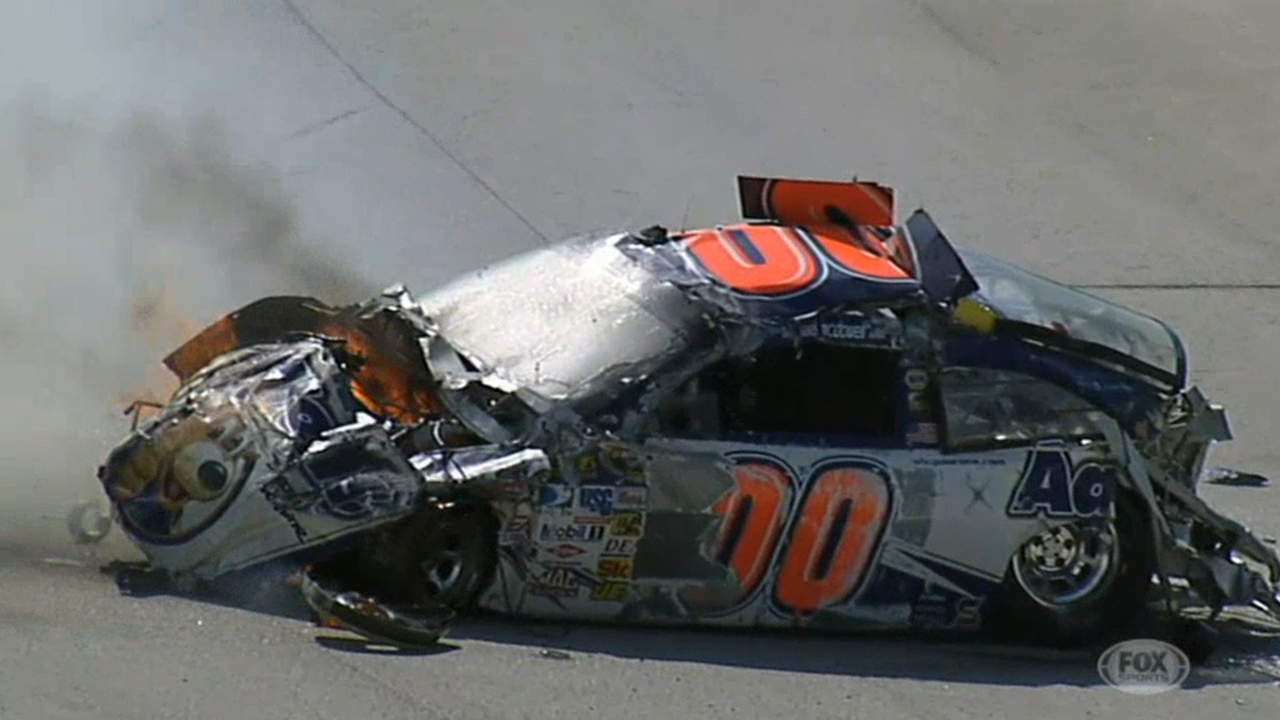 If it's really true that everything's bigger in Texas, it makes sense that Texas Motor Speedway would have some of the biggest crashes and controversies in motorsports.
And over the years, there have plenty of both at the fabulous 1.5-mile speedway. So on this Throwback Thursday, here are some of the most infamous moments from TMS.
On the first lap of the very first race here in 1997, the field wadded up in Turn 1 on Lap 1, with Darrell Waltrip, Dale Earnhardt, Kyle Petty and Todd Bodine among those who got crashed out.
Later, another multi-car crash ensnared Rusty Wallace, Jeff Gordon, Mike Skinner, Ernie Irvan and others.
In 1998, there was another huge wreck at the start of the race, this one on Lap 2.
The most dramatic crash of all came in 2008, when Michael McDowell had a horrifying rollover accident during qualifying. Fortunately, McDowell walked away unscathed.
Then in 2009, when Jimmie Johnson was running for his fourth consecutive NASCAR Sprint Cup Series championship, he got wrecked by Sam Hornish Jr. on Lap 3.
Then there was battle of the Jeffs — Gordon vs. Burton — a/k/a "When Smurfs Attack" in 2010.
Gordon was at it again just last year when he took offense to what he saw as Brad Keselowski's ill-advised attempt to pass him, wrecking him instead.
Oh, and don't forget the last time a Sprint Cup driver got parked (before Matt Kenseth this weekend) was in 2011 at Texas when Kyle Busch lost it (meaning his temper, not control of his ride) during the Truck Series race and intentinoally slammed into series championship contender Ron Hornaday Jr. — during a caution. Busch was parked by NASCAR for the rest of the weekend, sitting out both the then-Nationwide Series and Cup races.