Big Hoss TV is really, really big — and Guinness Book agrees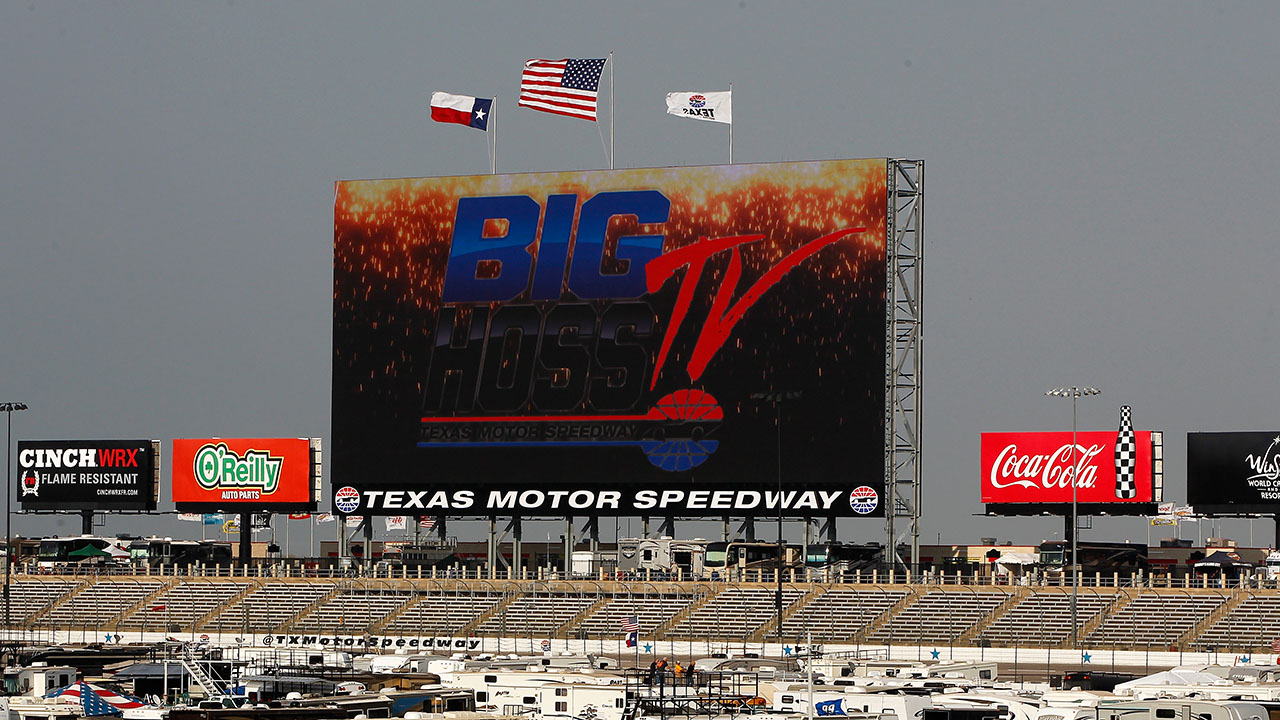 Texas Motor Speedway's Big Hoss TV is living up to its name.
Before Sunday's Duck Commander 500 Sprint Cup Series race at TMS, the Guinness Book of World Records will officially declare Big Hoss the world's largest, high-definition LED video board.
Big Hoss stands 218 feet wide by 94½ feet tall and features 20,633.64 square feet of high-definition display. The whole thing weighs more than 108 tons. Our own DW is impressed, along with many others.
BIG HOSS is just that, BIG, this is the coolest thing to be able to do, watch a race live and on TV at the same time! pic.twitter.com/0lyaUXTiZk

— Darrell Waltrip (@AllWaltrip) April 3, 2014
Big Hoss TV @TXMotorSpeedway wow. What a screen!!! pic.twitter.com/GPwlqciVMx

— Michael Reeves (@SoonerMike88) April 4, 2014
God blessed Texas with #NASCAR, great food and #BigHoss pic.twitter.com/crPgfvBLBt

— Matt Humphrey (@matthumphreycar) April 3, 2014
The Texas-sized television replaces the video board at Charlotte Motor Speedway as the world's biggest. For perspective, Big Hoss TV is 79% bigger than the video board at the Dallas Cowboys' AT&T Stadium.
Best of all? It's available for screenings of 'Smokey and the Bandit.'
Life is good!!! Smokey and the Bandit on the @BigHossTMS 👊 pic.twitter.com/8vzflabcH8

— Tony Gibson (@TonyOldman10) April 4, 2014