Best of NASCAR RaceDay video features: Richmond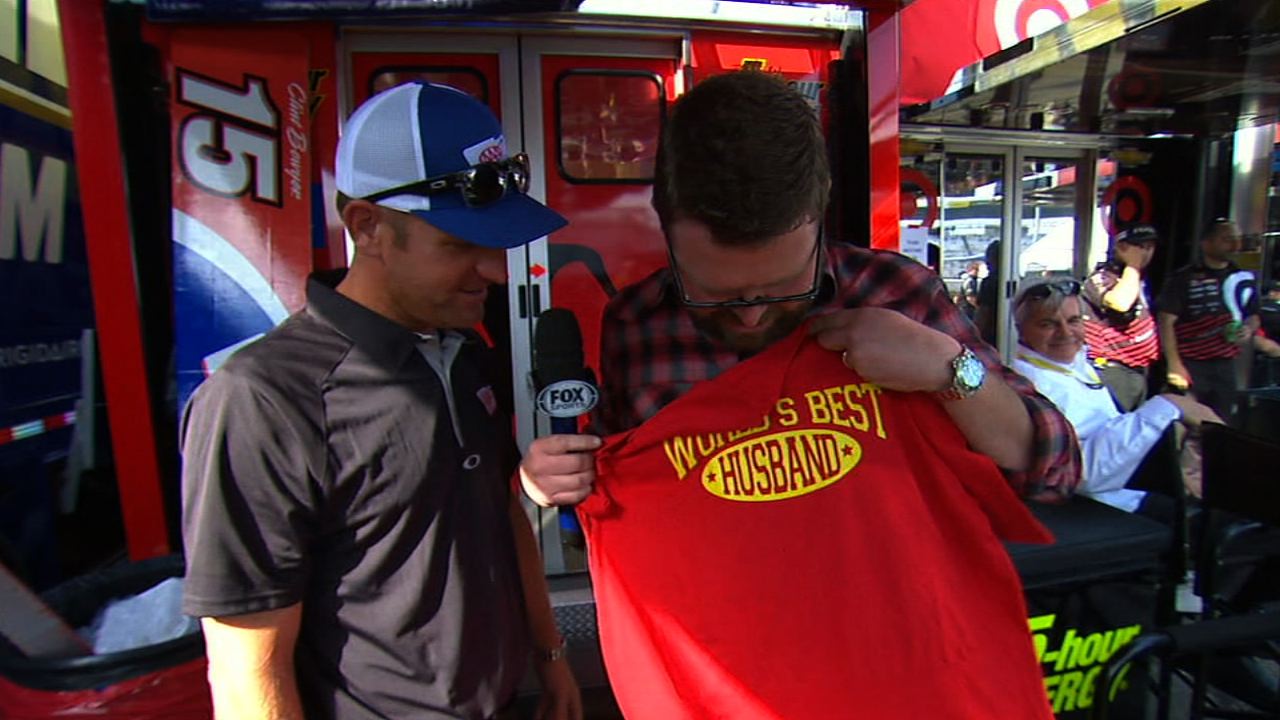 Here are our favorite videos from today's NASCAR RaceDay in Richmond.
Washington Redskins quarterback, Robert Griffin III gets to drive the pace car in Richmond … and take a lot of selfies with drivers.
Rutledge Wood gives newlywed, Clint Bowyer some wedding advice.
Michael Waltrip takes his always entertaining 'Grid Walk' before the race.