Will Power Cleared To Race In IndyCar Finale At Sonoma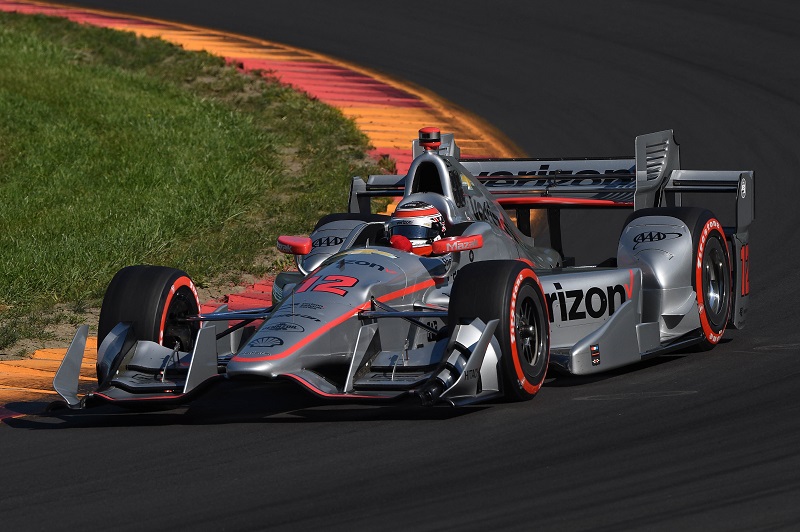 Will Power will compete for the IndyCar championship, as the league announced Tuesday that Power has been medically cleared to race in the season finale at Sonoma.
The IndyCar championship fight will be a fight after all, as Will Power has been cleared by IndyCar medical staff to resume racing activities following his crash at Sunday's Grand Prix at the Glen in New York.
Below is the official league statement on Power:
Verizon IndyCar Series driver Will Power has been cleared to resume driving by Dr. Geoffrey Billows, INDYCAR medical director, after the Team Penske driver successfully passed concussion testing protocol today.

Power was assessed today at the University of Miami (Fla.) Concussion Center under the supervision of Dr. Stephen Olvey, retired director of the Neuro-Critical Care Unit at Jackson Memorial Hospital in Miami who also served for 25 years as director of medical affairs with Championship Auto Racing Teams.

During his examination, Power passed both the Immediate Post-Concussion Assessment and Cognitive Testing (ImPACT) and Vestibular/Ocular-Motor Screening (VOMS) exams.

"Will is doing fine," Dr. Olvey said. "He flew down to the University of Miami Concussion Center early this morning and we conducted two sophisticated tests to determine if he'd suffered a concussion over the weekend, and he passed both of them with no issue whatsoever."

Power was involved in a racing incident on Lap 39 of Sunday's INDYCAR Grand Prix at The Glen presented by Hitachi, when his No. 12 Verizon Team Penske Chevrolet made contact with another car and veered into the barrier alongside the track.

Power trails championship leader Simon Pagenaud by 43 points with one race remaining in the season, the GoPro Grand Prix of Sonoma on Sept. 18.
Power's status for Sonoma had been in doubt over the last 48 hours after contact with Charlie Kimball forced him out of Sunday's race. He was still being medically evaluated even after the conclusion of the Grand Prix.
He didn't publicly comment on the incident until Monday, when he called Kimball "dangerous" although IndyCar Race Control took no action against Kimball for the contact.
It's good news for everyone involved that the 2014 Verizon IndyCar Series champion will be back on the grid at Sonoma. Obviously it's a positive for Power, who had already missed the season opener at St. Petersburg with an inner ear issue, but it's also a boost for the fans because it means that Simon Pagenaud will actually have competition for the 2016 title. Pagenaud and Power are the only two drivers left in contention.
However, the Watkins Glen crash and/or the St. Petersburg absence may wind up costing Power a championship. His 20th place finish on Sunday allowed Pagenaud to nearly double his points lead. And because Power didn't drive in Florida, the No. 12 Team Penske car's points were instead given to his replacement, Oriol Servia.
Power must now finish well and also keep Pagenaud out of the Top 5 at Sonoma if he wants to secure his second IndyCar championship in three years.
The GoPro Grand Prix of Sonoma takes place Sunday, Sept. 18 at Sonoma Raceway. The race will be broadcast on NBCSN.
More from Beyond the Flag
This article originally appeared on