Japanese team builds Prius-based GT race car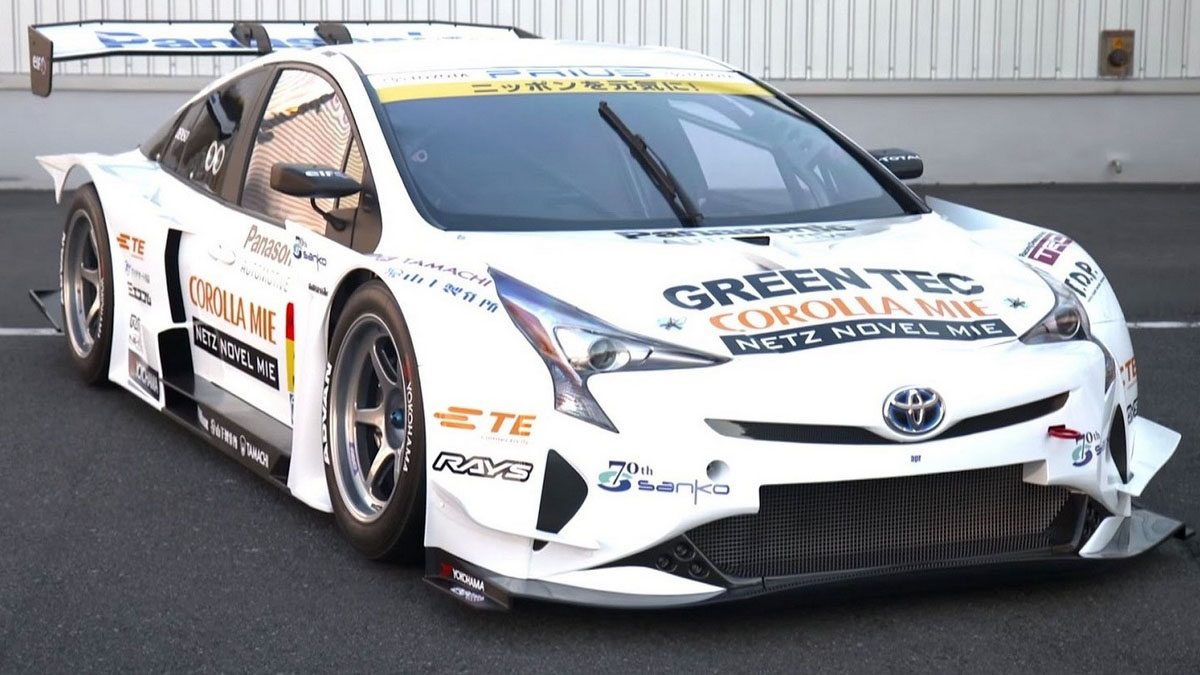 This Prius-based race car, unveiled at the Tokyo Auto Salon, has been built by APR Racing to compete in the GT300 class of Japan's Super GT Series in 2016. The series kicks off at the Okayama International Circuit from April 9-10.
The car is based loosely off of the fourth-generation Toyota Prius, but features various aerodynamic modifications on the outside such as a large rear wing. Under the hood there are even more modifications, with a front-mounted, naturally-aspirated 3.5-liter V6 engine replacing its regular 1.8-liter four-cylinder one, although a modified electric motor is still present.
Watch the machine be unveiled here:
Video by apr Racing