Top Five Races To Watch During The NASCAR Offseason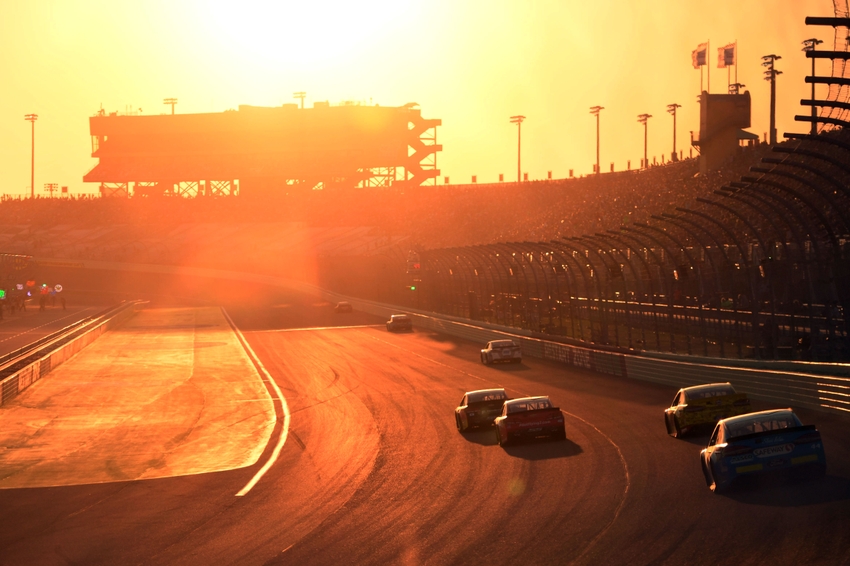 The sun has set on the 2016 NASCAR season, but here's some offseason racing action to keep you busy until the Daytona 500 in February.
Each year the end of NASCAR's racing season is met with mixed emotions. While the offseason break is welcomed by competitors and fans alike, it also means no on-track competition until Daytona in February. We know the teams will be busy working on cars for 2017 and trying to find that extra something to make them more competitive.
So what can we do as fans to get our racing fix? Sure there's classic races on YouTube and other outlets but it's just not the same. Here's a list of five offseason races that will keep you busy until the 2017 NASCAR season starts in Daytona.
Abu Dhabi Grand Prix – November 27
Formula One holds their season finale just one week after the checkered flag drops on the NASCAR season. While the constructor's championship was clinched by Mercedes many weeks ago the driver's championship is still very much in play. Nico Rosberg leads defending champion Lewis Hamilton by a mere 12 points headed into the finale.
Hamilton won the last three races but Rosberg finished second each time. If Rosberg finishes on the podium he'll automatically take home the championship. However, if Hamilton wins and Rosberg runs into some sort of trouble we could be looking at Lewis Hamilton taking home the crown for a third straight year.
Either way the Abu Dhabi Grand Prix is going to be a must see race to start the offseason.
Snowball Derby – December 4th
The Snowball Derby is one of the largest super late model races of the year. Late model drivers from all over the country make the trek to 5 Flags Speedway in Pensacola, Florida every December.
As in years past the 2016 Snowball Derby features some of NASCAR's top stars. They include Christopher Bell, Dakota Armstrong, William Byron and 2014 Snowball Derby champion John Hunter Nemechek just to name a few.
Some past champions of the Snowball Derby include Darrell Waltrip, Donnie Allison, Kyle Busch, Chase Elliott, and Erik Jones. In fact Erik Jones' performance in the Snowball Derby landed him a job with Kyle Busch Motorsports and kickstarted his NASCAR campaign. Who will win this year and change the course of their racing career?
Chili Bowl Nationals – January 9 – 14
The Chili Bowl is the most prestigious dirt track midget race in the country. The five day event takes place at the Tulsa Expo Center in Tulsa, Oklahoma. Last year 349 drivers entered in hopes of winning the Chili Bowl. Rico Abreu took home the crown and defeated numerous other NASCAR stars including Kyle Larson, Kasey Kahne, Alex Bowman, and Ricky Stenhouse Jr.
Past champions of the Chili Bowl include Tony Stewart, Bryan Clauson, Kevin Swindell, Sammy Swindell, and Dave Blaney. For NASCAR and dirt track fans alike this five-day event isn't going to be one you want to miss.
Race of Champions – January 21 – 22
Once a year drivers from different disciplines of racing come from around the world to compete against each other in the Race of Champions (ROC). This year's ROC takes place in Miami, Florida at Miami Marlins Park. Some drivers competing in the event include 2016 ROC winner Sebastian Vettel, Kurt Busch, Ryan Hunter-Reay, Indianapolis 500 winner Alexander Rossi, and many more.
The first day of competition will determine the winner of the 2017 ROC. The second day is team oriented and will determine who wins the ROC Nations Cup. For more information on the ROC including buying tickets head over to RaceOfChampions.com.
SpeedFest 2017 – January 27 – 29
SpeedFest takes place each year at Crisp Motorsports Park, home of the 3/8 mile Watermelon Capital Speedway, in Cordele, GA. While it doesn't hold the prestige of the Snowball Derby, SpeedFest is another great late model race that draws plenty of star power.
The first night is just a practice night for both the JEGS All-Star Tour and the ARCA Super Series. Practice will continue on day two along with qualifying for both Sunday races. Race day for both series is on Sunday and with the JEGS All-Star Tour running a 125 lap race and the ARCA Super Series in a 200 lap feature.
John Hunter Nemechek (JEGS AST) and Bubba Pollard (ARCA SS) are the defending champions of SpeedFest. Who can dethrone them in 2017?
What races are you interested in during the NASCAR offseason?
More from Beyond the Flag
This article originally appeared on