Team Penske Extends Menards Sponsorship Deal Into 2017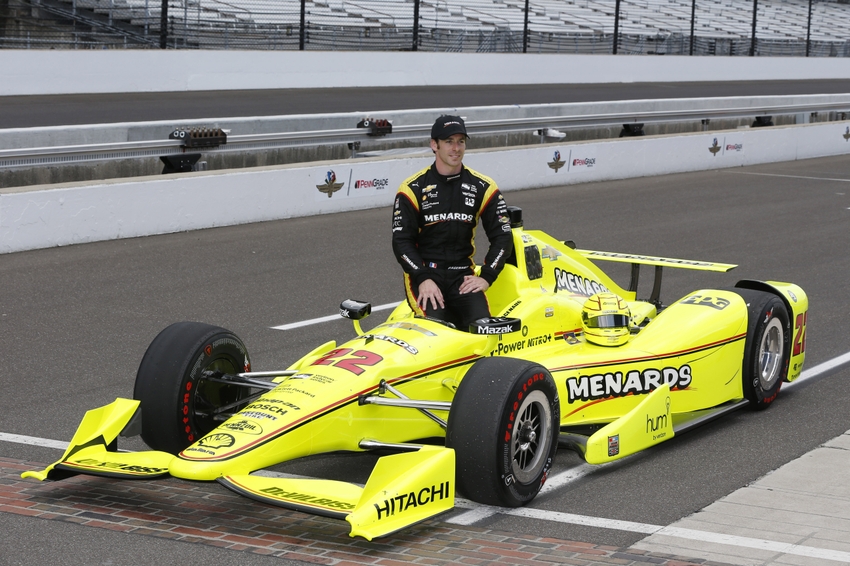 Menards will continue to be the primary sponsor of Simon Pagenaud's No. 22 Team Penske Chevrolet for ten races of the 2017 IndyCar season, thanks to a new extension announced Saturday.
Easily identifiable from anywhere on the circuit, the bright yellow No. 22 Menards Team Penske Chevrolet will return for the 2017 IndyCar season.
Team owner Roger Penske and Menards boss John Menard announced a sponsorship extension on Saturday that will keep Menards as the primary sponsor for ten of the sixteen races in the 2017 campaign, including the 101th running of the Indianapolis 500.
Penske and Menards began their partnership this season, with the latter initially serving as the primary sponsor of Pagenaud's car for three races. Ultimately, the unmissable Menards car ran in five total races this season as Pagenaud charged toward what seems to be his first IndyCar championship.
"Partnering with Menards with our Verizon IndyCar Series program just makes sense," said Penske in confirming the sponsorship extension. "Menards is a great example of a partner that is completely engaged with our program at Team Penske.
"They not only make the most of our partnership by building brand awareness, [but] Menards also helps market and promote the series, as well as our other team partners."
"Menards is an institution in the Midwest and it's an honor to represent them," Pagenaud said in response to the announcement.
In addition to the sponsorship announcement for Pagenaud, Penske discussed a number of other matters concerning the future of his powerhouse team. He stated that Team Penske will definitely run at least three cars next season, but avoided confirming whether or not Juan Pablo Montoya – whose future in the sport has been questioned this year – will be back in 2017.
"We haven't made that decision yet," Penske explained. "We're in discussions with [Montoya], obviously we have to look at the sponsorship available…Like the 22 car today, we signed him for a full season. I think in the next 30 to 60 days we'll have an announcement on what our final lineup will be."
Penske additionally covered the matter of IndyCar adopting universal aerokits for all teams beginning in the 2018 season.
"It seems that the aerokits haven't done what they were expected to," he said. "It's really created somewhat of a disadvantage or an advantage for one team or another. I think the fact that it's really putting cost at the manufacturers' level…They stepped back and said, let's have a common aero, that's probably a pretty good idea."
One thing is definite: Penske will soon be celebrating his second IndyCar championship in three years, as both contending drivers – Pagenaud and Will Power – are from his stable. The IndyCar title will be decided Sunday in the season-ending 2016 GoPro Grand Prix of Sonoma.
The 2016 GoPro Grand Prix of Sonoma takes place Sunday, Sept. 18 at 3:30 p.m. PT/6:30 p.m. ET from Sonoma Raceway. The race will be televised on NBCSN.
More from Beyond the Flag
This article originally appeared on