Should F1 Consider Postponing Races for Rain?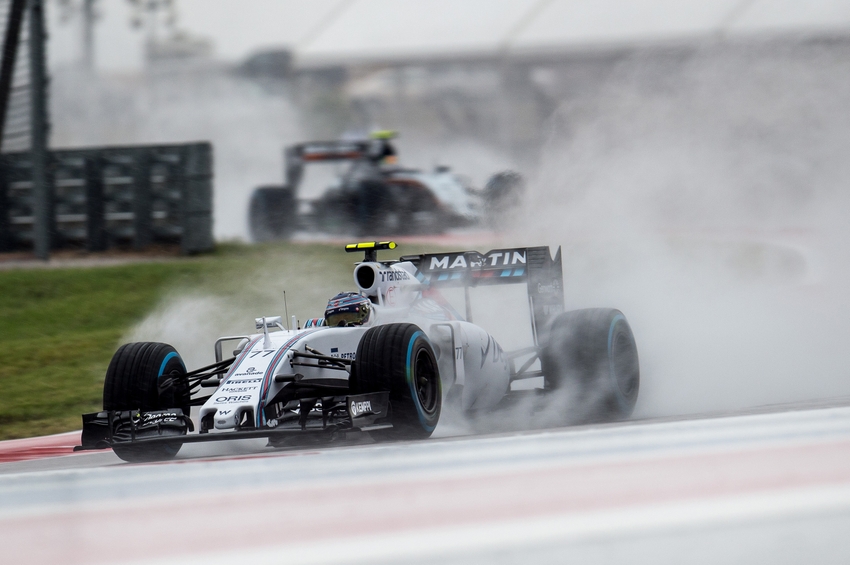 After the stop-and-go affair that was the 2016 Brazilian Grand Prix, should Formula One consider delaying races until the track dries and the rain is gone?
If you tuned in to see some exciting Formula One racing from Nov. 13's Brazilian Grand Prix, you got what you were looking for. However, it may have taken a bit longer than you expected. Persistent rain led to multiple race stoppages, thanks in part to many drivers losing control on the super soaked track.
But what if there was a way to race without the near untenable conditions for drivers?
Current Formula One rules state that once an event begins, it must be completed within a four-hour window, regardless of how many laps are run. If the event does not reach 75 percent completion, then only half points are awarded.
The rule exists to prevent obscenely long stoppages in the event and to hold to the tight timeline that F1 needs with races around the globe. Despite this, fans can be left behind by the policy, not getting their money's worth in the shortened or hampered races they may attend.
More from Beyond the Flag
Many other racing series have instituted policies where a race must reach past half distance in order to be considered official. NASCAR and IndyCar have imposed this rule to success for the fans, and have furthered this policy by promising to always try to finish the entire race.
F1 could take a page from their book by promising to get at least half the race completed. But could they go one step further?
In the rest of the racing world series officials are unafraid of delaying a race by a day due to weather problems. Regardless of if you're racing on a road course or oval, there is a point where there is too much rain to race in.
Many believed Formula One reached that point on Sunday at Interlagos as evidenced by the press from the race afterward:
Judging from the reaction above it became clear that the precipitation at the Brazilian Grand Prix had a negative impact on the race, as the Pirelli super wet tires proved mostly ineffective against the water.
While delaying the Brazilian Grand Prix a day would have tightened the schedule to move all the required equipment to this weekend's Formula One finale in Abu Dhabi, it would also have assured a competitive and exciting penultimate race.
What do you think? Should the FIA have delayed the Brazilian Grand Prix by a day? Should they be willing to delay races further in the future like NASCAR or IndyCar?
This article originally appeared on