Sebastien Bourdais Confirms Return To Dale Coyne Racing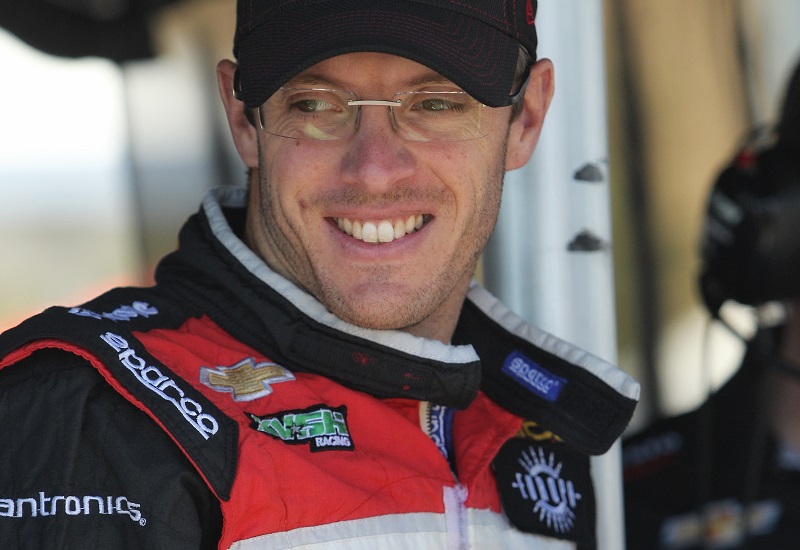 Sebastien Bourdais has confirmed that he is exiting KVSH Racing to return to Dale Coyne Racing. The four-time Champ Car titleholder made the move Wednesday.
Sebastien Bourdais is headed back to his former IndyCar team, as the Frenchman confirmed on Wednesday morning that he has left KVSH Racing and will drive for Dale Coyne Racing in 2017.
As late as mid-August, Bourdais and KVSH were hopeful of continuing together. But Bourdais was subsequently linked to Coyne, and the rumors were unofficially confirmed when Andretti Autosport engineer Craig Hampson left that team to accept a spot on Bourdais' crew at DCR.
But Wednesday Bourdais and Coyne officially announced the hire, giving DCR a heavyweight driver as it continues to try and claw its way up the IndyCar ranks.
"There are a lot of factors that come into the decision," Bourdais said on a conference call. "There were a lot of discussions about how we could make this a great opportunity for everybody. I think, thanks to Dale's efforts, commitment to the series, to IndyCar, it's definitely a great window for us to achieve something really interesting.
More from Beyond the Flag
"Obviously the key was to be able to reinforce the engineering department which was already in place. They had some really good results this year with Conor [Daly] as a rookie. That was one thing.
"But for me to be able to continue with Olivier [Boisson], my engineer from KVSH, and to bring a guy of the caliber of Craig in the system, was definitely the key. Super-exciting factor, to try and be confident that we could be really competitive and build a strong organization, engineering-driven.
"Dale's commitment is a testament to what he wants to achieve. I couldn't be any happier, thanks to his efforts and all the personal investment and all that, that we could be able to do that. I'm really, really excited about it."
Sebastien Bourdais drove a single season partial schedule for Coyne five years ago, with four Top 10 results across nine races – all of them in sixth place.
He finished 14th in the 2016 season with one victory that came in the first half of the 2016 Dual in Detroit. That was his worst overall finish since he began as a full-time IndyCar driver in 2013.
Asked if he believes he's capable of raising Coyne's status as the league's perennial underdog, he responded, "To be honest with you, I don't really look at it that way. Between the Penskes, Ganassis, and Andrettis, the level is rising everywhere. The competition is getting really fierce. You need all the tools to be able to, as a driver, achieve what you want to do, which is running at the front and winning races.
"As far as I'm concerned, I didn't really see any kind of better opportunity than being reunited with Dale," he continued. "It might have been a little bit different – the way I would have looked at it – had we not been able to gather the kind of engineering strength that, thanks to Dale, we've been able to. Not taking anything away from where the team is at right now, but that was definitely one of the key elements for me to believe in what we were trying to build there.
"I really believe that Dale's bringing a lot to the table, and the consistency at least for sure at KVSH that we lacked during the two winters I've been part of the organization. I can only trust Dale that we'll have everything we need to move forward.
"Does it mean we're a top team? Of course not. We'll still be building the team and trying to evaluate where the strengths and weaknesses of the team are. I don't really want to put any definite statement out there.
"I trust all the people that are involved to give their very best, and I will do the same. I'm very confident we can do something really interesting. Hopefully by the time we come to drawing conclusions, then we'll be feeling pretty proud of what we've achieved."
Having Sebastien Bourdais on the roster is valuable consistency for DCR. Before Conor Daly this season, no DCR driver had run a full campaign since the late Justin Wilson in 2014.
It's also been that long since DCR has had a victory; Carlos Huertas won the first half of the now-defunct Houston doubleheader that year.
The team needs a steady driver and one who can win races; Bourdais is both of those things. While he hasn't contended for an IndyCar championship yet, he's got four Champ Car titles that are nothing to sneeze at.
Coyne stopped short on Wednesday of saying that Daly will return as Bourdais' teammate next year, but given the promise he showed – leading laps at a number of races – the pairing could be incredible to watch. Daly can learn from Bourdais and Bourdais could be the spark that lights a fire under the DCR team.
All in all, Sebastien Bourdais going to Dale Coyne Racing is a win-win for both parties, though it does put a question mark over who will drive the No. 11 KVSH Racing Chevrolet in 2017.
Bourdais is the second major driver to announce his future this week; Tony Kanaan confirmed Tuesday that he will return to Chip Ganassi Racing next season.
This article originally appeared on