Oriol Servia signs with Rahal Letterman Lanigan Racing for 2017 Indy 500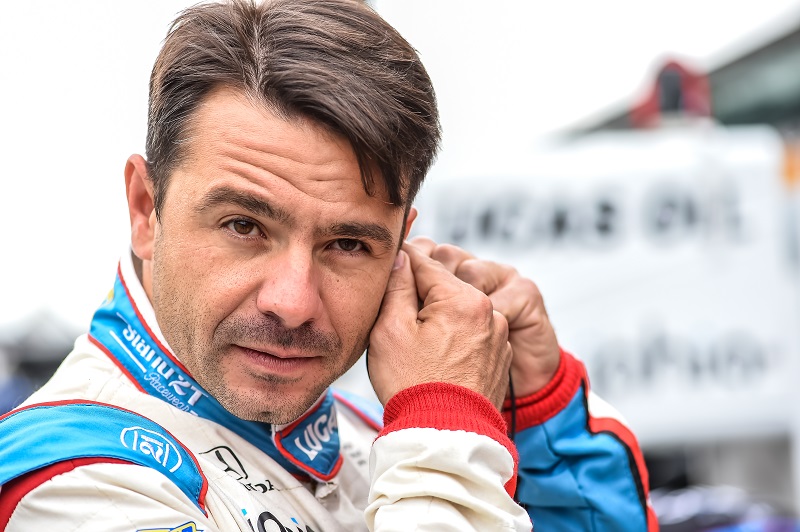 IndyCar veteran Oriol Servia signed this week with Rahal Letterman Lanigan Racing for the 2017 Indianapolis 500, and potentially more.
Oriol Servia will be back in the Verizon IndyCar Series in 2017. Rahal Letterman Lanigan Racing announced Tuesday that it had signed the veteran driver as a second entry in May's 101st running of the Indianapolis 500, and per a report from Racer hopes to enlist him for other races in the next IndyCar season if the situation permits.
The move comes as little surprise as RLL have been targeting Servia since November with the purpose of using his experience and the additional data to improve those of the team's primary driver Graham Rahal.
Rahal has been a championship contender in 2015 and 2016, but has yet to finish within the Top 3 in the IndyCar title fight. The 42-year-old Servia, who has a pre-existing relationship with RLL that goes back to 2009, is the obvious choice for a teammate to help get Rahal over that final hurdle in his career.
"Both the team and myself are only doing this because we feel we can contend for the win together," Servia said in Tuesday's announcement. "Since Day 1 in 2009, working with Graham as a teammate has been great. And now at Rahal Letterman Lanigan Racing, it just feels like a family.
"The team has been the best Honda entry the past two years and the objective would be to continue to make the team even better in order to fight the multi-car teams at Indy and also hopefully for the entire season," he continued. "We feel that together we can do that. We plan to go for the win at the Indy 500 and at as many other races as we can."
It's fitting considering the name Oriol Servia has recently become synonymous with being the helping hand to drivers and teams in need. Servia drove Justin Wilson's Andretti Autosport car in the 2015 season finale at Sonoma following Wilson's death, and this year piloted the Team Penske entry that normally belongs to Will Power when Power was physically unable to compete in the Firestone Grand Prix of St. Petersburg.
That his deal is centered around the Indianapolis 500 makes perfect sense not only because many extra cars take the grid for the season's biggest race, but because Servia has a strong Indy 500 resume that includes finishing fourth in 2012. This year he was 12th in an additional entry for Schmidt Peterson Motorsports, a smaller team just like RLL.
For IndyCar fans the question will be exactly how big Oriol Servia's role winds up being, and not just in the number of races he contests. Rahal Letterman Lanigan Racing hasn't run more than one car outside of Indy since 2013. It's hoping to benefit from expanding to two cars, however briefly, but hoping and actually executing are two different things.
And will Servia have his chances to shine or will he and his car solely exist to serve the No. 15 of Graham Rahal? Servia may not be an elite driver but he can still post Top 5 results on occasion and it would seem unfair if he winds up doing nothing but carrying Rahal's water.
Oriol Servia's signing isn't the only indication that Rahal Letterman Lanigan Racing is pushing hard to improve in the 2017 IndyCar season. Also this week, the team lured Tom German away from Andretti; German was part of the crew that helped Alexander Rossi win the Indianapolis 500.
Do you think these new hires will improve Rahal Letterman Lanigan in the 2017 IndyCar season?
This article originally appeared on