Simoncelli remembered by 3,656 motorcyclists at Brno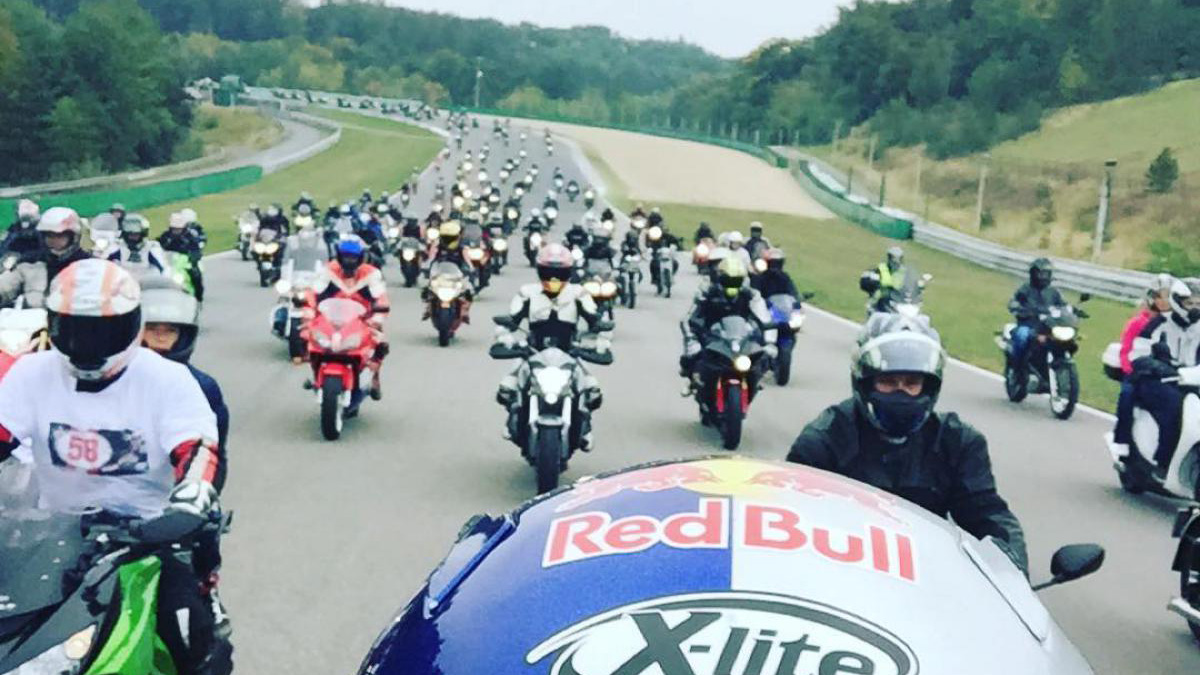 A total of 3,656 motorcycles took part in a group ride at the Brno Circuit to commemorate Marco Simoncelli.
The Italian MotoGP rider passed away four years ago on Oct. 23rd. Despite the bleak weather, riders nearly equaled last year's record number of motorcycles on the track at the same time. Track enthusiasts will have a chance to break the magic number of 3,795 next year.
The column of 3,656 motorcycles was headed by numerous celebrities from the world of motorcycle sport – current world championship riders Karel Abraham and Karel Hanika, winner of the legendary race on the Isle of Man Kamil Holán, Czechoslovak motorcycle legend Peter Baláž, stunt rider Martin Krátký and others. Just getting the motorcycles on the track took about 45 minutes, which was how long the column rode in waves.
"The entire motorcycle community deserves tremendous thanks for this event. It's unbelievable that, regardless of the weather, nearly 4,000 people on bikes get together, some of them coming hundreds of kilometers, just to pay tribute to one of their own," said executive director of Automotodrom Brno Ivana Ulmanová.
She added that she also appreciates the fact that such commemorative events have also been held for other lost motorcycle legends. Since 2014 there has been a commemorative ride for Shoya Tomizawa, a Japanese rider who died during a race in Misano, Italy.