Corner named after Justin Wilson at Snetterton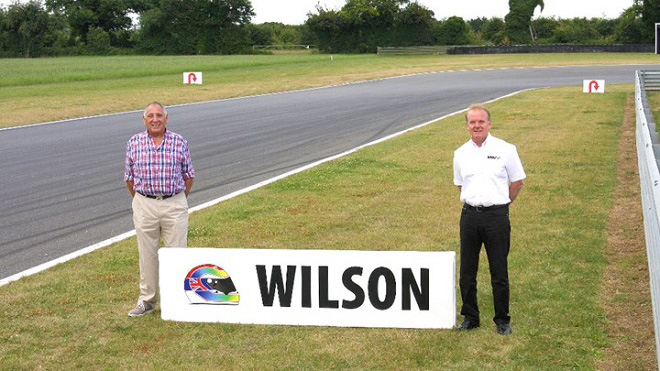 The late Justin Wilson has been honored with a corner bearing his name at the Snetterton road course in England. The Briton's father Keith Wilson, and former manager (and Snetterton circuit chief executive) Jonathan Palmer unveiled the signage bearing his name in a ceremony on Monday.
The timing of the introduction of Wilson Corner, which replaces the former Montreal Corner, has been made ahead of this weekend's Dunlop MSA British Touring Car Championship event at Snetterton which falls on July 31, which would have been Wilson's 38th birthday.
"We cannot thank Jonathan and [circuit general manager] Lisa Davis enough for all their support for Justin and our whole family stretching right back as far as the inaugural Formula Palmer Audi race in 1998," Keith Wilson said. "They have played a huge part in all of our lives and as Stefan says Justin would be so honored to have this corner named after him. Snetterton is a great circuit steeped in history and after having new life injected into it by Jonathan its life should extend for further generations allowing Justin's corner to rekindle his association with Snetterton and Jonathan."
Palmer added: "Justin Wilson, the champion of my inaugural Formula Palmer Audi championship, thoroughly deserved the support which that success brought him, and it was enormously satisfying to watch him make the best possible use of every opportunity he had through to F1 and IndyCar racing. But not only was Justin an outstanding racing driver, he was also the epitome of a true sportsman, earning universal respect and admiration. He leaves a lasting legacy that we will cherish and perpetuate, with the naming of Wilson corner at Snetterton an important part of that."
This weekend's Verizon IndyCar Series race at Mid-Ohio also marks the anniversary of the final podium for Wilson, who died on Aug. 24 after being struck by debris at the Pocono IndyCar event.