Hold On, Jenson Button To Red Bull Global Rallycross Might Be Serious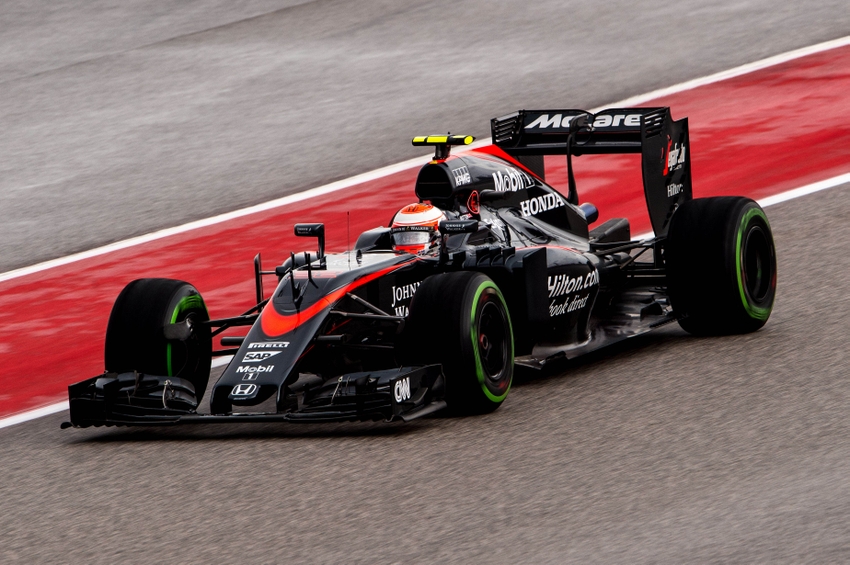 We'd love to see Jenson Button head to Red Bull Global Rallycross, and the Formula One star is considering GRC as one of his options for 2017.
In September, we suggested that Formula One driver Jenson Button should consider a move to Red Bull Global Rallycross as he takes a year off from McLaren. But that may not be as crazy as we thought, with Button saying GRC is one of two appealing options.
"I might do some rallycross in America and do some testing in something else in rallycross," Button told Autosport in an interview published this week, going so far as to say he will "definitely" take part in a full rallycross season at some point but not in 2017.
It doesn't matter how many races he'd be participating in, more that the groundwork for him to mount a GRC campaign is now here.
McLaren is a Honda team, and Honda moved into Red Bull Global Rallycross this season as the league's newest manufacturer.
More from Beyond the Flag
It backs the Olsbergs MSE team of Joni Wiman and Sebastian Eriksson, which is in real need of a jump start after a disappointing 2016 campaign. Once the dominant organization in GRC, Olsbergs has struggled since Wiman won the 2014 title.
They have fallen behind the Volkswagens of Andretti Autosport and Ford Fiestas of Chip Ganassi Racing, with Wiman and Eriksson coming sixth and seventh in the 2016 championship standings respectively. Their best finish came at Red Bull GRC Seattle, where Eriksson and Wiman finished second and third to Tanner Foust.
That's a far cry from the company that won every Red Bull Global Rallycross title from 2011 to 2014.
Button seems keen on the future of rallycross overall, calling it "a massively growing sport" and citing the departures of Audi and Volkswagen from the World Endurance Championship as parts for potential future growth.
Honda, however, doesn't have a program in the World Rallycross Championship so if Button were to stick with his manufacturer he'd have to sign up with Olsbergs.
Button hasn't seriously zeroed in on any deals yet, telling Autosport he'd also like to drive in the Super GT Championship in Japan and ruling out participation in next year's 2014 Hours of Le Mans. And he still has one more Formula One race to contest – Nov. 27's Abu Dhabi Grand Prix.
But if he were to drive even two rounds of Red Bull Global Rallycross next year, which would be feasible given that GRC has such a limited schedule – racing for less than five months with just one event a month in August, September and October – it would be a win-win situation. Button has a rallycross pedigree and could boost both a struggling team and a league in need of more big stars while he'd get the chance to do something completely different from Formula One.
The idea of Jenson Button in Red Bull Global Rallycross might have seemed crazy at first, but it's really not when you factor in the manufacturer connection and how the limited schedule would seem to fit with Button's idea of less obligations. The only hangup is if he'd want to head overseas and how long he'd want to be there. Let's hope he stops by GRC in 2017.
Would you like to see Jenson Button racing in Red Bull Global Rallycross?
This article originally appeared on