Formula 1 team may have broken record with 1.7-second pit stop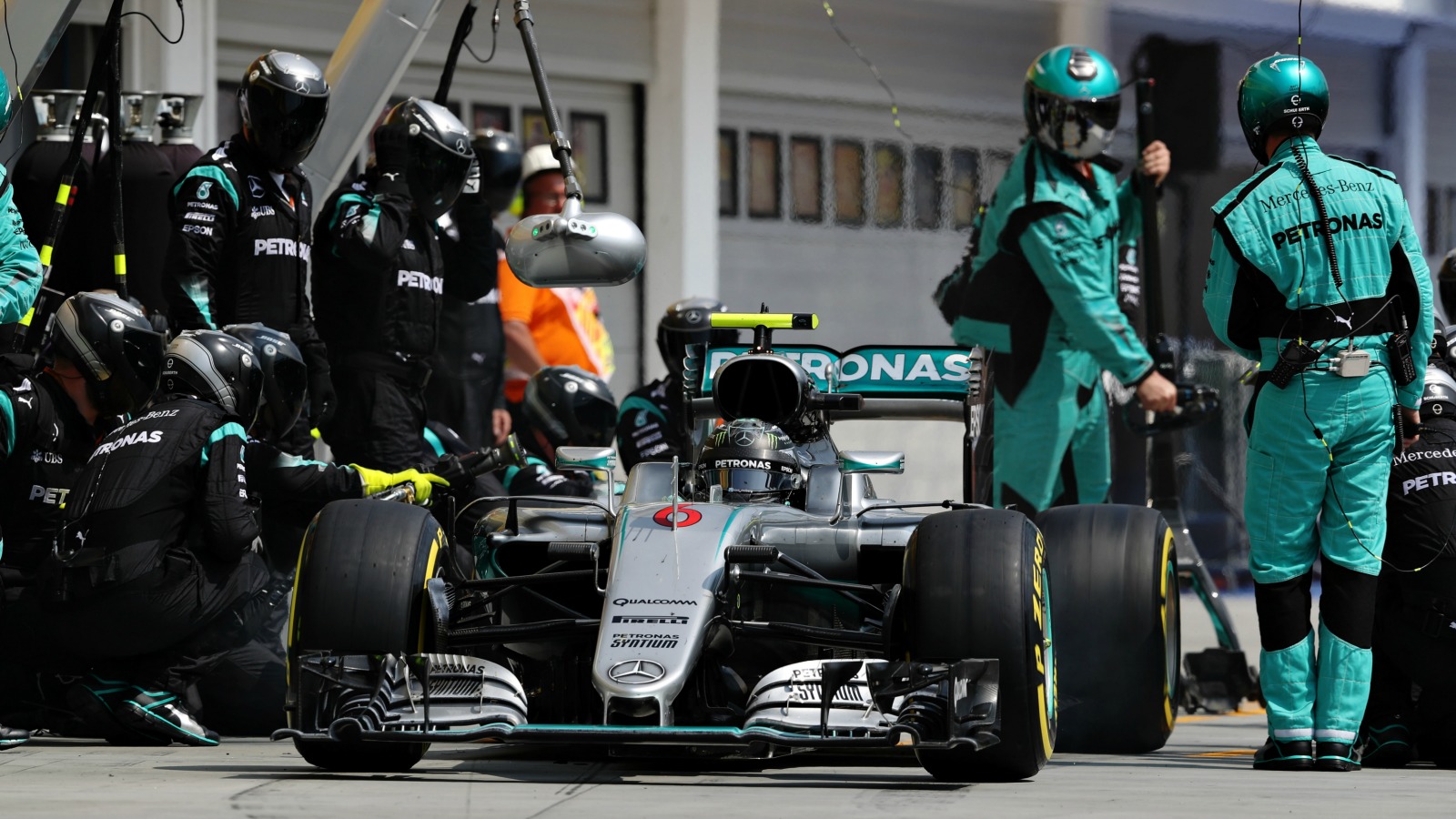 Mercedes took their second consecutive DHL Fastest Pit Stop Award Sunday at the Hungarian Grand Prix with a near-perfect 2.15 second service for Nico Rosberg.
According to Mercedes data, however, the stop may have been even quicker than the official time. German site Auto Motor Und Sport reports that Mercedes clocked the stop at 1.73 seconds, which would break the record of 1.92 seconds – which was set in 2013 by Red Bull and matched by Williams earlier this year. Mercedes is likely measuring the stop using different points than DHL, making the stop an unofficial record.