DeltaWing GT concept revealed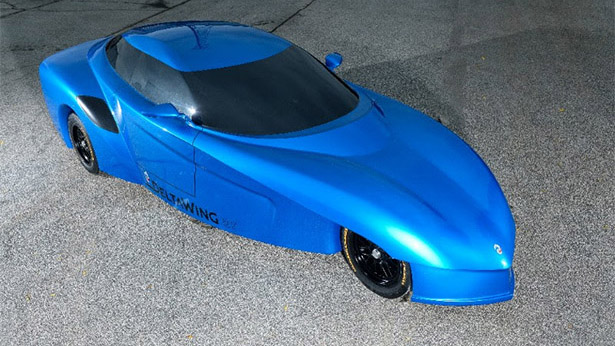 DeltaWing Technology Group has unveiled the full-size concept of the DeltaWing GT production car, ahead of this weekend's TUDOR United SportsCar Championship season-ending Petit Le Mans.
The car, which has been designed and built with the same philosophy as the DeltaWing Prototype, offers a representation of what a street-legal car could look like.
It is on display this weekend at Road Atlanta, alongside a DeltaWing GT race car concept chassis, which is targeted to begin on-track testing later this year.
Development of the Panoz DeltaWing GT concept car and DeltaWing GT race car began after the company received results of an independent engineering analysis earlier this year.
According to the company release, lessons have been taken from the DeltaWing prototype, which features half the weight, horsepower and fuel consumption of a traditional prototype race car.
Race plans for the DeltaWing GT race car have not been announced, but it's understood Panoz has been in discussions for its possible inclusion in IMSA competition, for as early as next year.