Cool Car of the Day: 1941 Packard One-Twenty Woody Station Wagon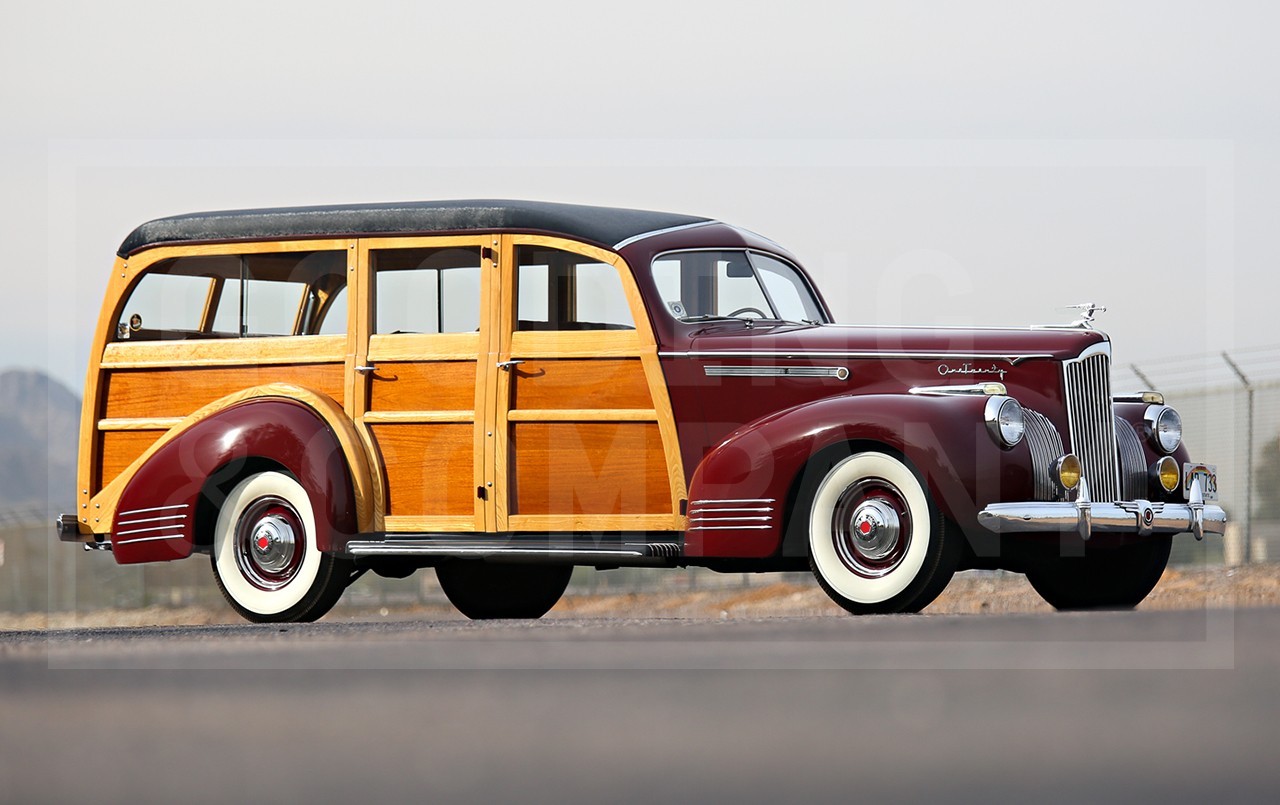 Long before sport utility vehicles, crossovers or minivans, many families traveled in station wagons – big cars with long rooflines and loads of room for passengers and luggage.
And in the first half of the 20th century, station wagons frequently were built with first wooden bodies and then wooden trim. Today's Cool Car of the Day is a 1941 Packard One-Twenty Woody Station Wagon from the golden era of Woody Wagons.
Founded in 1899, Packard was at one time a premier luxury U.S automaker, rivaling Cadillac and Lincoln. In 1903, Packard opened a 3.5 million square foot manufacturing plant that stretched over 40 acres on East Grand Boulevard in Detroit. At the time it was the most advanced and sophisticated manufacturing plant in the world.
During its heyday, Packard's slogan was, "Ask the man who owns one." Sadly, a series of product and management mistakes in the 1950s proved fatal, with the company producing its final cars in 1958.
At any rate, on the block at this week's Gooding & Co. auction in Arizona, here's the catalog description of this beautiful Packard Woody:
"Launched in 1935, the Packard One-Twenty model line was the American luxury car manufacturer's entry into the competitive mid-priced market. At its height, the line offered a variety of sedans, coupes, convertibles, as well as two station wagons. The model is generally credited for bolstering Packard's sales during the Great Depression, with 175,027 units produced over its seven-year production run.
"This stunning 1941 One-Twenty Woody Station Wagon is one of a very limited number of eight-cylinder examples remaining. Number 56 of just 58 built, this Packard spent many years stored in a barn before being discovered in 2004 by the consignor, its third owner. This Woody then received a complete frame-of restoration with attention to the minutest of details, including all new woodwork, dash, and seating in factory-correct style, with NOS parts used wherever possible.
"Maintained as a show car, this exceedingly rare example has accrued less than 5,000 miles since restoration. The Packard is accompanied by an original owner's manual, shop manual, and factory catalogue. Also included are a tune-up kit and a spare NOS voltage regulator coil. With Best in Show and Best in Class AACA awards to its credit, this exceptional Packard would be a fine addition to any collection."
Yes, it would. And a fun way to haul the family.